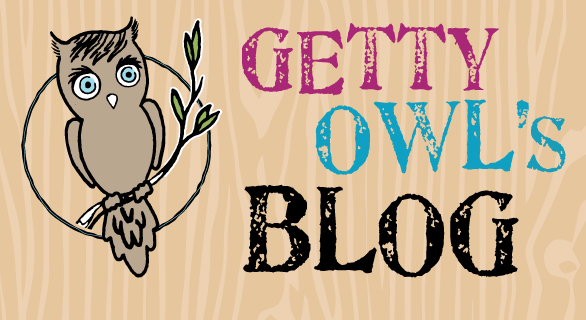 From Mark:
Team Getty Runners have a Facebook Page! Check it out here! We are so proud of the Team Getty Runners as they champion the cause, raise awareness, and race toward a cure for SMA.
We encourage all the Team Getty Runners to fund raise through the Crowdrise site for Getty Owl Foundation. Funds raised will help end SMA and support an impressive Gene Therapy research program through Dr. Kaspar at Nationwide Children's Hospital /The Ohio State University. His program needs funding to move toward clinical trials.
Here is this week's featured runners:
Name: Elika Bernard
DOB: July 16th
Favorite Colors: Green, White
Hobbies: Singing, Broadcasting, teaching, writing
Interesting Fact: I wrote and produced my first musical by the age of 15
Have you ever ran a marthon: NO
Had you ever heard of SMA: Yes
My name is Elika Bernard and I am currently rockin the English major at William Jessup University.  I live my life to the fullest so why not participate in a marathon? I look forward to joining such a worthy cause! Go Team Getty!
Name: Mindy Lew
Age: 30
DOB: 1980
Favorite Colors: Blue, Magenta
Hobbies: Reading
Interesting fact about myself: Like to watch television marathons on DVD.
Have you ever ran a marathon: No
Have you ever heard of SMA? Yes, from Morgan Saunders
Quick Bio: Youngest sibling of four. Half Chinese and Half Filipina.
I decided to sign up for the marathon as part of Team Getty because I heard about SMA from my friend, Morgan Saunders. She shared a story, and very cute pictures, about this amazing little girl, Getty, and her family's efforts to gain support for her needs and find a cure. I wanted to support their efforts to give their daughter a fighting chance and raise awareness about SMA. I'm not a runner, but I thought that the least I could do was be a part of the walking relay team.
Name: Kimberly Spencer
Age: 21 (in 2 weeks, so by the time we race)
DOB: May 9, 1990
Favorite Colors:Caribbean Blue and yellow and sea foam green
Hobbies: Running, Reading, Yoga/Tybo/Zumba
Interesting fact about yourself; I spent the last St. Patrick's Day in Dublin Ireland.
Have you ever ran a marathon: No
Had you ever heard of SMA? No
Quick Bio:  My name is Kim Spencer.  I run Cross Country at William Jessup University, where I met my love, Chadd Baltzley.  I am an English major. I am also currently studying abroad and I love it!  Looking forward to running my first marathon!