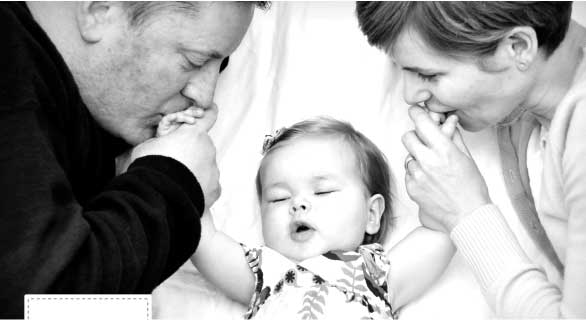 Getty Owl Foundation is a 501(c)(3) nonprofit organization whose mission is helping families and fighting Spinal Muscular Atrophy (SMA).
When we first received Getty's SMA diagnosis, we were devastated. We reached out to family, friends, and the SMA community where were embraced with open arms and big hearts.
We decided to give back to a world that has helped us so much. We started Getty Owl Foundation to spread awareness about SMA, advocate for and support families affected by SMA, and raise funds to help find a cure.
Along these lines, Getty Owl Foundation is proud to support gene therapy research of Dr. Brian Kaspar at Nationwide Children's Hospital to potentially cure SMA and benefit a host of other diseases.
SMA is the #1 genetic killer of children under two, but it has also been selected by the National Institutes of Health (NIH) as the disease closest to treatment of more than 600 neurological disorders. Promising research programs could really use some funding to accelerate the fight for a cure. Meanwhile, newly diagnosed and other SMA families still need help.
There is so much to be done, and our children are counting on us. We hope you continue with us on this journey and support the cause. Together, we will wipe out SMA!