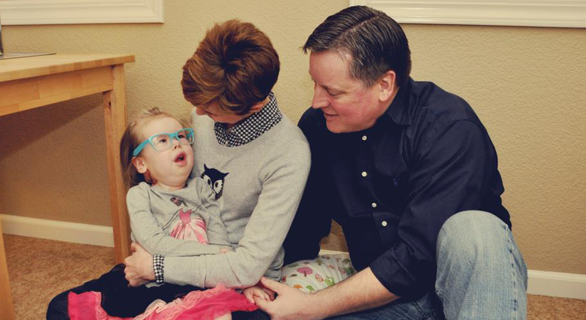 Getty Owl Foundation is a 501(c)(3) nonprofit organization whose mission is helping families and fighting Spinal Muscular Atrophy (SMA).
When we first received Getty's SMA diagnosis, we were devastated. We were told she would have no strength, would be with us for no longer than age 2, and there was nothing we could do. We reached out to family, friends, and the SMA community where were embraced with open arms and big hearts.
We decided to give back to a world that has helped us so much. We started Getty Owl Foundation to accomplish our mission to help families and fight SMA in a variety of ways.
Helping Families: We support, educate, and help advocate for people and families affected by SMA. Newly diagnosed and other SMA families often need help understanding SMA and how to better manage care. We assist families with equipment and supply needs related to SMA that may not be covered by insurance. We are always happy to share our knowledge and experience to better the lives of SMA families and connect SMA families in community.
Fighting SMA: We advance SMA research to treat and cure SMA. Getty Owl Foundation is proud to support and fund the SMA Gene Therapy program of Dr. Brian Kaspar at Nationwide Children's Hospital to potentially cure SMA and benefit a host of other diseases. We are eager to advance basic research and research for a treatment or cure with our fundraising efforts.
Raising SMA Awareness: We raise public SMA awareness. SMA is the #1 genetic killer of young children. Basically, SMA is the #1 disorder you never heard of. Along these lines, we encourage everyone thinking of planning a family to get genetic SMA carrier testing to make informed family decisions. We encourage everyone to understand the fight and become SMA Warriors.
Promising research programs could really use some funding to accelerate the fight for a cure. Meanwhile, newly diagnosed and other SMA families are in need.
There is so much to be done, and our children are counting on us. We hope you continue with us on this journey and support the cause. Together, we will end SMA!