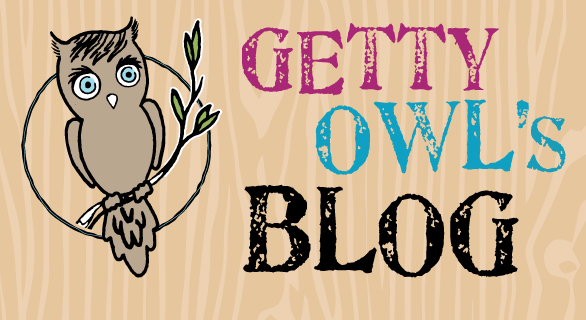 From Kate:
As a kid, my house was always a welcome haven for pets. Hamsters, rats, dogs, cats, fish, and chickens. You name it, we probably had them at one time or another. My brother Tim had some really cool frogs as well now that I think about it.
My parents must have also liked animals, because I don't think I ever heard no in regards bringing an animal home.
Mark had a dog growing up.
When we merged as a couple, I brought along two cats and a rabbit and two fish. As our lives continued to grow, so did the animals. We added two more cats. May I first add before anyone rolls their eyes in the sure quantity of cats, they were all rescued. I cannot let an animal be without a family. Poppy our gentle giant, Maine Coon was found as I was on a run about two miles away from our house. Malnourished and abandoned, I needed to save him. So Libby, Maggie, Poppy, and Mr. Richie Tenanbaum are our loving (I use that term loosely for a couple of the cats) felines. Libby and Maggie are our female ladies who are almost 16 years old. Libby literally is about an ounce in weight but oddly enough is the alpha of the entire household. It is amazing to watch. 🙂
We had a rabbit named Sophia for a short time.Veterinarian declared him a she, so the name was decided and I didn't have the heart to change his name, so Sophia stuck. 🙂
We brought our pride and joy, Cooper, our beloved Whippet into our lives in 2006. He has been such an incredible companion and he is so loving and gentle with Getty. He is extremely sensitive but also mischievous, which makes it difficult to get upset with him if he does something bad. He plays us like a fiddle. 🙂
So when Getty graced us with her presence in 2010, we were bringing her home to not only her new home, but home to her new sisters and brothers.
In true cat form, they didn't care about the new addition. Cats don't care about anyone, if you know what I mean. 🙂 However Cooper was jazzed to have a little sissy to care for and look after.
I did notice something happen after Getty was diagnosed with our animals. I am convinced they know that Getty needs extra care. I am not sure what to call it, but there just always seems to be a gentle energy about each of our animals when they are around Getty. Cooper, we noticed very early on. He is close by her and he tends to alert us in advance in certain situations. Kind of weird.
Anyways, Mark has really been a trooper with all of our animals. Hairballs, potty training Cooper, you name it, Mark has been very forgiving for my need to have pets in the house. So when I came to him with another "idea", his ears were working but I am not sure if he was listening. 🙂
I wanted Getty to have some chickens. Spring was in the air and I knew chicks were plentiful at any feed store. My rationale is this: I want Getty to experience all kinds of animals and chickens would be so cool. They would be self contained outside, which would appease Mark. I liked the idea of continuing our sense of routine in the house. We spend a lot of time outside and having friends to welcome every morning sounded terrific. Gathering eggs with mama and use them when we have Baking Mondays. Just seemed like a win, win.

 We named each of them on Easter. As you can tell we were shooting for 1940's-50's names of the time. Chickens certainly have personalities. Agnes is a sweetheart and avoids conflict in every situation. Ethel is the peace keeper of the trio. As she gets bigger, she is starting to grow into her own. And then there is Mildred. She is the top hen, the alpha, the queen of the coop. Getty loves watching them move about the coop and as the days go on, she is enjoying their clucking. 🙂
The ladies have a flock protector by the name of Richie. You would think our youngest feline would be out to eat them, but on the contrary he is very protective of them. Always hanging out to make sure the ladies are okay. It is very cute.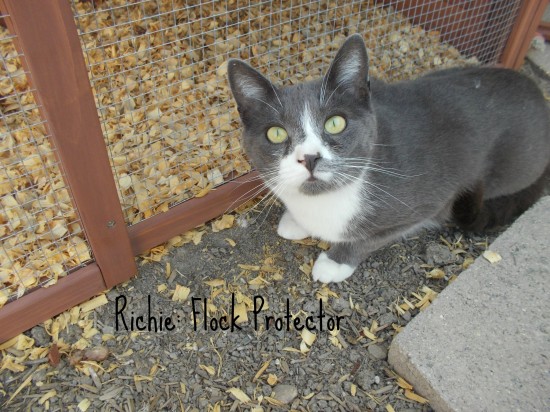 Here are some great pictures of Getty with her new feather sisters.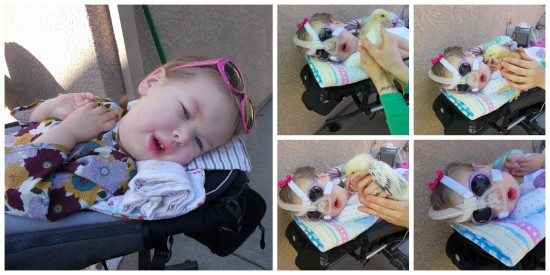 So now our house is a bit bigger. English, meow, woof, and cluck are all languages spoken in our home. 🙂 Here is to a terrific Spring season.