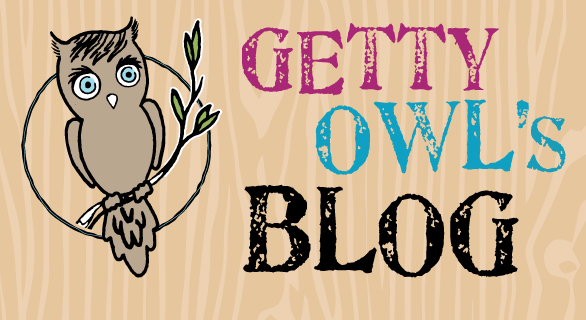 From Kate:
This Spring has brought a very busy little missy. As Getty gets older it seems as though more opportunities come her way. Pre-school, reading, talking, movies, ocean trip, swinging, power chairing, and everything but the kitchen sink.
Here is what we know she loves:
Pre-school: She loves the interaction and direct instruction with her teacher at home. She also loves the interaction she gets with the kids at her virtual school. Her vocabulary is increasing. When Getty speaks, she will use her syllables to make words. She is doing so great at it and it is helping her teachers understand her needs and/or to let them know how smart she is. Her eye gaze is grand. There is always choice in her instruction and Getty is really great at everything she does. She understands patterns, colors, letters, numbers, her environment, bugs, animals, etc. Every book that is read to her, she is locked in like glue. She is a great listener and she is patient when she wants to be. 🙂 Getty loves music and loves to listen to songs.
She goes into her virtual classroom everyday to see the kids and gather some social interaction with her class. The kids are very cute. They announce "Getty's here!" and they offer copious amounts of hellos and then goodbyes at the end of the day. We stay for about 30 minutes to listen to story time or an activity during circle time. Next year the amount of time and the activities will be longer and more interactive. This year has definitely been a learning year for her teachers and myself. So next year we can all hit the ground running make the virtual aspect of Getty's learning awesome.
Getty got to take part in her first "picture day". It was so awesome to dress her up and take school pictures and a class picture. The kids were so excited to see her and the light beamed from her eyes. We think she thought the experience was pretty cool. Pictures just came back and she is just as sweet in print as she is in person. We are so glad that she was able to take part and have that real life school experience and so thankful that she had time to hang out with her classroom friends.
I am so thankful for Getty's school district to offer direct instruction and virtual for her. It is helping her learn and grow leaps and bounds. I have really enjoyed the relationships that she has created with not only the kids in classroom but her teachers in and out of the house. They have all been so kind and generous with their time and love. Getty loves all of them and I enjoy more than anything to sit back behind them and watch each teacher interact with Getty. They have their special time together and it makes this mom's heart warm.
The end of the year is coming soon and then she will hit the books again and have four weeks of summer school. I enrolled Getty into Zoo School as well. The Sacramento Zoo has a great pre-school program throughout the weeks of summer and Getty will be a certified Little Duckling. Can that sound any cuter? So excited for her to have new experiences and to meet new people.
Out and About: It has been difficult this spring to get out and explore, so most of our activities have been at home. We were able to get away briefly to Bodega Bay. Again brief, but memorable. We braved the wind and found a quiet spot at the beach. Cooper came along as well. The trip was fun. I hope that we can sneak in a few trips before summer is out.
Traveling is not easy. I guess I will just leave it at that. I will say this, it is not just throwing a couple pieces of luggage into a van and heading out. It is packing a small hospital and then some into a van. 🙂 Not easy but it will never deter us from exploring.
Home Fun: A lot of the fun has been at home. We have tried very hard to make Getty's environment interactive and fun at home. Since most of our time is under this roof, heck we need to have a blast. Getty has been rockin it in her power chair. She is doing a great job of moving left and right. I have not given her the power to move forward yet. Getty will be fitted for her custom headrest soon and when that happens I will be more than willing to give her the keys to the forward switch. I have been playing games with her to make sure she knows when to stop and when to go. She is getting really good at it, however in pure 4 year old form, she will listen when she wants. When she decides not to listen I take a reward sticker away. She always gives me a grunt and look at me as if to say, "hey give that back!" A conversation ensues about why I took the sticker and how she needs to listen to me. Most of the time she will correct her behavior and sometimes she will literally turn and keep turning and not stop and giggle as she rebels again. I love her spunk!
We play dress up, we sing songs, we read books. We have started to read her higher level books for the sake of broadening her vocabulary and imagination. Last year I tried several times to see what she would do if she had to listen to a book without pictures. Ummm she didn't like it. So I tried again this year and she loved it. Her attention to the story was amazing to experience.
So far we have read:
Charlotte's Web
James and the Giant Peach
Matilda
I think I have purchased all of Roald Dahl's books so far. She loves the silly stories. I incorporated each book with paper puppets of each character. I thought while they speak, Getty might enjoy seeing them talk. Perhaps that would help enhance her experience and interest. So far so good. I have failed to put up the Matilda as she was speaking one day and Getty growled at me like a tiger. So I don't make that mistake anymore. Hehe!
She loves reading and listening to books. So proud of her.
She plays with bubbles, she paints, she giggles, she bakes and now she swings. A great friend made Getty her own custom swing. She lays flat and swings to her heart's content. It is very cool and it is just one more aspect of making home a place of absolute delight.
Next up for this spring/summer:
Baseball
Accessible Playground
More bird watching. Another birder in the house, yahoo!
Get going in the jogging stroller
Go to a Sacramento Republic soccer game
World Cup 2014-Watch and cheer on USA and England!!!!!
Books, books, books!
Overall: Getty's health has remained rockin! She has been on bi–pap a bit more than before. The good thing is that it is out of germ necessity, not diminishing lung capacity. Diet is spot on and going well. Minor tweaks here and there. Her blood work is staying within average ranges. We are simply blessed to have such a happy kiddo who continues to kick SMA in a beeeeehind!
She is a little over 37 pounds and over 43 inches. We call her Getty, Spaghetti, Goosie, Chicken Soup, Babe, Little Lady and now our little Beast. 🙂
We are so proud of our little owl! You keep hooting and hollering and fighting SMA. So far Getty, you are doing a bang up job and showing SMA that you are living and loving life regardless of diagnosis.
I have been reading Getty Shel Silverstein lately and I came across a poem that I know I read as a child, but it serves such an amazing purpose now. I think it helps put so many things in perspective in our new normal.
Listen To The Mustn'ts
Listen to the MUSTN'TS, child
Listen to the DON'TS
Listen to the SHOULDN'TS
The IMPOSSIBLES, the WONT"S
Listen to the NEVER HAVES
Then listen close to me-
Anything can happen, child
ANYTHING can be.
I truly feel like Getty gets that. She knows that life is worth living and it is pretty cool. We love it as well.