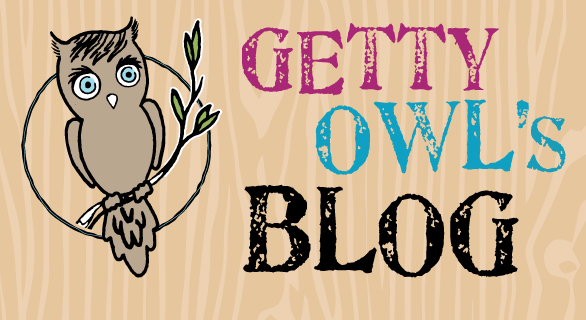 From Kate:
It is clear that Mark and I would not be being so well if we did not have the support and love of family, friends, and the unbelievable kindness of strangers. It is clear that Team Getty is not just her doctors. Team Getty encompasses anyone who has said a prayer, anyone who has asked what can I do to help, anyone who has checked out her website and after reading the posts has decided to make some kind of change in their own life, all of our loved one's that are actively planning fundraisers for our little owl, and our loving family that are always on our mind and we know if you could be here you would in a heartbeat.
Getty has brought so many people together. We feel such an incredible sense of community. We feel as though all who read are a part of our family now. You have met us, you have met the love of our lives, and I have a feeling you understand why the sun rises and sets in her eyes. She is such a inspirational human being. We are lucky to be her parents. We thank every day that she chose us to be her mommy and daddy.
Mark and I got to meet an amazing family today in a phone call all the way from New York. Catherine and Vincent, thank you so much for your time and love. We look forward to more conversations. You both are so gracious and your daughter Sophia is such an inspiration.You helped us put this in perspective in regards to SMA and the research that is out there. We are so hopeful.
To my special friends at school who are not only working full-time, but also feverishly planning several fundraisers for Miss Getty. Ladies, what I can say, except for thank you and you are all so special to our family.
To my friend Stacey who has worked so hard to plan her own fundraisers and this website  for Getty and who is also a full-time mother with one of Getty's boyfriends, Leyton, thank you.
To my friend Takoa, I am so glad we reconnected. And to the whole clan from DC. Your unconditional love and comfort has allowed me to just breathe. I thank you for your grace and constant care.
To our parents who have supported us in all kinds of ways, we can only imagine how hard it is to see you own children going through this challenge as well as know that your grandchild's health could be compromised. Know that we have each other for comfort. Know that you all paved the way for us to be strong for our Getty. You all have in your own way have prepared us as parents. We love you and we thank you.
Life is truly what you make of it. I am learning that we really do all we can to control our destinies, but at the end of the day, seems like that is just wishful thinking. I used to take great pride in controlling everything. Now, I am realizing that to control is futile. To love is far more gratifying and sustaining.
You have all become part of our family, you are all a part of Team Getty. We welcome you and our only request is that you hug your kids closer and you love those around you.