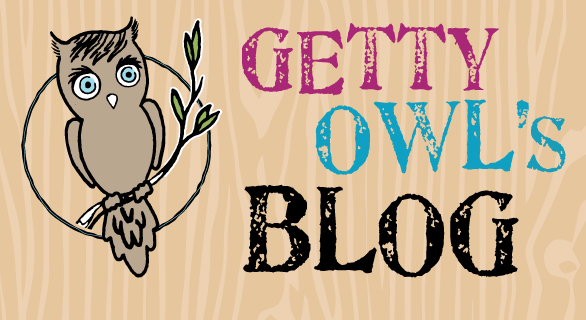 From Kate:
Since being admitted, the mantra for Getty has been slow and steady. When we abruptly try something, Getty's recovery seems to take a step back. I know how important routine is for Getty and once you start changing her environment she can get a little overwhelmed. Don't get me wrong, this girl likes adventure, but the fun kind. Take Norman the gull. He didn't fly in her face and scare her, he just calmly flew near her and hung out. Getty's closest friends come over to talk to her in a calm voice and she reciprocates with a smile or a soft coo. She doesn't like abrupt situations, which is not ideal staying several days in a hospital.
A hospital can be a jolt to anyone's system, let alone a child's. The alarms, the beeping, strangers coming in and out of the room and the relentless need to poke, monitor and assess Getty has really taken a toll on her. We have been very worried that she hasn't been getting the rest she needed to bounce back from this sickness. So we found a solution. Operation "Get the Hell Out" commenced yesterday. 🙂
It is our nice way of saying to the staff that she needs absolute silence and rest in between breathing treatments. So the RT and the nurses bundle their care at the same time, which leaves Getty with a good two and half hours of rest. And she uses every second of it. It also gives Mark and I the chance to get in a little nap and have the reassurance that no one will bother any of us.
The staff has been very respectful of our wishes so far and we certainly appreciate it.
So as I write this Mark is passed out on a pull out bed. I have no idea how he is sleeping the way he is only to suggest that pure exhaustion has left him with his body all contorted, yet he is sleeping like a baby. 🙂 Getty is also sound asleep and getting the rest she needs for the next demanding treatment at 8pm.
Sure, we would love to go home right now. It would be amazing to be able to snuggle with her in our bed. I want her to be back in a familiar and safe environment. I know it will take time to get her where she needs to be in order to continue to thrive, but she will get there slow and steady.
I want to thank everyone for your prayers and well wishes. I think there is such power when many people are sending healing wishes. Mark and I read and re-read the comments. After Getty's health scare, I needed to ground myself with positive words. I turned to comments made by so many of you to help me relax after such an insane few hours yesterday morning. So I thank you all so much. Knowing that people are thinking of Getty touches all of us.
15 Comments
(+add yours?)
---