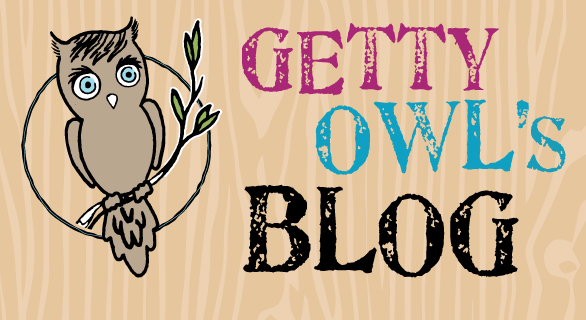 From Kate:
Since Getty's diagnosis, she has slept by my side in our bed. I didn't want her anywhere else. It gave me comfort and it also was the best decision to make at the time. Getty is hooked up to a pulse oximeter 24 hours a day, but that in itself is not enough security. Things can still happen even when the alarm has not sounded in certain circumstances. So having her right next to me, getting to snuggle her every night, and hearing her sleep was a huge comfort.
When I was pregnant with Getty, I spent a lot of time designing her nursery. Figuring out the perfect color, the perfect theme, the perfect everything. I think we put her whole room together while I was about 6 months pregnant. I just couldn't wait to transform our spare bedroom into her new environment. After diagnosis, her room remained the same but now took on another function: supply closet. It housed all of her supplies, diapers, stroller, clothes, crib, changing table, etc. I think I would spend just enough time in it to get what I needed and then I would leave.
I grew to hate that room. I hated how cheery it was , I hated how much time I spent on making it just right, I hated how the crib sat empty only to now become a catch-all for stuff. But you would think that I would be motivated to then change it, but I was paralyzed to do anything to it. It was a double-edged sword. Part of me was still grieving that Getty was not healthy and part of me wanted to give her the room she deserved. Both were canceling themselves out and I did nothing. So many months went by. The sleeping arrangement in our queen bed, from left to right, was Mark, Cooper, me, and Getty, in that order. Cooper, our beloved whippet, had a way of stretching out his lanky limbs and dictating how much room everyone else got, to the point where Mark volunteered to sleep on the couch.
So every night for the past four months, Mark would sleep on the couch, Getty and I would sleep in the bed and then Cooper would split up his night between the two sleeping areas. I think he wanted to make sure each of us got enough time with him. 🙂 Very sweet.
It was not an ideal situation, but it worked. Everyone got the sleep they needed, some a little more bumpy than others. It never even occurred to me that we should maybe change things up. What was the alternative? I am not going in that room.
It is funny what a hospital stay will do to change your mind. Getty has been doing incredible since she has been home from the hospital. She is taking big 2 hour sprints off her bi-pap a few times a day. We are still doing 3 full acute care treatments a day, and it is doing the trick. The vibrating vest is amazing and we are so glad to have that now. It is definitely allowing the junk to get out of her lungs while also shaking her whole body to allow for other things to come out on their own, if you know what I am talking about. We no longer have to give her Miralax. 🙂
I also got the courage to change my attitude about Getty's nursery. Instead of my own issues with that room, I needed to think what was best for Getty. Mark and I live by that motto with Getty's care, so why couldn't I do that about a silly room? Well I finally was able to "go there" and now I am so happy I did because Getty has a new rockin' big girl room and she loves it.
We pretty much left the existing furniture and artwork, but added a few bookshelves and an awesome new twin bed! We have been saving up for a special kind of bed. Getty has not developed pressure sores, but we knew that they could come at anytime and we wanted to make sure we could combat them as best as possible. She tells me when we are sleeping when she needs to be repositioned. Usually it is in the sound of a slight whimper. That tells me that she needs to try something different. Maybe needs to be on her back or she wants to be on her other side. But she has always been good about telling me. Last night was the first night she slept in her new memory foam bed and she only asked to be repositioned once, instead of the usual 5 times. Now I do not know if it is because of the memory foam, but I can't help but believe that makes for a much more comfortable slumber.
So I took some pictures of her new room. Now there is a place for her books, a wall for all of her clippies, a place for all of her stuffed animal friends, and a ceiling for her mobiles. Her new big girl room is inviting, it is a place where we all hang out and a place where Getty and mommy still sleep at night together, but now daddy can sleep in a real bed himself. 🙂 And last night Cooper still divided his time between both rooms, I think he likes the memory foam too, he spent a lot more time with the girls last night then with daddy.
I think this room is a good expression of who Getty is. It is cheerful, it is full of life, and it has just the right amount of sophistication  that we have come to love about her. And this mom has definitely learned a good lesson about holding onto things. Nothing is more dear than your loved ones. I disassembled that crib in about ten minutes, and to know I allowed it to hold me captive for over 10 months simply was not right. Live and learn.
11 Comments
(+add yours?)
---