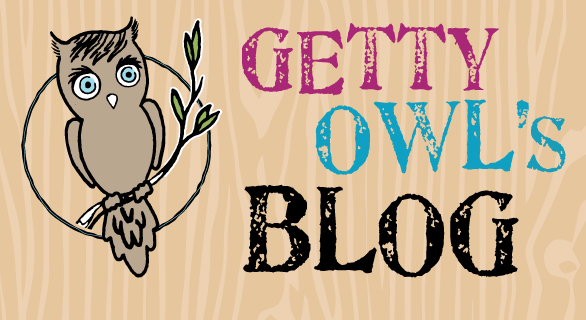 From Kate:
Okay so here we go. Less than a week out and I can't tell you how crazy excited we are for Sunday to come. I wanted to do  little housekeeping today so if some of our participants have questions, I can try and answer them now.  If for some reason I have not answered your question, comment to this post or email us at hoot@gettyowl.org.
1) Am I going to have an amazing time? Yes
2) What time do the races begin? The 1/4 mile kids race starts at 8:05am. The 5K & 10K begin at 8:30am. Click here for more information.
3) Where is Packet Pick-Up? Go to Race Information under the events tab and there will be all of the dates and times. Packet Pick-up is Fleet Feet, Roseville both the Friday, 24th (2-8pm) and Saturday, 25th (10-6pm).
4) Can I wait and pick up my stuff on Sunday instead? Yes, it will be ready for you at the registration tent.
5) Can I register at Fleet Feet, Roseville and/or on the the day of the race, Sunday 26th? Absolutely! Registration fees will reflect the late registration price. You can pay with cash, check or credit.
6) What are the hours of the Post-Race family Festival? Vendor booths will be available as early as 7am, but the festival will really get jumping after the race.  Festival will end at 12 noon. Want to see a map of the park and find out who to be there? Click here!
7) Can I bring a stroller? Absolutely. We suggest that strollers start in the back.
8 ) Can my dog(s) run with me? It pains me to say this, but no.
9) Where do I park? There is parking on N Street for sure. Otherwise, we are downtown and parking is available on the streets. It is also on a Sunday and most parking is free. We highly encourage car pooling.
Thank you for helping to end SMA!
Have a terrific time!
Hoot! Hoot!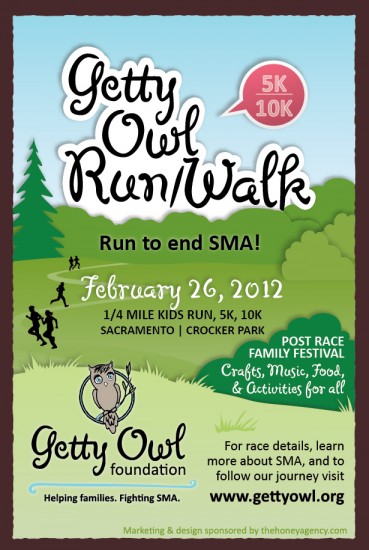 2 Comments
(+add yours?)
---