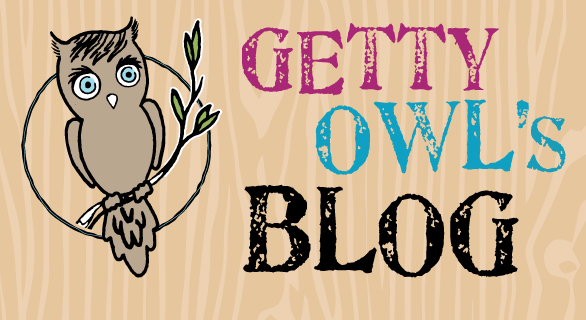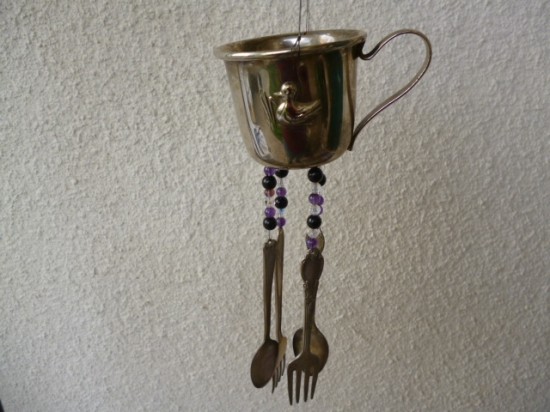 A nice and shabby, baby cup with a raised little duck embellishment has been upcycled as WINDCHIMES!  With added vintage beads, baby fork and small spoons for "music".  Absolutely unique! It is quite sturdy and will be charming indoors or outdoors.
Overall length from top to bottom (including top wire) is 12.5″. Cup diameter is 2.75″.
A one-of-a-kind design by Nora of transient*treasures.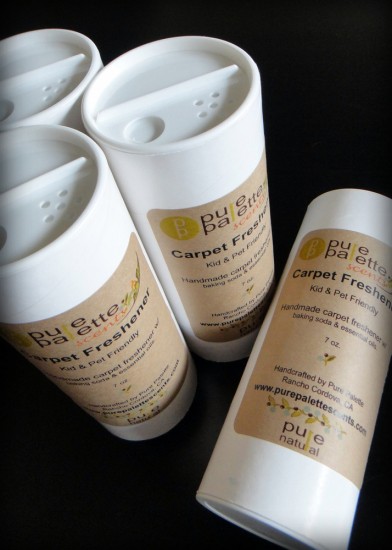 Add to that an upholstery freshener pack from Pure Palette and you have quite the pair!
Tell us what fragrance sounds the most appealing to you in the upholstery pack to be entered for this item.  Deadline to enter is March 26th at 11pm PST.
17 Comments
(+add yours?)
---