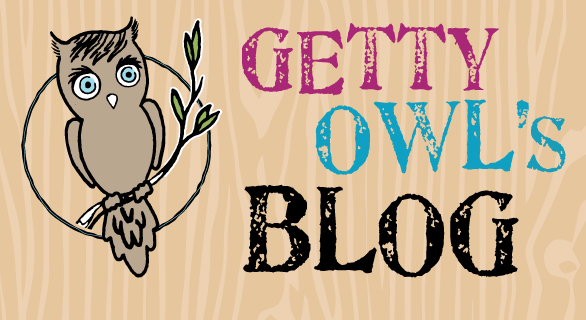 From Mark:
We were thrilled to have Canadian visitors today. SM"Eh" Dad extraordinaire, Brad Fisher, and his lovely 5-year old daughter, Shira, swung by Sacramento on their way from Victoria, BC, to Disneyland.
We love meeting SMA families. Despite having never met before, other SMA families instantly feel part of our family. It just seems so natural and relaxed.
For example, after a quick tour of our new place, we ended up shooting the breeze over lunch … not at the dining table or even in the living room but … in Getty's bedroom. We sat on Getty's bed and in camping chairs.
We seem to have so much in common … right down to our underwear. Don't ask.
Getty and Shira really enjoyed meeting each other. Shira was quite chatty and fell in love with the pets. An all-too-brief, yet good, time was had by all.
Thank you for stopping by and making our day! Safe travels!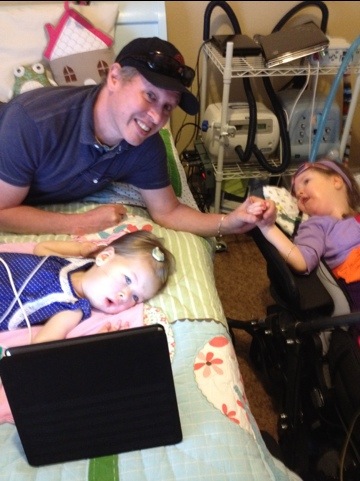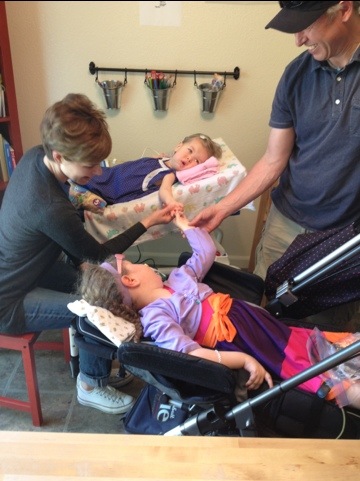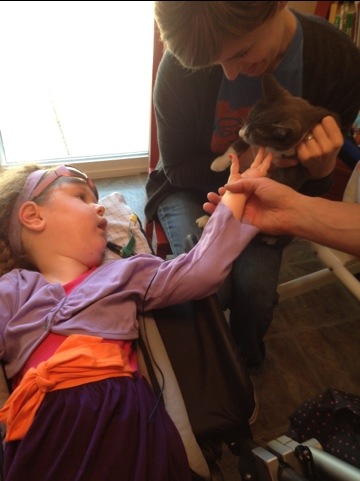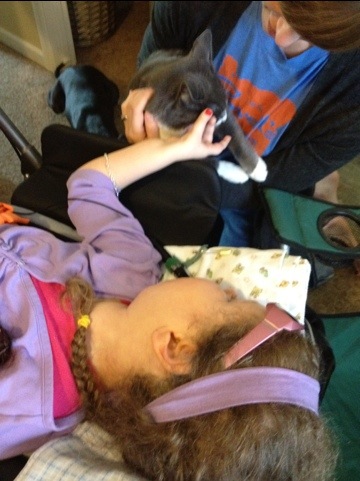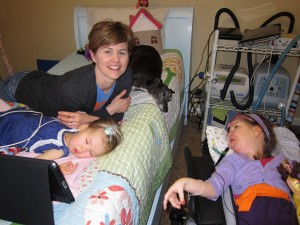 2 Comments
(+add yours?)
---