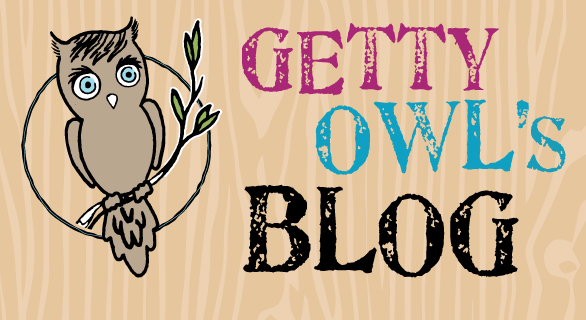 From Mark:
YOU can ACT NOW to make a world of difference in as little as TWO MINUTES, to help kids with Spinal Muscular Atrophy (SMA) and other pediatric disorders. Please ask your Senators to help pass the National Pediatric Research Network Act (NPRNA) today! We provide you a sample letter at the end of this post to copy, paste, and send. Please lend your voice to kids in need and tell your friends.
SMA, the #1 genetic killer of young children, has no treatment or cure, but hope moved closer to reality as the U.S. House of Representatives passed the National Pediatric Research Network Act. (HR 6163). Only a small fraction of bills become law, so please take action to move the Act forward in the Senate today!
The Act would help advance medical research for various pediatric conditions and disorders. Those disorders specifically mentioned in the bill are SMA, Duchenne Muscular Dystrophy, Down Syndrome, and Fragile X.
The Act creates the National Pediatric Research Network through the National Institutes of Health (NIH). The network would create and fund up to 20 research groups to improve and coordinate pediatric research, design collaborative research projects, improve patient registries, conduct clinical trials, share research results, and train future researchers. The groups would consist of leading pediatric research institutions.
The goal is to ensure research for pediatric disorders, such as SMA, receive the treatments they deserve. The Act would foster a more coordinated and collaborative research effort. Instead of individual researchers working in isolation, the network would advance research with a more team-oriented approach, sharing priorities, goals, and information. The process will allow researchers to better know what other researchers are doing and have done, to build on existing medical knowledge.
Disease networks have led to medical breakthroughs in areas like childhood cancer research and childhood leukemia. Networks have improved outcomes for children born with congenital heart disease.
A lead sponsor of the bill, Representative Cathy McMorris Rodgers commented, "Too often, research into pediatric disorders has lagged behind research into other medical conditions. The time has come to take pediatric research to the next level."
Getty Owl Foundation supports the bill, which is also endorsed by a variety of pediatric and medically-oriented organizations. In its passage, the bill enjoyed bipartisan support and moves on to the U.S. Senate.
The NIH selected SMA as the disease closest to a treatment of more than 600 neurological disorders. The bill is a great success in advancing our cause. It gives us added hope that the days of SMA are numbered and children and families affected by SMA and other pediatric disorders have a brighter future.
The National Pediatric Research Network Act is in the U.S. Senate as S. 3461. Please call and write your senators to urge them to support the bill and tell them what the bill means to you personally. We appreciate your help!
Click Here to Contact your Senators

SAMPLE LETTER AND TALKING POINTS

Dear Senator [NAME]:
On behalf of families like mine across [STATE] who are working to find a treatment for spinal muscular atrophy (SMA), I write to urge you to cosponsor the National Pediatric Research Network Act (S.3461 / H.R. 6163). The House of Representatives passed this important legislation with broad bi-partisan support on Wednesday, September 19th thanks to the leadership of Reps. McMorris Rodgers (WA) and Capps (CA). NPRNA will benefit a broad array of pediatric diseases by promoting cooperation among multiple institutions and advancing the development of new therapies while making more efficient use of scarce research dollars.
SMA is the leading genetic killer of children under the age of two. It destroys motor neurons, which regulate voluntary muscle movements such as crawling, walking, head and neck control, swallowing and breathing. Research funding for this devastating disease over the past two decades has primarily come from private organizations, bringing several life-changing therapies to the doorstep of the clinic. To address the significant challenges of implementing national clinical trials for SMA and so many other diseases, a bipartisan group of senators, led by Sherrod Brown (D-OH) and Roger Wicker (R-MS), developed the NPRNA. We are proud that our list of cosponsors continues to grow and now includes Senators Grassley (IA), Blunt (MO), Whitehouse (RI), Begich (AK), Blumenthal (CT), and Kerry (MA).
This bill would strengthen the federal investment in pediatric research by supporting infrastructure and core services needed to support translational and clinical research for a broad array of rare pediatric disorders. The NPRNA would authorize NIH to establish up to 20 pediatric research consortia throughout the nation which will be required to communicate regularly with one another in order to promote collaboration and resource sharing.
We have made tremendous progress in advancing this legislation. As the bill comes before the Senate, your cosponsorship of this bill would mean the world to families like mine across [STATE]. Thank you so much for your consideration.
Sincerely,
[YOUR NAME]
OR (Talking Points for phone call)
I am a constituent of Senator [NAME]
I am phoning today to urge Senator [NAME] to cosponsor the National Pediatric Research Network Act (S.3461/H.R. 6163)
This legislation will benefit SMA and other rare diseases.
There are nearly 7,000 rare diseases affecting 25 to 30 million people most of whom are children.
The Senator's co sponsorship of NPRNA would mean the world to me and other families across [STATE]
THANK YOU FOR OUR CONSIDERATION
———————————-
Special thanks to all SMA warriors and warriors of other pediatric disease communities, Representatives Lois Capps, Cathy McMorris Rodgers, Diana DeGette, Fred Upton, and Eric Cantor, and our friends at FightSMA and Gwendolyn Strong Foundation.