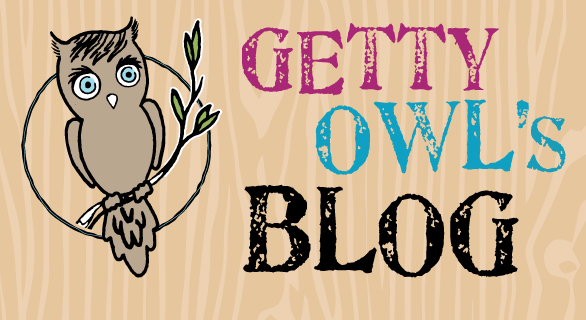 From Kate:
I can't help but quote U2:
"It was a beautiful day
Don't let it get away
Beautiful day"
Our 2nd Annual Getty Owl Run/Walk was a beautiful experience. For so many reasons. Here is how the run started and the moment when my heart skipped a beat.
What an amazing way to start to a beautiful day. The weather was perfect, albeit cold, but clear skies as far as the eye could see. Since Getty Owl Foundation's beginning almost two years ago, the support has been overwhelming. At times, too overwhelming for this mom. People are just so kind and generous. It shoots to another level when people personally come up to us and want to introduce themselves and offer their individual support for our foundation and our family. That is a priceless emotional gift that I simply cannot explain.
There are so many amazing races in the Sacramento area. Some that do incredible things for area non-profits like ours. We have been humbled beyond belief to now have had two very successful years to our resume. We increased in attendance and we increased our overall funds raised. This year I am proud to say on behalf of our entire  board, we raised over $30,000. Speechless would be putting it lightly.
This money will give us the ability to grant more funds for research and it will give us more opportunities to help fund much needed equipment for SMA families.
I would like to thank all the companies, family, and friends that help make our second year not only successful but memorable. You all have given us a chance to become and sustain as race and perhaps the right to remain an annual race in a very competitive market of races.
With special thanks to:
We would also like to thank:
UC Davis Health System
Geddes Photography
Dandelion & Sacramento Parents Magazine
Sacramento River Cats
Downtown Grid
Sports Authority
Active 20/30
Clif Bar
Go Girl
The Couch Sports Lounge
Health & FItness Magazine
Yelp
 Timmons, Owen & Owen, Inc   Udderly Smooth
Sacramento News & Review
Atlas Disposal
Nugget Market
Zen Martial Arts Center
Childtime Learning Centers
Road ID
Joe's Crab Shack
We would like to thank all of the vendors and volunteers that helped to make the run a success.
We would also like to thank Kellie and Rich at Capital Road Race Management and Julie at Norcal Ultras for being great companies to work with. Thank you all for being great supports and people to work with.
Getty Owl Foundation is and will always be an all volunteer non-profit. I have asked so much of our board of directors. All of whom have beautiful families and friends that they have had to be away from for many hours to help make the Getty Owl Run/Walk a success. I would like to thank my husband Mark, Stacey, Takoa, and Sarita for working so hard and giving of your precious time to not only this event, but to our foundation. Big thanks to our friends Chrissy, Anna, Shannon, Eileen, Patti, and my mama for always being there for us to help.
There is one component of this story that made this day such a memorable one. Our family got tho share it with other SMA families. Mark and I would like to thank the Calafiores, Strongs, Scanlons, Phelps, Nana Teri for coming and supporting us. It is very easy to be isolated with an SMA diagnosis. So many months are spent inside the house in fear of germs and sickness. Even though we all communicate via email or phone, there is something about getting a chance to hug and be together in one place at the same time, you simply cannot put a price on. Getting a chance to have all the kids in one place so they can give each other "love taps", "squeezies", and talk is so beautiful. Even though all of our journeys with SMA may seem a bit different, we all have a commonality of "getting it". That is a comfort that I cannot describe, I can only feel. Thank you all for coming, you have no idea how much that day meant to Mark, Getty and I.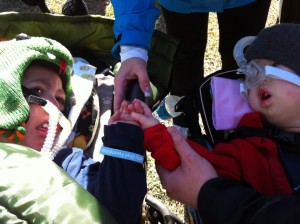 Getty giving Kaige "squeezies"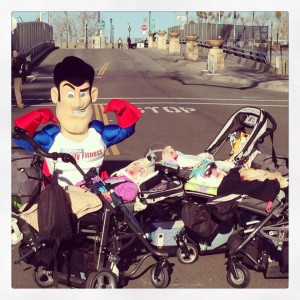 All the ladies hanging with Captain Fitness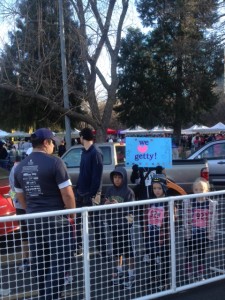 Love to you Seefloth Family
We are already brainstorming for our 3rd Annual which will be February 23rd 2014! Seems so far away, but I know will be here before we know it. Thank you all for coming. We hope that you had a fantastic time. We hope that we see you next year.
3 Comments
(+add yours?)
---