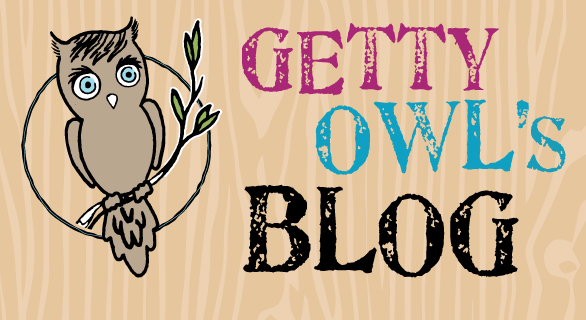 From Kate:
These past few weeks have been a blur and I have not had a chance to recap Getty's beautiful birthday. Well……it was beautiful. It was such a celebratory day and it was quite fitting for our little lady. It did occur to us that this birthday in particular she knew what was going on. Meaning her first birthday I think she was just thinking all the colors and candles and signing was just pretty cool. Getty's 2nd birthday was also a lot of fun, but again not sure if she was putting two and two together that this was her special day. Well I am here to tell you that "she gets it now".
Getty clearly knows what the word "present" means. We needed to be very careful how we used that word in the house. Now that I think about it, "surprise" was a word we needed to use carefully as well. Little stinker knew something was up and she knew it had something to do about her. 🙂
We started Getty's birthday at the Sacramento Zoo. We packed up the van and we were off for adventure. Getty got to wear her birthday dress and sunglasses, however we needed a hat for her. The weather was nice and cloudy, but we wanted to still be careful for the occasional burst of sun. We ventured into the gift shop and found just the right hat. Pink seems to now be a must in regards to color for Getty lately. Good thing her hat fit perfect, or we may have needed to buy her an huge adult hat. 🙂
We got a chance to move about the park easy. The park was not very busy, which made for better views for Getty.
The giraffes were out, which was nice. I think last time we came, they were in their home. Her owl friend was hanging out waiting to wish Getty a happy birthday. The flamingos were so regal and proud to parade around while Getty talked to them and as we were able to capture some great pictures of her in awe of their bright colors.
After making our way around the entire park we took the opportunity to ride on the carousel. This was Getty's first time. Mark and I were really excited to experience this with her. I originally was a bit nervous about taking her on it. It just seemed so fast. I was also nervous about the "stopping" part. Was Getty going to have a meltdown knowing the song was over and the ride was over. Geeeeesh!
Well in true Getty form, neither happened. She loved it! We loved that she not only had a great time but also got to experience something new. And now we know we will need to hit the carousel before we leave the zoo every time now.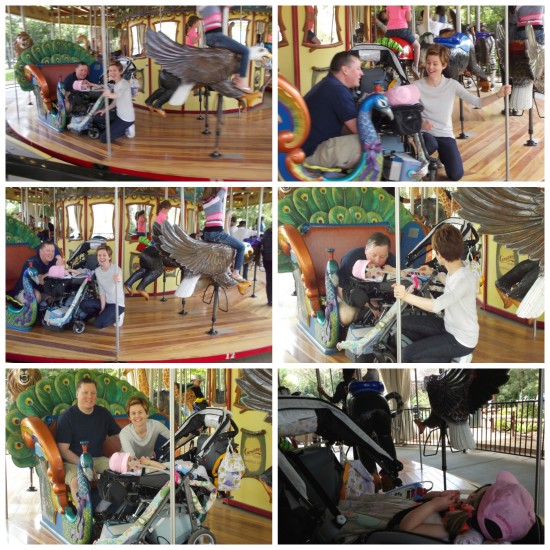 Once we got home it was off to a birthday nap. 🙂
Once Getty was up and ready to go after her breathing treatment, it was present time.
Grammy and Papa came over and we all were able to spend some nice time as a family.
Grandma Evelyn, Grandpa Evin and her cousins (Rachel and Sarah) sang her the Happy Birthday song by phone. She loved both versions. 🙂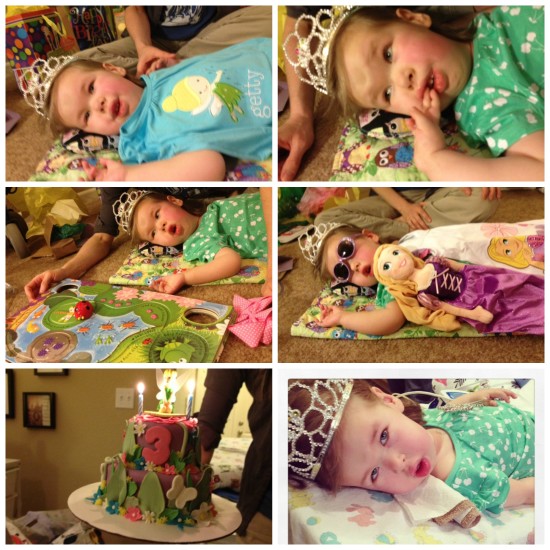 Miss Princess Getty wore her tiara and held her scepter the entire night if that gives you any indication of how much she was enjoying her birthday. She was in great spirits the entire night and she just seemed to really soak in the birthday festivities. She now has a healthy obsession with Tinkerbell (I will talk about this later), so her cake needed to be fairy like with Tinkerbell on top. 🙂
Getty loved all of her presents, cards, txts, emails, fb comments. Thank you all for the love and support.
Getty received books, all things Tinkerbell, Disney big and small. Getty loved each and everyone of them and we are still really enjoying everything.
March 25, 2013 was a beautiful day. Our little lady is 3. Getty's  life is blossoming, memories continue as a family, and life is beautiful. As parents, Mark and I got a chance to soak up the day in the way I would guess any parent might do. We are so proud of Getty, we are embracing all the memories made this day and so looking forward to more.
As I laid next to her sleeping body that night I could not take my eyes off of her. She slept so soundly and so beautifully. I held her little right hand and I touched it against my face. I needed to feel closer to her at that moment. I was hoping  that in some way she could feel my warm cheek and my kisses as she dreamed that night. I wanted Getty to feel my love, I wanted her to dream about how much her mommy loves her and how proud I am of her.
I know Getty did not choose this life. I know we did not choose this life. But we are choosing to live life together and the ride so far has been breathtaking. Here is to looking forward and taking advantage of 2013.
Happy Birthday sweet Getty Emelia. We ALL love you.