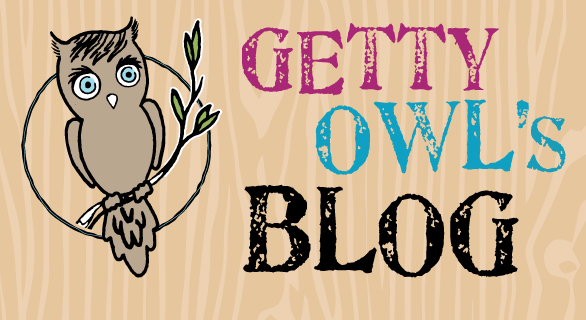 From Kate:
Lots of great stuff has been happening for Getty and I just wanted to share. We are proud of her and I feel like I have been bursting at the seams to finally put it down into words.
Monterey
A few Friday's ago I called Mark while at work and said, "Let's go to Monterey." We have never done anything spontaneous since Getty's dx. We have always carefully planned out where we would be going, how long, what to expect, figured out all of the worst case scenarios, etc. So to call Mark and throw out a last-minute trip was scary but exhilarating.
I always felt like a getaway needed to be at least a few days. Day one is always a wash because it includes unpacking and setting up everything. The last day is a wash because it includes taking down and packing.
So how many days do we need to actually need really feel a sense of relaxation? We have never tested that. After this trip we realized that we need at least two additional nights to really feel relaxed and give Getty time to explore.
We had a blast! The weather was perfect.
We got a chance to go to the aquarium. Getty got to touch all kinds of little creatures there, and we were even able to go behind the scenes to let Getty see where all of the baby jellyfish are. That was so cool. Getty's eyes were big and she was very serious watching them move around. We talked about the jellies from Finding Nemo and tried to relate to something she already knew. It was so wonderful to see her eyes light up.
This weekend, Mark and I learned a big lesson, and that is, we can be spontaneous. We can load that van as quickly as possible and perhaps we can continue to do little trips like this so our little lady can continue to explore her world. We had a great time.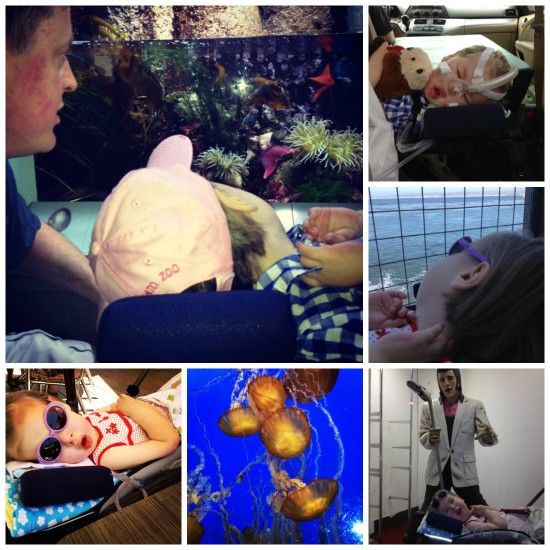 Around the House
It is not always easy to get out of the house, so we try and find some fun things for Getty to experience even within the confines of our house and in the back yard. The weather has been really nice to be in the backyard. We have a nice patio area where we can wheel Getty around and access.
We played with bubbles, we picked flowers, and this past week, Grammy stayed with us for a few days. One night, Grammy and Getty had a camping night, and it was so much fun to watch them interact.

Superhero 5K
This past Sunday, we took part in a terrific run: Superheroes 5k in Downtown Sacramento. We were eleated to have our Getty Owl Foundation booth to spread awareness, and Getty got to not only dress up as Super Getty, but she got to meet some of her superhero peeps. It was a terrific day.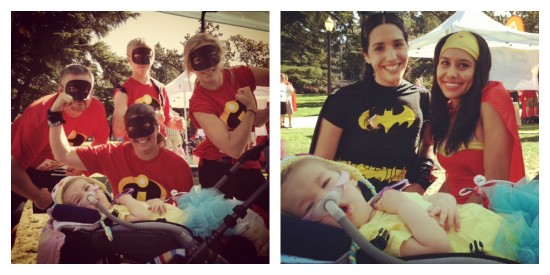 Chickens
This topic may be a constant topic on our blog. Getty loves her chickens. She is so vocal when they are around her. I love that they are encouraging her in ways that perhaps Mark or I could not offer. She loves to talk and we think we are getting Getty pretty good at saying, "Hey, chick, chick."
Agnes, Mildred and Ethyl have all become far more comfortable with us, especially Getty. We try and get out at least once a morning, just so Getty can feed them treats and squawk with them.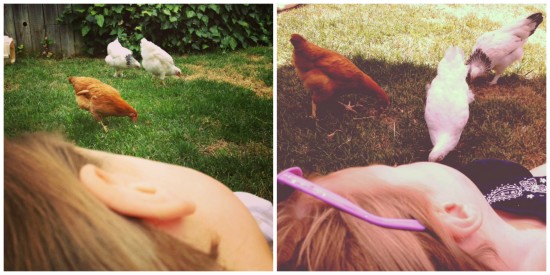 If you listen carefully, you can hear Getty not only talk to her feathered sisters, but you might be able to pick up her saying "chick, chick, chick".