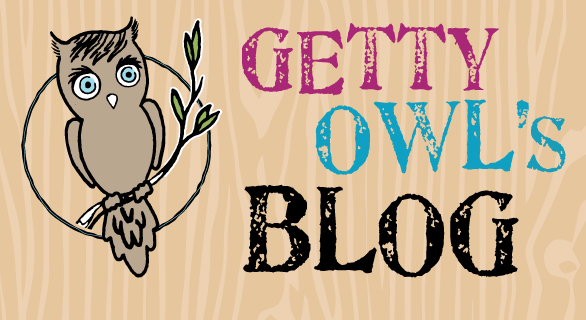 From Kate:
This past Friday was a super busy day for support for Getty Owl Foundation and we just wanted to thank everyone for being so kind on generous.
Sacramento Kings
Our Kings Night was a hit. We would like to thank everyone who bought tickets. We certainly appreciate the support and we hope you had a great time. We got great feedback from so many of you, we just may do this again next year. Should it be against Lakers again? Or maybe another team?
Thank you to the Kings organization that have fundraisers like this for non-profits. After selling the tickets we raised over $700. That is so helpful for us to continue to help families affected by SMA.
Look for the Kings Booth at our 3rd Annual Getty Owl Run/Walk. So excited to have their support.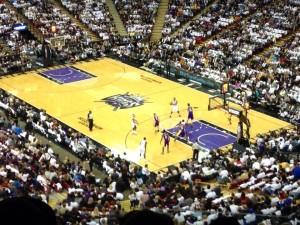 Dutch Bros.
The entire day of Friday, December 6th was dedicated to Bucks for Kids. The gracious and so awesome Grubbs family that owns three Dutch Bros. in the Sacramento area chose, Getty Owl Foundation as their local charity for Bucks for Kids. To be chosen first of all was so humbling. We could not be more thankful. Along with $1 for each drink going directly to GOF, but they also passed out our SMA Fact Card. I am not the best at math, but here is the equation:
#1 coffee in town
+  3 locations
+ SMA Fact card given to every patron
+ $1 of every drink donated to GOF
= a recipe for immense SMA awareness & fundraising
Thank you to ALL the patrons that showed up, shared the information, took pictures of the long lines of coffee crazy humans and their love of Dutch Bros. It was a very exciting day and we are just so thankful to Dutch Bros. for their kind generosity. Grubb Family you are are amazing and I think what is most important for people to understand is that you really care about your community.
So I encourage everyone to stop by their three locations, buy a drink, and tell them how awesome they are to support local charities.  Dutch Bros. will also be a sponsor at the 3rd Annual Getty Owl Run/Walk.
Here are their locations:
5289 Auburn Blvd Sacramento 95841
7445 Madison Ave Citrus Heights, 95610
8552 Madison Ave. Fair Oaks, 95628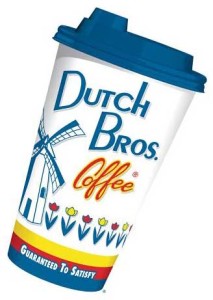 UPDATE!!!!!!!!!!!!!!!!!!!!!!!!!!!!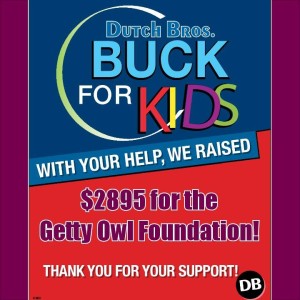 Thank you, thank you, thank you, thank you, thank you, thank you, thank you, thank you, thank you, thank you, thank you!