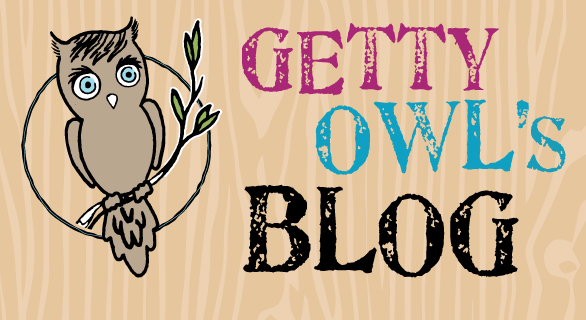 From Kate: Getty started school on August 16th and she is loving 2nd grade! I will post an update about her first few weeks soon. As I was thinking about her starting school again, it got me thinking about the kinds of educational tools and supplies we have been using that have really helped her and helped us remain as organized as possible. Many times, school supplies do not completely support children that may have some physical challenges. Gripping, pushing, cutting, and lifting, to name a few, can all be very difficult for children with SMA. Luckily with enough time to explore, you can find just the right items for success. Once a SMA child enters the educational system, they are granted an Individualized Education Plan, or IEP. Every IEP is individually evaluated for that particular student. Without getting too far into the in's and out's of this, what may come of it are resources for this particular student. Scheduled meetings, evaluations, Physical Therapy, Occupational Therapy, Speech, etc. I guess what I am eluding to it appointments, lots and lots of appointments. I learned very early on that I had to write everything down into a calendar/planner or it would completely be lost within a minute in my head. 🙂 That planner goes with me everywhere now, absolutely everywhere. 🙂 Okay so this brings me to the GIVEAWAY part of my post. I want to help
8 SMA families
with a few helpful items for their child's first few years of school.
What is included and why?
Look below for details. 🙂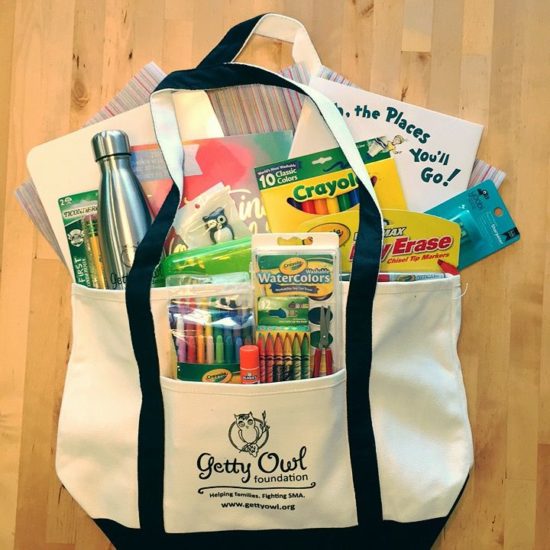 -Twistable crayons and colored pencils. No need to sharpen or remove silly paper.
-Adaptable scissors. Easy to hold and squeeze.
-Flash Drive to save and modify files for IEP and correspondence records.
-Thick pencils to grasp.
-White Board and dry erase markers for quick communication and decisions making.
-Water bottle, because parents, we just don't drink enough water. 🙂
-Calendar/planner to schedule appointments, therapies, doctor appointments, etc.
-Watercolors, glue, pencil sharpener, markers, and pencil box.
-Tote to put stuff in. Lots of room for stuff. 🙂
-Last but certainly not least, the book, Oh The Places You Will Go!, because kid, you are going places! 🙂
How to enter?
-I am looking for a particular demographic for this GIVEAWAY. I would like to help SMA families that just entered the school system. -So only SMA children entering: Pre-school Kindergarten 1st Grade *I hope to do another for older kids, but for now, just this demographic. Thank you. -One entry allowed for each child. Please include their name and grade they will enter. Please attach a picture so I can showcase them if selected. -Please email all information to hoot@gettyowl.org -Giveaway Recipients will be announced Tuesday, August 29th @ 6pm. Enter now!
I will be using random.org to choose the 8 recipients.