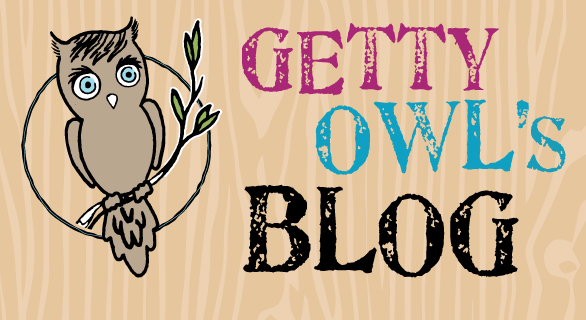 From Kate:
After six incredible and memorable years, we have decided to no longer host the Getty Owl Run/Walk. While we are very sad to come to this decision, it is also for beautiful reasons as well.
We are thankful for Getty's health and have decided in her interests, to give a back seat to fundraising and community outreach, for now. We will always help families affected by SMA, but for now an annual fundraising event will be put on hold.
Over seven years ago I sat down and brainstormed. Getty was around 8 months old at the time. Life was going a mile a minute. We were entering a new phase of this SMA journey with a g-tube placement, increased breathing treatments, and a looming winter season that had the potential to harm Getty.
There was also an overall heaviness that, at times felt suffocating. 8 months in, I was still a new mom, but I wasn't sure what that meant anymore. I felt cheated out of my role as mom. I felt more like caretaker and first responder rather than given a chance to relish in this new position of motherhood.
It was becoming very clear to me that my relationships with the regular world would just not be in the cards for me and our life. I was realizing that our lives were becoming less relatable. Stories about suctioning, resuscitating, and fighting with doctors were our norm, and while I am sure I isolated myself, out of pure survival, I retracted from what I considered my old life and tried to find something I could do to feel like I was becoming part of the solution, rather than allow for this diagnosis to control my every breath.
I sat down and brainstormed about what we could do to make a difference in our community, and also create a place, a day, an event that could help serve several purposes. I wanted to bring the community together, raise money, and selfishly I wanted to feel whole. Out of the barrage of brainstorming blossomed the Getty Owl Run/Walk.
It would be a day for all abilities and ages to enjoy a morning to support a cause and also enjoy a day to relax and reflect. I wanted it to be fun and fulfilling.
As a runner myself, I thought, "How hard could it be to plan an annual run?" 🙂 While planning for any event, a run is just logistically pretty crazy to take on.
Throughout the first year I had moments of asking myself, "What the heck did you get yourself into kid?" There was never a dull moment and while it was thrilling, adrenaline pumping, and often times frantic, what came of it was as close to my brainstorming as possible. Because of amazing friends and family, gracious sponsors, and companies willing to support us at every single turn, our 1st Annual Getty Owl Run/Walk was a success and every year after.
In the six years of our Getty Run/Walk, we welcomed an average of 900 registrants. We also had the pleasure of working with some incredible companies and organizations that also felt strongly about Getty Owl Foundation and our mission to spread SMA Awareness.
The last Sunday in February was and will always have a special place in our memories and hearts. It was always positive, it was always fulfilling, and it was a beautiful reminder of how awesome human beings are. Thank you to everyone who showed up and supported our efforts.
There was always a moment right before the Getty Owl Run/Walk that I got the opportunity to speak to the community. The night before I would run through exactly what I wanted to say. Without fail, the moment I stepped onto the platform to speak, words just came from my heart, not from my head. 🙂 Every year was a breathtaking view — hundreds of people, standing, ready to run but also embrace why we were doing this event.
I felt like every year, people just got it. They understood that SMA needed to go away and they were coming today to show their support in a way they knew how. While that moment was often only seconds, it always reassured me that Getty Owl Foundation was making a difference. We had purpose.
On February 26, 2017, I stepped up onto the platform and thanked our runners like I always do. I threw out a few SMA facts and talked about how Getty Owl Foundation was making a difference for children and families affected by SMA, as I always do.
Then my body went numb. It was a disorienting moment to stand in front of so many and explain that there was now a treatment for SMA and that Getty and some of her buddies would be getting the treatment in the very near future. The cheers and tears that came from the crowd was an experience I will never forget. What an amazing time we live in to be able to announce such a scientific breakthrough.
Since that day, Getty has been receiving the treatments and she is doing remarkably well. So far, no complications and so far Getty is retaining some strength that has been such an incredible blessing. We look forward to the future, her future.
As we moved into summer, it was becoming quite clear that we might have to rethink what we prioritized. With regained strength has come new considerations on therapies and other resources for Getty's care.
Getty is now in second grade and her education is becoming far more rigorous than in years past and I wanted to make sure nothing was being compromised for her.
I sat down in the summer to prioritize other aspects of our lives and while I tried in every way to hold onto our annual Getty Owl Run/Walk, it was clear that the time to continue to put on the run would just not work. I was not going to put on the event for the sake of having it. The moment I thought the integrity of the run might be compromised, I knew it was time to walk away.
So that is where we are. What an amazing situation to be in! Getty is receiving a medical treatment to help her fight SMA, and there isn't enough time in the day to care for her and put on the Getty Owl Run/Walk. Wow, what beautiful problem to have. 🙂
Thanks to everyone for being so kind and giving of your time. Thank you for signing up and running/walking. Thank you for helping us raise over $250,000.
All of the money raised is 100% put back into the Getty Owl Foundation. You have helped us raise funds to help grant iPads for communication/educational purposes. We have been able to purchase life saving medical equipment and supplies for families affected by SMA. Funds raised has helped us gift back-to-school bags, travel equipment, communication devices, and allows us to continue to help SMA families into the future.
Thank you! Thank you! Thank you!
If I can leave one message to everyone reading and that is, "You make a difference!" All non-profit organizations depend upon the generosity of the community to make a difference.
Many are 100% volunteer like Getty Owl Foundation. So many amazing foundations that have found a need in a particular community and work their butt off to make a difference. Please consider helping in any way you can. It could be a river clean up, an annual run, donating to a food bank, sponsoring a family for the holidays, donating used goods, etc. Please continue to support organizations that want to do good. You make a difference for so many!
While we will no longer be hosting Getty Owl Run/Walk, Getty Owl Foundation will continue to support families affected by SMA. We will continue with our mission to educate the community and advocate for families affected by SMA. We will continue to strive to help find a cure for SMA. We will keep on, keeping on until SMA is extinct.
Below are just a few of our favorite memories throughout the years of the Getty Owl Run/Walk. It was always a perfect day, it was always a day to celebrate and reflect, and it was always a day that Getty could ride like the wind in her flying stroller spaceship. 🙂