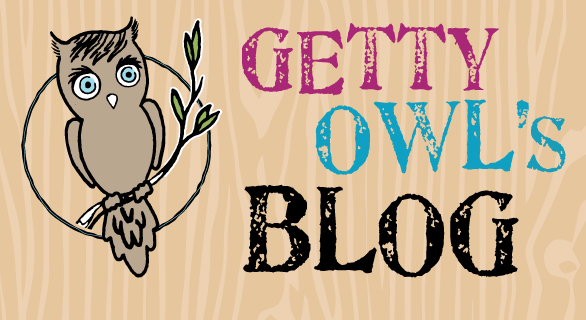 From Kate:
I know right, another giveaway! Yep, there you have it.
Before I move forward, I do want to promise that this summer will be full of Getty updates. Truth be told 3rd grade has raised the bar big time and by the end of the day, Getty is tired and so is this mama. This past year has been so wonderful and consistent. HUGE emphasis on the word consistent! There is so much to share and I promise I will get on it. Here are some upcoming topics:
-3rd grade and moving forward
-Nutcracker
-Christmas
-Spinraza
-Birthday celebrations
-Vacation Tradition
-Growing
-Running Chair
But for now…….let's get to the giveaways!
Last year we celebrated Mother's Day with a fun giveaway. Kayla, an amazing SMA mama, created some yummy cookie bouquets. 10 amazing SMA moms were each gifted an arrangement.
So here we are in 2019, and it only seems right that the dads are next. Yep, dad it is your time to shine. Thanks to Kayla and her business, Kayla Jean Cookies, 10 awesome SMA dads will get their own SMA SuperDad Cookie bouquets.
So families I need your help. Here is your moment to tell us all about your dad and how he is just the "bee's knees"!
Email us at hoot@gettyowl.org with the following information:
-Dad Name
-Your Name
-Address
-Attach picture of your dad.
Please answer the following questions:
-What is your dad's superpower?
-What qualifies your dad to be added to our giveaway pool?
Details:
-Giveaway deadline is June 4th.
-As always, Getty Owl Foundation serves the SMA community and will only accept those submitted entries. All dads will be considered for those who have SMA or care for a child/children with SMA.
-One entry per SMA Dad.
-Recipients will be chosen at random.
-Recipients will be announced on June 6th.
Okay now for our NEXT giveaway! In years past we have offered giveaways for SMA children for beginning and end of the school year. This time we would like to acknowledge and celebrate those individuals graduating and moving towards your next step in your education. How awesome must you be feeling about your accomplishments and where this new chapter will take you. Congrats Grad! We are so proud of you!
We will be giving away 4 iPad Getty Owl Foundation Packages. Here is a picture.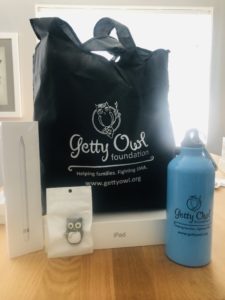 Awesome huh! We hope this package can get you off to a great start.
Please email your entry to hoot@gettyowl.org.
Criteria:
-Grad who will be entering any of the following levels of study. College, Trade School, Graduate School, Junior College in the Fall 2019 school year.
Details:
-Name
-Address
-School you will be attending Fall 2019.
-Attach a picture of yourself.
-One entry per individual.
-As always, Getty Owl Foundation offers support and resources to those in our SMA Community. Only those affected by SMA will be considered for entry.
-Deadline for entires is June 4th.
-Recipients will be chosen at random.
-Recipients will be announced June 6th.
Alright, that's it! Get your entires in and we will be back on June 6th to announce the recipients of the SMA Super Dad Cookies and Getty Owl Foundation iPad packages!
Good luck to all!
---
From Kate:
Truth be told, I love giveaways! I LOVE THEM! I am so thankful Getty Owl Foundation has the ability to gift items to our SMA community. Knowing we are able to find ways to offer support to families just like us is serious therapy for me. 🙂
I know all too well how a day can start out wonderful and change in an instant when your child is in need of something life threatening. It is jarring and it only takes a second to change your child's life and your weary heart as a parent. So while our giveaway was just for an ear pillow, it is a lot more than that. I remember when Getty was younger, we were given a gift of an ear pillow and it meant the world to me. It meant Getty would be more comfortable sleeping at night. It meant someone out there in the universe had thought about the special need our daughter had and filled it. It gave me some calm assurance that there were other SMA human beings out there that may be walking a similar path.
Terri Taylor and Nancy Boman, this what you both offered to our SMA community. Thank you so much for filling a need to so many. We can't thank you enough.
Here is a list of our Ear Pillow Giveaway recipients:
Aurora
Jericho
Gavin
Kristen
Samuel
Constance
Ryan
Alethea
DeAnn
Elizabeth
Aubriana
Ember
Brett
Mateo
Claire
Emma
Nick
Kennedy
Jaci
Kate
Jayke
Isabelle
Kaitlin
Caitlin
Jackson
Isaac
Nawai
Gracyn
Emma
Armani
Killian
Charlie
Kaige
Tina
Wyatt
Andrew
Leah
Elliette
Emmett
Victoria
Sheyenne
Ariane
Lincoln
Wade
Haley
Elliot
Samantha