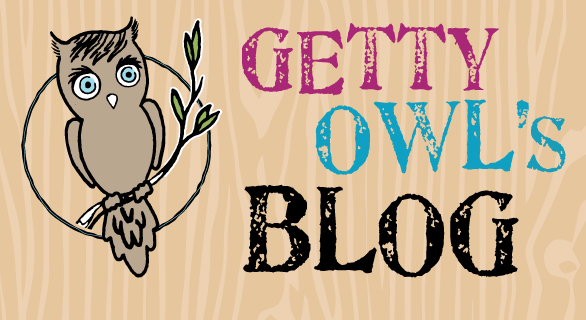 From Kate:
And the kind gestures just keep coming. The amount of kindness seems to just flow right to our daughter and I know Miss Getty is aware of all of it.
I received a nice email from a childhood friend, Kristi Mackirdy, now Humphrey, who had gotten in contact with an amazing artist. Sarah and Rob from Bit of Whimsy Dolls have graciously decided to donate half of the proceeds of all purchases of the Olivia Owl Pattern in the entire month of FEBRUARY 2011 to Getty's Owl Fund. We are simply humbled by the opportunity to work with such terrific people and such a cute little owl, who resembles our little Getty owl.
Thank you Kristi for getting in touch with Sarah and Rob, we appreciate you thinking of Getty and keeping our family in your thoughts. Sarah and Rob, in the amount of correspondence we have made so far, it is clear you are just good people. Thank you so much for allowing Getty to be the recipient of your good will. We hope this is a huge success. If I read your Bit of Whimsy Dolls blog post correctly, more charities will be benefiting from you each month this year. You guys rock!
So I want to introduce you all to Olivia Owl, such a sweet little owl. Please visit Bit of Whimsy Dolls, purchase the pattern for yourself, buy it for a friend, give one to a neighbor.
Thanks so very much. Hoot! Hoot!