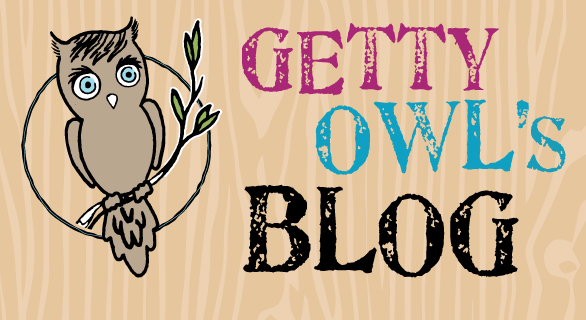 Our family is so proud to formally announce the start of the GETTY OWL FOUNDATION, a new nonprofit whose mission is helping families and fighting SMA. We are so excited to launch the foundation!
When we first got Getty's SMA diagnosis in July 2010, at age 4 months, we were devastated. However, the horrible news did not stop us from immediately launching into a crash course in SMA. We reached out to the SMA community for help, and we were embraced with open arms and big hearts.
We emailed, talked to, and met so many wonderful SMA parents who were amazingly generous. They shared their knowledge and insights and offered a helping hand. They patiently helped calm our fears, brought us into their lives and homes, helped us find resources, taught us to be advocates, shared their medical supplies and equipment, counseled us in times of need, and shared their visions of finding a cure for Spinal Muscular Atrophy.
We have also received such wonderful support from friends, family, and complete strangers from around the world. We started a Getty Owl fund to help pay for things not covered by Getty's health insurance and to help stabilize our lives as our world seemed to be falling apart around us.  We received generous contributions from our friends and family here in California and from as far away as New York, Europe, and New Zealand. Our family and friends ran a rummage sale, deliver dinner to us during the week, hosted a golf tournament, help us figure out financial strategies, inspired and motivated us to just keep moving, sent us cards, visited us, donated money from a recycling program, provided us respite, gave us a van (more on that later), and so many other great things. We even met some new and amazing friends such as Alex Dezen of The Damwells and his wife, Angela Dezen, who have graciously decided to name a Damnwells album Lullabies for Getty and donate the proceeds to the foundation (more on that later).
Today, Getty has SMA, but she is a healthy and spunky 11 month old Little Owl – smiling, laughing, and hooting all day long. She has all her "basic" medical equipment needed to keep her lungs and tummy as healthy as possible. We are so thankful to all who have helped get her to this point. We could not have done this alone.
Toward the end of 2010, there was no doubt in our minds that we could and should give back to a world that has given us so much. Starting GETTY OWL FOUNDATION just came so naturally as we do our part to help others the same way so many have helped us and as we strive to one day live in a world free from SMA.
SMA is the #1 genetic killer of children under two, but it has also been selected by the National Institutes of Health (NIH) as the disease closest to treatment of more than 600 neurological disorders. There are very promising research programs that could really use some funding to accelerate the fight for a cure. Meanwhile, there are and will continue to be newly diagnosed and other SMA families who will need help. GETTY OWL FOUNDATION is now here to join the fight and offer that help.
Kate and I are on the Board of Directors and we would like to take a moment to acknowledge and thank the other directors of GETTY OWL FOUNDATION (alphabetically, of course :)):
Stacey Ball: Our dear friend, Stacey, helped set up this blog, which enabled us to reach the world and allowed the world to touch the life of our little Ms. Getty. She volunteered to organize the first annual GETty Crafty Craft Fair within 3 months of the diagnosis, which helped raise SMA awareness and  money for the Getty Owl fund.
Morgan Saunders: Just before the diagnosis, Morgan met Getty and took Getty's first professional photos. Since the diagnosis, Morgan has taken more photos of Getty, one of which won Getty the title of Sacramento's Baby Idol! She spreads SMA awareness wherever she goes and also launched the Team Getty Runners, a group of runners dedicated to raising SMA awareness and raising foundation funds that will go to SMA research.
Takoa Stathem: From Day 1, Takoa has been a true SMA warrior. She helped get exposure on the local news for the GETty Crafty Craft Fair and helped tremendously with the first annual Getty Owl Benefit Golf Tournament hosted by L Wine Lounge and Golf & Lifestyle Magazine.
We would like to take a moment to thank The Honey Agency for contributing their design and marketing talents to the foundation. They are tremendously friendly, talented, and resourceful.
We are excited about some upcoming events, including the following:
New website
Getty Owl Benefit Rummage Sale (Apr 2; San Juan High School, Citrus Heights)
Getty Spaghetti Feed Benefit – Hosted by Citrus Heights Kiwanis Club  (Apr 2; Citrus Heights)
Nonprofit Night at the Sacramento River Cats (May 24)
2nd Annual GETty Crafty Craft Fair (June 11; Fremont Park, Sacramento)
SMA Awareness Night Walk & SMA Art Auction (Aug 13; California State Capitol & 2nd Saturday, Sacramento)
2nd Annual Getty Owl Benefit Golf Tournament – Hosted by L Wine Lounge and Golf & Lifestyle Magazine  (Sep 19; Granite Bay Golf Club)
Team Getty Runners at the California International Marathon (Dec 4)
1st Annual Getty Owl Run – Quarter Mile Kids' Race/5k/10k & Post-race family festival (Feb 26, 2012; Crocker Park, Sacramento)
We also look forward to collaborating with other SMA warriors, nonprofits, and organizations. There is so much to be done, and our children are counting on us. We hope you continue with us on this journey and support the cause. Together, we will wipe out SMA!
Feel free to contact us:
GETTY OWL FOUNDATION
5714 Folsom Boulevard, Suite 193
Sacramento, CA 95819
(916) 476-3977
Tax ID: 27-4762075
7 Comments
(+add yours?)
---