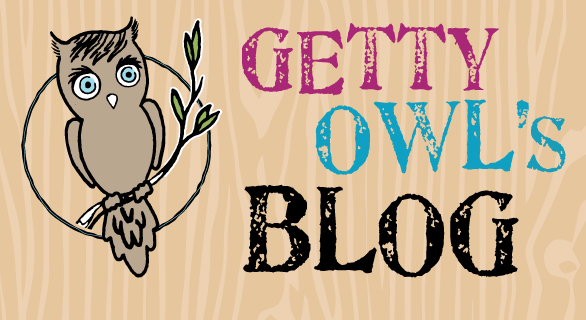 From Kate:
Since Getty's diagnosis it has been very clear to us that there are angels that live among us. They are silent angels that see a need and find a way to make things work. All of their efforts are in the background and they don't ask for much. They simply go about their day and change people's lives forever with such ease.
I'll be honest, SMA is expensive. I won't bore you with the details but it is emotionally and financially straining. I always tell Mark and I think we would be perfect poster children for the poor middle class. Before Getty's diagnosis, Mark and I were just making ends meet. That is how insane the economy has been. We are both professional adults and we were barely making ends meet. We lived a modest life and I think we made good financial decisions, but sometimes you can only do the best you can. Who knew our house would lose its value, who knew our daughter would be stricken with a terminal illness that would severely hinder a two-income household, who knew a lot of things?
I prided myself with being reliant on my income, never asked for help, never needed a handout. But now I need to learn how to ask and not feel defeated or feel like a failure. Sometimes things simply happen and you can't control it or dictate it. What a hard lesson.
So fast forward about a month ago. The amazing Team Getty I work with had their weekly meeting. A guest joined them that fateful day. Kiwanis Bill was in attendance and what transpired from the meeting was that "he knew a guy that had a van that they could fix up for us." Simply music to our ears. At this point, we were transporting Getty and her equipment in Mark's small compact car and we were quickly running out of space. We had dreams of a larger vehicle, but it just wasn't in the financial cards for us.
Now fast forward to Tuesday March 8th. My dear friend Eileen from work came over to be by our side as the van was being delivered. Kiwanis Bill and his wife Gail dropped the van off.
So here I am with Bill and we are doing the key hand-off. This is Getty's limo. I wanted to incorporate some kind of owl theme to the name of the van and all I could think of was the "Owl Pellet." I think it is cute because the mini van is round like an owl pellet, but I am sure most might be thinking of the science experiment of extracting bones from a big hair ball, so I will leave it as Getty's Limo. 🙂
This minivan will give us a chance to transport Getty in comfort. We will have ample space to carry all of her necessities. Getting Getty in and out of the van will be so much easier and safer for all of us. This van will allow us to travel with Getty. Once RSV season is over we plan to get her out and about to see the world. Our current list of places to see keeps growing.  I will say that the zoo is #1. We can't wait to show her all of the live animals we have been reading about in her books. I can't wait to see the look on her face when she sees these animals close up.
The possibilities are endless, but none of this would have been possible without the kindness of the Kiwanis Club of Citrus Heights. Thank you Ernie for donating your van and taking such great care of it. Thank you Richard, owner of Walt's Auto Repair for your labor and expertise to get Getty's Limo ready to go.  You guys have such warm hearts and we cannot thank you enough for doing this for our family. You are giving us the gift of safe travel, which is so precious to us.
Knowing that Getty is safe and comfortable is our #1 priority. Mark and I can meet those needs at home, but until now and with your help, we were not able to do that with transportation.
6 Comments
(+add yours?)
---