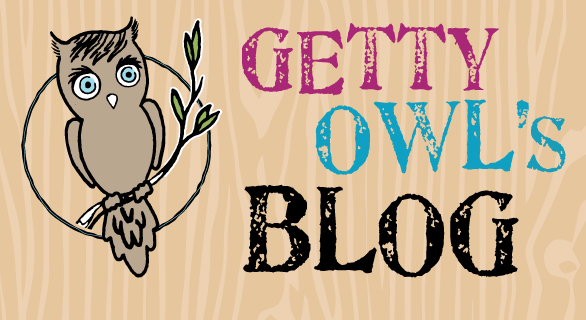 From Kate:
Getty had her monthly appointments today at Kaiser. Starting at 9am, Getty was to get her last Synagis shot followed by the gastro appointment and wrapping everything up with her pulmo doctor. This was our first outing as a family in the van.
BV: Before Van
BV it would take us a good hour to get everything ready to get on the road. A bit of supply packing, Getty would get her breathing exercises, situating the stroller in such a way so it would fit, put Getty in car bed, Pulse ox, etc, etc. The process would take a good 45 minutes. However today was magnificent. There was no playing of Tetrus to make sure all things fit in a little compact car, plus! Our frustration levels were considerably lower than usual, plus! And when all was said and done, Getty was snug as a bug in the back of the van in her car bed with Yo Gabba Gabba playing. Momma was near by but this time comfortably sitting near and not in a human origami position to maintain close observation.
Mark was the captain of the ship. Steering through the crazy down pour of rain,  he confidently and safety veered through traffic. I can't speak for him, but I can say in my observations of him, that he seemed a lot less stressed than usual. 🙂
The doctor visits were very routine and non-eventful. That is a good thing! Gastro decided that Getty is gaining too much weight too fast. So the decision was to decrease her intake and see where she is in the next month. Our little sprout is "sprouting" too much.:) Gaining too much could potentially strain her airway and we want to make sure we don't get to that point. Her g-tube is fine and doesn't need to be changed out. Her thought was that by next November, Getty would need to get the Bard switched out for a bigger one, but we lots of time.
Our only question today for gastro was about diet. Since the 1 year mark is nearing, will her diet change to meet her nutritional needs. We know of a lot of SMA children that are on very specific diets to ensure  proper nutrition, so we will continue researching and figuring out next steps.
Our sweet Getty go the last of her Synagis shots. She is such a trooper. Listen, I am not a needle person, and I am always so in awe of her strength and resilience.  A tear here and there and then was otherwise ready to reunite with her Yo Gabba Gabba. We were hoping to hear that RSV season was nearing an end, however the nurse informed us that the season will most likely be over near the end of May. So we will just continue planning our trips and looking forward to those days and in the meantime lying low, staying healthy.
Last appointment was with pulmo. Getty will have her next sleep study in May. That will tell us if she needs her bi-pap setting altered at all.  About three weeks ago we purchased a new bi-pap mask for Getty. The original one that came with her machine has started to really do a number on her skin. We were finding that some skin was breaking down on her forehead. The new mask is so light and it hardly even touches her forehead so we are very pleased. One other benefit is that it doesn't leak like the other as well, which is nice because it makes for a very quiet sleep for all of us. 🙂
Other than that he just checked her lungs and scheduled the next appointment. Like I said, uneventful, but for us, uneventful is great.
Appointments were done and we walked back to the van and were on our way home. The weather was remarkably bad today. The rain has been lingering for the past few days and seemed to give it, its best on our way home. I checked on Getty as we were about halfway home and she was sound asleep. I love to watch her sleep, such a peaceful state of being on her face.
We got home and unloaded the van. Got all of Getty's necessities in order and we were off for a nap. Hearing the rain outside and snuggling with my babe, nothing better.
5 Comments
(+add yours?)
---