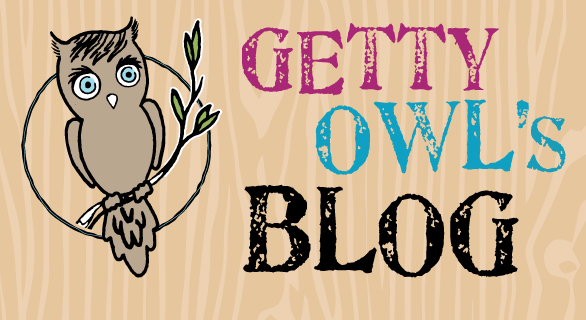 From Kate:
We have three more terrific individuals to introduce everyone to. They have decided to sweat for SMA, train with Getty in their hearts and in their minds, and raise much needed money for research. I give you Kaleasha, Mary, and Bethany. Thank you gals for being a part of the team.
If anyone would like to start donating to any one of these runners Crowdrise page we would certainly appreciate it. Not everyone has signed up yet to fund-raise, but the page is already ready to accept any and all funds. ALL the proceeds from the Team Getty Runners will be going to 200 Commitments for SMA on behalf of Getty Owl Foundation. Our foundation is committed to raising $5,000. Our hope is that with enough donations we can up that commitment to even more.  So if you can help, wonderful or tell a friend, or tell a few friends. 🙂
Kaleasha Johnson
Birthday: May 15th, 1984 (Happy belated birthday!)
Favorite Color: Pink
Hobbies: I am a big sport fan so I love to watch and play sports. I also enjoy board games and traveling.
Interesting Fact About Me: I know how to solve a Rubik's Cube.
Have you ever ran a marathon?: No way! Just the thought of it makes me tired. Good thing I have baby Getty was my inspiration!
Have you ever heard of SMA before Getty?: No I did not.
Bio: I am currently a senior at William Jessup University working on my Bachelor's of Science in Counseling Psychology with a minor in Bible and Theology. I am passionate about the fight against human trafficking and I am currently on a weight-a-thon to lose 100 lbs while building awareness and raising funds for that cause. I have a big heart for different cultures and hope to work internationally. I am honored to be a part of Team Getty and I hope to make her proud.
Mary McFarland
Birthday: December 13, 1946
Favorite Colors: Red and Purple
Hobbies: Gardening and Quilting
Interesting Fact About Me: I was born on Friday the 13th.
Have you ever ran a marathon?: No, just a 5K.
Have you ever heard of SMA before Getty?: No
Bio: Born and raising in Los Angeles in a Christian home. I have one sister who is seven years older than me. I had never been out of the state until Jon and I moved to Illinois for his grad school work. Moved back to California for ministry, then to Arkansas for another ministry, then back to CA for Jon to start teaching at San Jose Christian College. we have two children, one son and one daughter. Right now we have three granddaughters and a grandson due in July. Jon and I have been married for 45 years.
(While we wait on a picture of Mary, I will put another famous Marlyn in her place for the time being. 🙂 )
Bethany Dawn Angela Ballard
Birthday: May 1, 1982 (Happy belated Birthday to you too!)
Favorite Colors: There are so many shades of blue, green, red, and purple that are beautiful, I can't decide. The interior of my house is either going to be decorated really cool or it is going to be a straight disaster. 🙂
Hobbies: Movies, Books, traveling to see great concerts.
Interesting Facts About Me: I was electrocuted once when I was a child. I bit an electirc cord from a radio and I have a permanent  scar (a dip in my lip) to prove it. People who know my personality are probably not surpised by this fact.
Have you ever ran a marathon?: Nope!
Have you ever heard of SMA before Getty?: Nope!
Bio: Let's see…..I was born in Wyoming, lived in Colorado until college and move out to the Promise Land (aka California). I work at William Jessup University in payroll. I love the people I work with and the mission of the university itself. In 2012, I'll be going back to school to get my MBA. I can't wait to do this race for Getty and all the other SMA warriors and angels.
Ladies thank you for joining the crew. I cannot wait to meet you all!