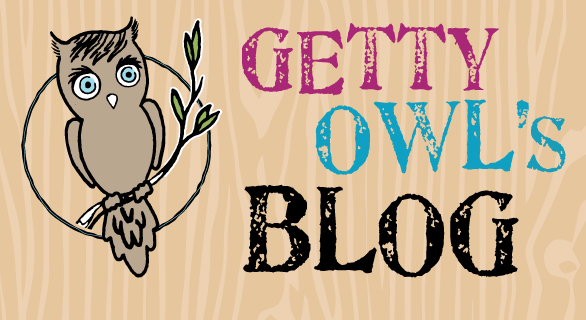 From Kate:
In the days following Getty's diagnosis, my mind was reeling. I was searching for answers, I was searching for others that were going through my same heartache, and I was not totally content with what I found. I found family after family that looked pretty much like us. Hard working people that were involved in the same train wreck only to pick up the pieces to fight for their child and other SMA children. While that was comforting, it still did not fill a void I was looking for.
I had a moment, no not a moment, I was drenched in this thought for a while. A very big sense of shallowness and thought, where are all the celebrities? Isn't there someone famous that had gone through this? I am only a high school teacher in a small suburban town in California. How on earth could I make a difference when we are just trying to make ends meet in a society that gravitates towards Hollywood for justice and advocacy? Who would care about a little family in Sacramento that has a terminal child? How would that affect another family, how could they start a movement?
So what do you do? You find out who knows who and try and find connections with people that might have more of a voice to send a message. Then when you get that opportunity, well, what would you want the world to know? Everything I guess, but I think most importantly I would want people to know that this diagnosis could be yours. That is really it. I would love for someone with more connections to announce to the world that Spinal Muscular Atrophy is a reality and with enough resources we can end it. I had this Hollywood idea of a person in front of the camera in a very raw moment wearing a t-shirt with the initials SMA and them telling the viewer that they can make a difference.
I don't know if I got my wish today or not, but all I know is that Spinal Muscular Atrophy was mentioned today on Oprah. That isn't a bad start.
I want to thank James Frey for having the courage to talk about his son's death. I am not "on the other side," so I will not even attempt to relate, but I think what I can totally relate to was your vacant stare.
That look I have seen on my husband, on myself, and in other SMA families. That stare tells me that you have seen too much as a father and have endured too much to even comprehend.
I appreciate the fact that you mentioned that you were going to the hospital to have a healthy child. My pregnancy was perfect, dare I say … easy. Measurements were on cue, movement was on cue, and progress was on cue. I, too, was going to have a healthy child. My only worry was that Getty would turn out to be a boy, and we had to frantically think of a backup plan for a name if she was a he. Nowhere in the scenario was the thought that we had passed along this gene, or lack thereof, to her.
I appreciate the fact that you said, Spinal Muscular Atrophy.  Thank you for explaining what SMA is. "A neurological muscular disease, it's incurable, untreatable, and fatal."
I thank you for answering questions about your son. You simply didn't have to. I think some would say you could have done more for SMA, and yes, perhaps that might be the case, but again I am not here to judge, just to thank you.
The words Spinal Muscular Atrophy were uttered for the entire world to hear. Oprah is in her final season and billions are watching. I can only imagine how many times people typed in Spinal Muscular Atrophy into their search engine today.
In an unfortunate way, James Frey, you have shown the world that SMA can happen to anyone: a small town history teacher, to a stay at home mom, to an award winning author.
I have got to believe that awareness is happening, people are talking, and we are moving in the right direction.
This disease has the ability to chop you down to size. It does change your perspective about life and what is worth fighting for.
Getty and I went to her sleep study last night to evaluate her bipap settings. We turned it into a "girls night out". We had a great time and she fell asleep after 11pm.
As she slept I brushed her hair with my fingers and I thought to myself that this wasn't the life I wanted for Getty. She deserves to be walking and bouncing around with life. She deserves to be talking. She deserves to be eating all kinds of different foods. She deserves to be a healthy 1 year old kiddo. I want the world for her. So while she slept I cried with all the mommy things that suffocate my heart. And then Getty, in her infinite wisdom and zest for life, wakes me up in the morning with her sweet coos. I opened my eyes only to be greeted by the bluest of eyes.
"Well, good morning sweet pea," I said. Then she followed her cuteness up with her little smirk. 🙂 So now all is well with this mommy. Days of sadness are present, and those days are excruciating, but they do go away and they are replaced with days of euphoria in the presence of Miss Getty.
So what has this interview done for SMA awareness? Not sure. My hope is that it had done something and we are better off for it as an SMA community. My wish would be that, in some way, James Frey continues to be a participant in this fight. But ultimately it is up to him and his family.
What I would love is to have Oprah on her new network do a piece on SMA. Oh, man, could you believe how powerful that would be? If she interviewed any family the viewers would understand how hard we fight to make sure everyday is magical for our kids. They would get a glimpse of how we multitask  to raise money, learn all we can about this disease, advocate for our kids and for each other.
I think they would also get  a chance to understand that even though SMA has been called an orphan disease, there is nothing insignificant about it. It is devastating, families are affected, and there will continue to be more without proper awareness. I think most importantly, they would get a sense of how we need a cure and how it is entirely possible with enough support.
I will just keep wishing over here in my small town and doing what I can to do right for Getty and all SMA kids.
11 Comments
(+add yours?)
---