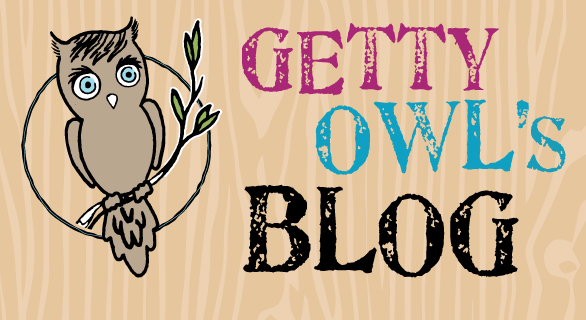 From Kate:
I got up yesterday very early. Getty was sound asleep and I peeled myself away from her with the slowest of movements. She is a pretty light sleeper and I knew that if the bed moved in such a way, those blue eyes would have popped out and then there was no way I could leave her side.
Luckily I was able to escape. It was very hard to leave her this morning because I knew that I would be leaving her for the better part of the day. She would stay and hang out with daddy and I would be gone to focus on something outside of the house. This doesn't happen very often, and every time I do leave, it is very difficult.
This morning was the 2nd Annual GETty Crafty. Over 90 vendors were coming, the weather was perfect, and it was bound to be a huge success like last year's, so why was I such a wreck?  While I was getting ready for the day I couldn't help but reflect on the 1st GETty Crafty over 8 months ago.
Getty was 7 months old. She was swallowing her food, she was verbal, she could sit in a car seat comfortably, she was not hooked up to a pulse oximeter 24/7, and in some respects Mark and I could continue to kind of live in oblivion because the disease really had not set in yet.
We were just starting to get to know the SMA community. We were making connections with people around the world. We were educating ourselves about this disease and we were in a way waiting for the next shoe to drop so we could spring into action. This disease is so very unpredictable. By all accounts at 7 months, Getty was doing great. We had not been tested by the time the craft fair came around.
The outpouring of support that day was amazing. Hugs and well wishes were plentiful and it was such a comfort to see so many great people offer their love for our child and for our situation. That day will always be dear to me and I hope I never forget the sound of laughter, the conversations, and the beauty of that day.
8 months since that day, well things are just different. Good or bad, Mark and I are just in a different place I think. This disease has changed us considerably as human beings. Getty's health has been altered in the last 8 months. We have experienced things so far with this disease that no parent should have to ever experience with their child.
As I got ready for the day I cried a lot. I think most of the crying was coming from how I was mourning what used to be and how things have changed so much. You know you get the diagnosis and then when you don't see lots of changes, you kind of get comfortable in the hope that nothing will change. And then slowly over time those changes tend to paralyze you. I think at that moment I was taking an inventory of all the ways in which SMA was changing my little girl and I was so angry and sad.
As you can imagine after my precise inventory my face looked like shit. So I jumped in the shower for a second time to start over. Note to self, a second shower sure does the trick. I felt like I gave myself a redo and as I went through the routine again of getting ready, I felt a lot better.
So this time around, as I dried my hair I thought about all the things that are great since 8 months ago. I thought about how Getty is verbally communicating with us. I thought about all of the fun memories we are making as a family. Getty has her own iPad, she has been to the zoo twice, she celebrated her 1st birthday, she can operate her switch toys, she is in love with DJ Lance Rock, her eyes light up when she sees Mickey Mouse, she has already been to a baseball game, and she is now almost 15 months, weighs 23 pounds and is 34 inches and full of sass.
I thought about how more and more people are reading Getty's story and in turn learning about SMA. I thought about all the incredible connections we are making in the community and how incredibly encouraging that feels to keep fighting. We are making headway with our doctors, albeit a bit slower than we hoped but it is happening. The last thought put me in a frenzy of butterflies. We run a non-profit to help fight SMA. You know it hadn't dawned on me yet what that means until that moment. We have begun a fight and we are literally helping to make change. Those thoughts that consumed me when Getty was diagnosed are now becoming a reality. I didn't cry when Getty was diagnosed in that neurologist's office almost a year ago. Three things went through my head as he told us what SMA was and what the prognosis was. "No parent should ever have to endure this." "We can't sit back and let this disease determine Getty's fate." And "SMA messed with the wrong family."
So yes it has been 8 months, and yes things have changed. I recognize that and I live with it everyday but at the end of the day it is a choice push ahead or dwell. Standing behind our booth that says, Getty Owl Foundation felt empowering. Having people stop by and ask, "What is SMA?" felt amazing because every time I told a new person about this horrible disease, I felt like I was educating another person and in turn SMA can't hide to devastate another family.
We gave out about 200 "Facts About SMA" yesterday and that feels great. And even though Getty wasn't by my side, she still really was. People came by all the time to ask how she was doing, they told me that they have been following our journey for many months, and that they know so much more about SMA. Amazing.
I want to thank some people who helped make yesterday such great event.
Stacey I thank you for being such a selfless friend. You have taken what I would consider a true gift of event coordination and used it for the betterment for our foundation and message. Thank you for your time and your hard work. It was another successful event and I am your humble servant! Looking forward to the next one.
I want to thank my family for coming to help. Mom, Dad, Aunt Colleen, and Cousin Shelley. I love you guys and I thank you for stepping up the plate and helping ALL day.
Thank you to our board members that came to support the event. Stacey, Takoa and Morgan thank you for your kind support and I know you guys would agree that passing out info about our foundation felt both empowering and motivating. Let's keep this up!!!!!!
Thank you to Angie for helping all day and buying some of my pillows! 🙂
Thank you to Sarita, where did you come from our little angel? You are so gracious with support and love. I am so glad we finally got to meet and I hope this is the first of many events you can help us with.
Thank you to many SMA mommies and warriors, who literally sent me your wonderful items so I could share them with the west coast. Ladies you are awesome!
Lastly, I already know this is cliche, but this event could not have happened without our sponsors and vendors. I got a chance to walk up and down the aisles this time and I was so overwhelmed by the support for my daughter. I had a couple moments of pure emotion when I told a few vendors that I was Getty's mommy, their eyes swelled up with tears and they were so sweet with kind support. I thank you all for coming and I know that you came to not only sell your wares but to support a cause and that is just simply breathtaking. I do apologize for not totally introducing myself to many of you, I started doing that and then it got too overwhelming, so I gave many of you the cliff note version, "hi, thank you so much for coming." 🙂
Without fail the day was beautiful , the weather was perfect and we were able to raise a lot of money for the gene therapy program to help find a cure. Thank you to everyone who attended!
The van got packed, I bulleted home to be reunited with my little owl. Holding her last night as we watched Yo Gabba Gabba was awesome! I felt whole again.
8 Comments
(+add yours?)
---