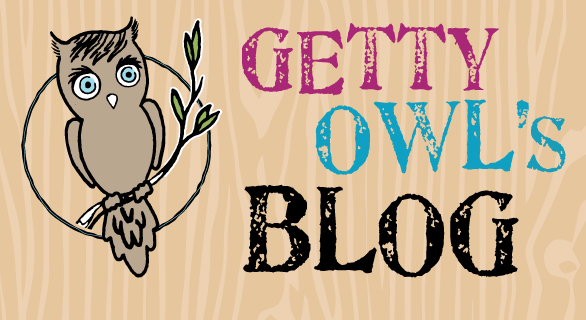 From Kate:
Getty got discharged yesterday afternoon. Before leaving the hospital we received training on her vest that will now be a part of her daily breathing routine. The training was quick, we thanked the PICU staff who was attending and we were out of there!
On the car ride home, Getty watched a few Dr. Seuss shows and Mark and I talked about how we literally have not been outside for the past two weeks. It was weird driving in a car, it was weird to see traffic, it was weird to be going home. Very excited and nervous at the same time.
Nervous because I think I got used to and started to depend on the fact that if Getty needed any kind of medical help, nurses or doctors were within an arms reach. Now we were bringing her home and we wouldn't be able to get a daily x-ray, where her lungs going to remain clear? I started to freak out. What if she gets sick again? Will we be in the hospital again for that long or longer? Way too many things jumbling around in my head, my adrenaline was still pumping after spending almost two weeks on high alert. I took a deep breath and instead of continuing this madness, I talked to Getty on the way home. She had been so chatty all morning, we just knew she was ready to get home too. I focused on her the rest of the trip and that seemed to keep my emotions at bay.
Grammy was home waiting for us. The house smelled awesome. She makes the best spaghetti sauce and once we opened the door, I was immediately comforted. The house was clean and we just so happy to be home.
We brought Getty in and took her immediately to our room. We laid her sweet head on her side of the bed and she fell right to sleep. It was like the moment she knew she was back in the safety of our home she too felt that sense of comfort. As we unloaded the van, I could hear her little sounds of snoring coming form the room. It was such a sweet noise.
It has now been a full day since we have been home and Mark and I are feeling very similarly. We are down right pooped. We were just discussing how we think our bodies are just now starting to relax. Both have literally been on such high alert for the past 12 days that we think our organs have also taken a beating. So lots of sleep, water, and food for the next few days to get back our strength.
It was such a treat to sleep next to Getty last night. I have been waiting for what seemed like an eternity to snuggle her. It was nice to know that neither of us had forgotten how to do it, we instantly gave each other some squeezes as we laid next to each other.
Getty's breathing exercises are down to Q6, every six hours. In the days to follow to we will figure out our new routine. Lots of mail to sort through. Lots of phone calls to return, and lots of thank you cards to send out. Busy week, but we will take this one slow and not rush into anything just quite yet.
Getty's health is doing great. She didn't sleep at all this morning. I think she is just so happy to be home. Yet this afternoon's nap was absolutely taken advantage of. Now we are hanging out watching her beloved Mickey Mouse.
So happy to be home. So incredibly happy to be home. Thank you so much to the wonderful Kaiser doctors, nurses, and RTs who did a wonderful job helping Miss Getty, and thank you to the Kaiser managers and administrators who stood in our corner when we needed you.
Thank you to Grammy that came everyday. Thank you to Takoa, Mama Raney, Stacey, Morgan, Angie, Marlene, and Patti who brought us comfort and good food. 🙂 Thank you all for being so kind and looking out for us. Thank you Jill for fighting for Getty and giving us the ability to care for her again in the hospital. We literally had nothing left to fight with and you came and took care of business and we can't thank you enough. And thank you to everyone who left such encouraging comments on the blog and fb. Daily comments were so comforting to read.
We are home, we are safe and we are together. Good night.
7 Comments
(+add yours?)
---