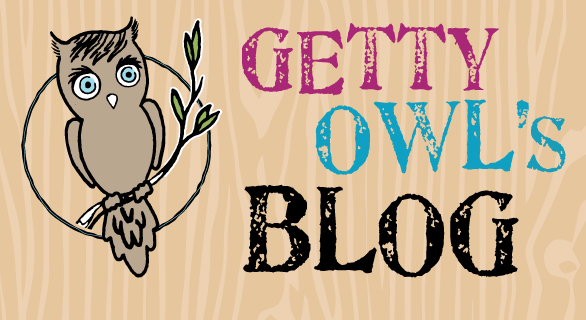 From Kate:
I wanted to be able to sneak this in before our next round of auction items tomorrow morning. So in total I sent out 120 Tell 5! Packets. Again I am no math whiz but that is over 600 people that now have become aware of SMA! That is awareness! And to think that idea came from only one cup of coffee. I am usually a three cupper myself. 🙂
So now next steps, I want to see your pictures. Any pictures you have taken of you giving the bracelet or postcard or both to someone will count and you will be entered to win a $50 giftcard and a Lullabies for Getty CD. It is that simple! Each picture is an entry.
Email all of your pictures to hoot@gettyowl.org. We will randomly pick one winner, I will also like to upload all the pictures so everyone can see all the awareness that was spread, literally around the world. Like I said before, SMA is running out of places to hide, and you are all helping us make SMA a mainstream disease. The more we talk about it, the more people become aware, the bigger the fight to find a cure! I truly believe that anything is possible.
Okay so the deadline for the pictures is August 31st. I will reveal the winner and all the pictures on September 1st.
I have had a few very nice people opt out of the giveaway, to you I say thank you, but I still want to see your pictures. 🙂
Thank you all for participating and joining with us to help spread the word. You made August SMA Awareness Month so memorable and you also made a big difference.
From Kate:
As Getty sleeps this morning I want to wish her a very happy 17 months! We will be watching Sleeping Beauty this afternoon for her celebration. Shhhhhh! Don't tell her. It is so fun to surprise her with that movie. Her eyes light up when she hears the "Once upon a dream" song. 🙂
So far the auction has been going splendidly. Currently selling prices so far.
Abstract Minnie: $102.00
Blizzard: $50.00
Desert Flowers: $51.00
Gallant Strength: $50.00
I can't tell you how incredible this is. And what is even more amazing is that I have many more pieces that I know will be embraced and welcomed into your home. Thank you all for bidding and checking our auction.
Our fifth piece comes from our very own Morgan Saunders. She has been such a powerful force for us as a family and as a foundation. She will be running in the Disney Half-Marathon in early September and we are so proud of her. She has been raising money for the foundation while she trained and let me also tell you that she will literally be dressed as Ariel. From head to toe she will be in all Ariel garb running to spread SMA awareness. Morgan also takes great pictures and the fifth piece is her creation. We called it Nest of Life.
The sixth item up for auction comes from Angel Andy's younger sister, Miss Lucy. It is a beautifully decorated frame with almost 3 dimensional butterflies fluttering out of the frame. Such a special piece and I hope you find it would be a welcome addition to your home. We named it Butterflies in Flight.