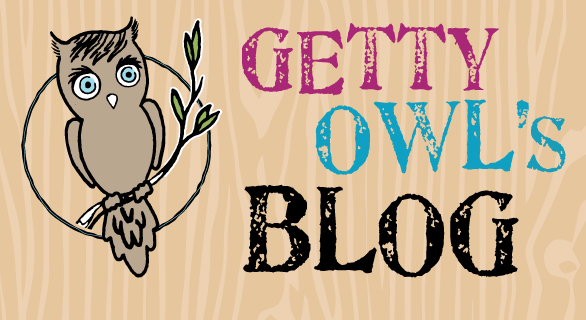 From Mark:
Blue skies and summer heat slowly give way to brisk breezes, mild chills, and golden trees. The rains come as the winter draws near. It's nice and mild outside, and it's equally nice inside. Family joys and football cheers fill the air.  Kate and I were married in Portland in the fall. It was cool, damp, and gorgeous. Autumn is definitely the most perfect of seasons.
These days, fall takes on an entirely new meaning for us than it has in years past. It is still a time recall a forgotten appreciation for warm blankets and the Great Pumpkin, but it is also a time to raise our defenses, keep diligent watch, brace ourselves for siege, and wage war against illness. We harvest extra hand sanitizer, exam gloves, Synagis, and vitamins. We review and revise our sick protocols and work to ensure disease is not lurking in the shadows lengthening over our home.
We are not germaphobic for its own sake. With SMA, when your child cannot cough, cannot swallow, cannot breathe a good part of the day without support, and can barely sneeze, lockdown becomes a matter of survival.
While we must be better equipped to manage SMA in the fall, SMA has better equipped us to appreciate those things in life often taken for granted. What better time than fall to stop for a moment and consider that for which we are thankful?
We are thankful for our family. SMA is not easy. It requires a lot of time, energy, diligence, and advocacy. As we fight to maintain Getty's health today, we must also fight for things she will need in the future. As soon as we encounter and overcome one battle, we must move immediately to the next battle. Through it all, we hold together as a family and work to be the best parents possible. When the day is done, the doctors have gone home to escape our persistent advocacy, and the evening respiratory treatment is complete, we spend time together as a family. We read, sing, relax, and simply enjoy our time together.
We are also grateful for our extended family. They give us love and moral support, help us achieve things we could not achieve without them, provide us respite, help us with housework, entertain Miss Getty, give hugs, and lend their ears. Thank you.
We are grateful for our friends. There are some truly wonderful people in this world who have given so much of themselves to love and support our family, especially in our times of greatest need. They didn't have to do anything, and we didn't ask or expect them to, but they did and they continue to do so. We are awed by their kindness and generosity. Our wonderful friends help us with our daily lives, provide us inspiration and encouragement, volunteer their time and effort, and open their hearts and souls to us. They do everything from bringing us food when Getty was in the hospital to just making sure Kate and I get out of the house now and then. Only one of us can get out at a time, we each cherish those hours here and there when we can grab a drink, enjoy a good meal, and just breathe for a little while. We truly appreciate our wonderful friends. Thank you.
We are grateful for our health. I know that statement drips with irony. Kate and I have the physical capacity and fortitude to help Getty. Given SMA, Getty is a happy and healthy little lady. Her lungs are clear, her nutrition is good, and her mind is sharp. She smiles, hoots, and giggles all day long. She loves her shows, music, books, iPad, slings, toys, animal brothers and sisters, and most of all, spending time with Mom and Dad. Special thanks goes out to all of Getty's medical team, without whom Getty would not be where she is today; thank you for listening and being open minded about exploring new avenues in SMA.
We are grateful for the SMA community. They are a tremendous group of knowledgeable, strong, loving, devoted, supportive, and compassionate people. The SMA community really is a global family, without question. They have supported and taught us so much, from medical know-how to simply coping with SMA. When we got Getty's diagnosis, we were shocked, sad, scared, and devastated. As they struggle to manage the crushing realities of SMA in their own lives, they offer wisdom, advice, inspiration, courage, and hope to others.  We, in turn, started the foundation to give back to them, to fight for a cure, and to share our knowledge, experience, and resources with newly diagnosed and other SMA families. Thanks to a handful of doctors who have devoted much of their practices to SMA and the families who help create and share best practices, the natural history of SMA is being rewritten, and the two-year average life expectancy associated with SMA is being thrown out the window.
Personally, I am grateful to have Kate in my life. SMA comes with more than its share of hardships. On top of everything else life throws at us, we have had to learn to be our own doctors, nurses, and respiratory therapists. Getty has been admitted to the hospital for surgery and for sickness. We have seen too many families suffer and grieve with the loss of a child. We have witnessed families shattered by SMA. We see too many families struggle for answers and children, for help. Through the exhaustion and emotional toll, Kate has never failed to do right as to Getty and to do everything possible for our family. When she could easily justify time to herself, she finds the time and energy to give her love and support not only to Getty and I but also to the Foundation and to fellow SMA families. Kate is truly a remarkable and loving person, and I am grateful to have her as my wife and Getty's mother.
People are facing so many challenges in these times and have plenty to be upset about. I encourage you to embrace the autumn and the ones you love; take a few moments to consider and celebrate those things for which you are grateful. Cheers!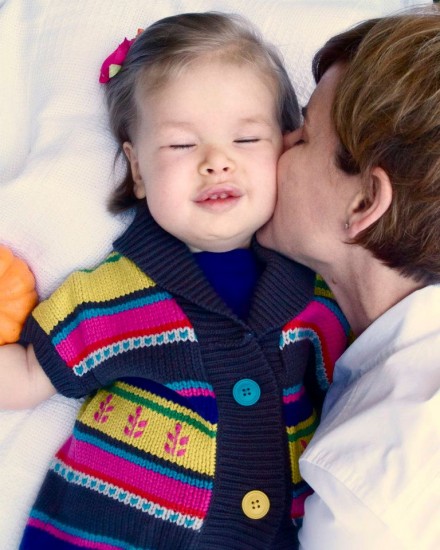 6 Comments
(+add yours?)
---