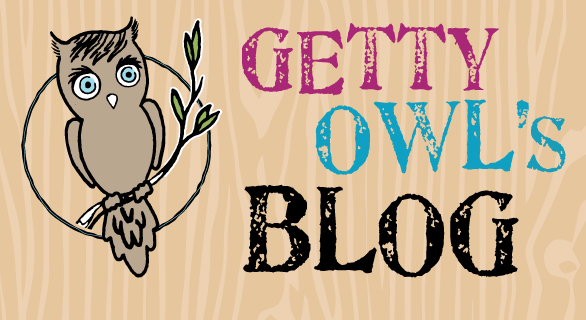 From Kate: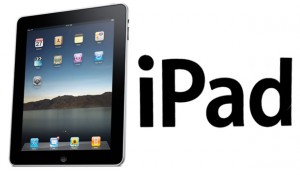 We purchased an iPad back in December of 2010. Our hope was that it could give Getty the opportunity to build some independence for herself and perhaps to give her opportunities to learn in ways that Mark and I might not be able. We use flash cards with her, we read to her, but there was always something lacking. Giving her the ability to explore on her own. Hands down other than important machines Getty needs, the iPad is pretty much right up there with them.
When she is old enough, Getty's learning environment does broaden. There are a couple of options for eye gaze computers that we are very excited about trying. But for now, the iPad has really been our savor.
So how has the iPad helped Getty. Well simple, it gives her an educational support, helps support as many modalities as she can access, and quite frankly, I think it helps to build her sense of confidence and self.
Getty is physically limited, but she is cognitively on par if not more so as an almost 22 month old. Often times I worry that we may be boring her with the books we read. So we have stepped that category up a notch and are literally reading her 3-6 year old level books. The small peekaboo books are seriously not cutting it. 🙂
To get around the the physical limitations, we use arm slings from InsideSMA.com that sell both arm slings and leg slings. These slings have become such a support for Getty. In order to access the iPad effectively, she is placed in the armslings for comfort and for access.
I know the iPad has helped many people with physical challenges in life. I also know that, well the iPad isn't cheap either. We were lucky to have enough money stored away at the time to buy Getty one.
Right after we bought it and we were blown away by the capabilities, we wrote a letter to apple. The short story was, "dude you have a great product that can open so many doors for our SMA kiddos, could you give a discount to children affected by SMA?" Well I didn't exactly say that, but you get the idea. We received a nice letter back stating that the iPad was not considered an educational item for learning. REALLY? I was a bit dumbfounded, but at the time we just left it at that. Getty was just about to be scheduled for her g-tube placement surgery and well it just wasn't worth our time at that moment. But now I am starting to wonder. And now I am starting to get a little antsy, I kind of want a better response and justification on how this incredible tool is not considered an educational tool. Maybe someone reading this could enlighten me. Maybe someone reading works for apple and could contact me so we can get the ball rolling to help more incredible kids have access. 🙂
So here for your viewing please is our amazing daughter, Getty using her iPad.
In my opinion, I think she is learning and using applications of:
-Cause and Effect
-Identification of symbols, animals, numbers, letters, colors, sounds.
-Gross motor skills
-Sentence structure
-Verbal communication
Just to name a few………so maybe I will write another letter. 🙂
I apologize in advance for my commentary. You can just mute the videos if you like. 🙂
This one is just a cute one. Richie fell asleep on Getty's belly while she was on her iPad.
15 Comments
(+add yours?)
---