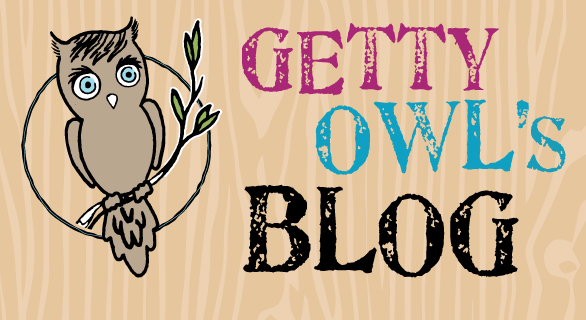 From Kate:
Over the weekend we had the pleasure of spending some time with Hayden and her parents and her grandparents. It was an amazing time.
The entire week building up to our departure on Friday was one of terror, too be honest. What if Getty desats? What if we forget something? What if I am not able to get over my extreme anxiety and I can't even relax? What if the car breaks down? What if the battery inverter that we depend on in the van stops working? What if we get into an accident? What if Getty gets sick? What if she gets a plug while traveling, perhaps a bump on the freeway knocks something loose in her lungs and we need to resuscitate her in route? What if, what if, what if?
Well I am here to tell you that NONE of those things happened. Getty slept the entire way to their house. Even Cooper enjoyed snoozing on my lap during the trip. Mark did a wonderful job of driving the ship and I even got a chance to read a book? I am still shaking my head in disbelief.
I can tell you that there is something very special about spending time with any SMA family. There is an immediate connection that really cannot be described, just felt.  We share some very deep emotions that we have all felt but don't need to even talk about, if that makes sense. I have nothing to compare it to because I have never felt tragedy, love, understanding, determination, and compassion since SMA came into my life. So it is kind of an unspoken feeling and respect for one another that I think makes our families bond the way we do.
So when you can physically meet each other, it makes it that much more complete. Jennifer and Chris, I hope you don't mind me saying this, but I am convinced that you are by far the best hosts in the universe. 🙂 Our coffee cups never went dry. That in itself wins you 5 stars. 🙂 But in all honesty you gave all four of us (Cooper included) a chance to just relax. We haven't had that since, seriously, back when we went to Monterrey over a year ago. We felt like we were in loving hands all weekend and we cannot thank you enough for that. So thank you.
So Miss Getty and Princess Hayden got to spend some great time together. We had the girls laying next to each other as much as we could. They had a great time watching some shows together. Hayden has a favorite show called Wonder Pets. We have since watched that show at home and I think Getty is starting to take to it. Hayden is a princess through and through and we feel like Getty is a princess in training but certainly got some good tips from Hayden. Her bedroom is just magical.
Spending time together all weekend and getting to know each other more was really rewarding for us. I know since we have been home, Getty is a lot more verbal with us. She is starting to use her eye brows to let us know that she likes something and doesn't. Isn't that funny, I have been trying to work on that with her for over a month, yet she spends a weekend with Hayden and absorbs it immediately, kids!
There were several moments that I had to stop and really observe Getty watching Hayden. I could just tell she was in awe of her and how she communicated with her parents. There were several times that they talked to each other and Mark and I joked about what they must be talking about. Plotting about something. 🙂
It was an amazing three days, no doubt about it. Thank you Hayden's grandparents. We enjoyed getting know all of you as well. Shelley you make a mean brunch. Thank you.
It is one thing to meet SMA parents online to gain and offer support, but it is a whole new experience to meet families in person. This past weekend kind of filled Mark and I up with even more hope and comfort that we are not alone in our fight for our kids.
So thank you Calafiore Family. Hope to see you soon. Chris, Cooper already misses you. He is starting to demand that same amount of snacks you spoiled him with. 🙂
Here are a few pictures of our lovely ladies.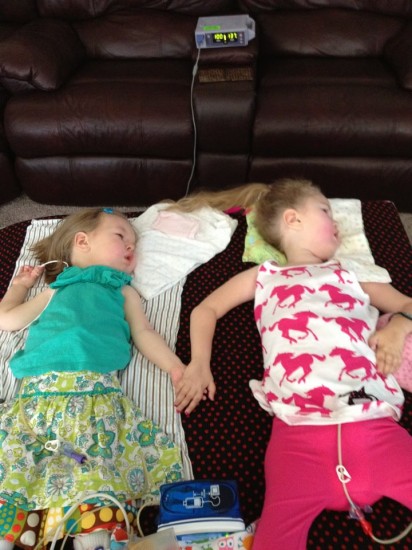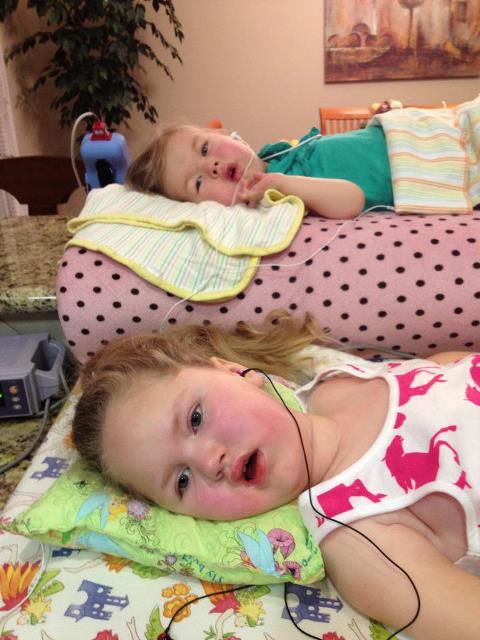 3 Comments
(+add yours?)
---