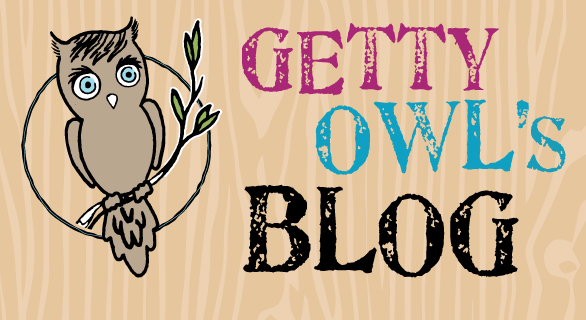 From Mark:
We are very proud to announce our $10,000 grant from Getty Owl Foundation to Nationwide Children's Hospital! The grant will help advance Gene Therapy research as a potential cure for Spinal Muscular Atrophy (SMA)!
Thank you to all of our donors and supporters. Thank you also to Dr. Brian Kaspar and all the other wonderful researchers and staff who make this possible, providing our community with such great hope for a cure!
SPINAL MUSCULAR ATROPHY GENERALLY
SMA is the #1 genetic killer of young children. It causes severe muscle weakness, which affects the ability to move, swallow, and breathe. For most, this typically leads to respiratory problems and death at a young age.
The root cause of SMA is the lack of one specific gene: SMN1. The missing gene causes loss of SMN Protein. This leads to a loss of spinal motor neurons, causing weakness.
GENE THERAPY TO THE RESCUE!
Researchers are attacking SMA from a variety of angles. Some efforts focus on treatments by altering SMN Protein production. Gene Therapy focuses on replacing the missing gene.
SMA Gene Therapy research is very promising! The effort is led by Dr. Brian Kaspar at Nationwide Children's Hospital in conjunction with Ohio State University.
Simply put, a special virus, called AAV9, carries the missing SMN1 gene into the body and targets the motor neurons. AAV9 is quite unique in that it is harmless and penetrates the blood-brain barrier. Inject the virus into the bloodstream just once, the AAV9 targets the motor neurons, drops off its genetic cargo, and voila . . . no more SMA!
CAN THEY DO THAT?!
So far, all signs point to yes! The data is promising and very exciting. No other SMA research has ever looked so good.
Many SMA research projects are making their way through the pipeline. Researchers work diligently, and we fight for a treatment or cure for SMA.
SMA researchers created the "severe mouse model," also known as the Delta 7 mouse, to mimic SMA Type 1, the most severe type of SMA. Due to the severe SMA, Delta 7 mice have a life span of only about 15 days.
Applying Gene Therapy with a single bloodstream injection in the first fews days of life, the Delta 7 mice have lived well over a YEAR, just as strong and healthy as regular mice, with no ill effects!
The window of opportunity closed to provide a Gene Therapy treatment to a Delta 7 mouse after about Day 10 because the AAV9 would no longer target motor neurons. This initially suggested human patients may need to be quite young to benefit from Gene Therapy. However, non-human primate studies indicate the window of opportunity may be wide open for humans. The timing of AAV9 targeting was not so limited in non-human primate studies.
Again, no other SMA research has shown such extension of life. No apparent significant side effects or toxicity exists. Gene Therapy potentially offers a cure in a single treatment versus a lifetime of drugs. We have great hopes for Gene Therapy!
WHERE ARE WE NOW?
Gene Therapy is moving forward on two tracks, and our Grant Agreement benefits both tracks:
(1) Systemic Delivery (bloodstream injection)
The Systemic Delivery track is moving along nicely. The research team recently presented at the National Institutes of Health (NIH) Recombinant Advisory Committee (RAC). The Committee approved the program unanimously. Many Committee members were genuinely excited about the preclinical data and prospects of SMA Gene Therapy. Several SMA families attended the hearing and spoke eloquently and passionately about SMA and the hope offered by Gene Therapy.
Gene Therapy now moves forward to the Food & Drug Administration (FDA) and Institutional Review Board (IRB). This process should be complete in early 2013 with Phase 1 human clinical trials starting around mid-2013. The Phase 1 population will be younger SMA Type 1 children.
(2) Interthecal Delivery (cerebral spinal fluid injection)
The Interthecal Delivery track is not as close to human clinical trials in time or funding. Basic research still needs to be done. The budget is about $3-4 million with more pre-clinical funding needed. The timeframe for this track is about 3 years.
CONCLUSION
In speaking with Dr. Kaspar, he told us, "I truly thank you for your fundraising and support of our programs. We truly have an impressive, dedicated, and motivated research and development team, and I greatly appreciate everyone's support and trust as I navigate these exciting therapies to the clinic."
We again thank Dr. Kaspar and all supporters of Getty Owl Foundation. We are eager to see SMA Gene Therapy succeed in upcoming clinical trial. We appreciate all the donations and hope you remeber us in this season of giving as we close out another wonderful year.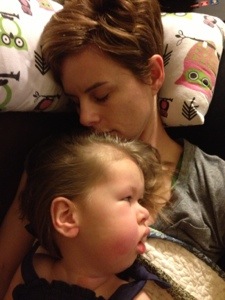 One Comment
(+add yours?)
---