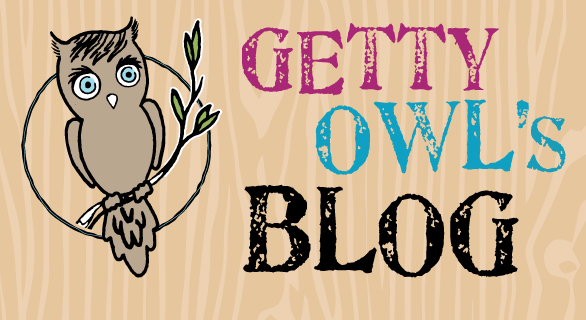 From Kate & Mark,
This past year has been an absolute blessing for our family. We got to share and celebrate Getty's 2nd birthday. Our little lady continues to grow leaps and bounds. Following SMA protocols and her specialized diet, we have been lucky enough to keep her away from the hospital, aside from her infrequent routine doctor visits.
Getty now has a teacher she loves, who comes to the house every week. They sing, read, and are silly together. This next year we will be talking Pre-school!!!!!!!
Getty wakes up with a smile on her face, every morning and from every nap, that warms our hearts like you would not believe. She loves life to the fullest and as she grows, only gets more funny and cuter. She can be a stinker, but in a sarcastic way, which we love and makes us giggle.
This past year we were able to go to the zoo, a baseball game, the Russian River, the forest, Fort Ross, the ocean, restaurants outside, touring Christmas lights, and many, many walks to the duck pond and park. Getty got to meet  her cousins, uncle, and aunt this summer.
Getty was also able to meet two new SMA friends:  Shira from British Columbia and Kaige from Rocklin. She also got to spend time with her constant buddy, Aaron, and her new friend, Hayden. It is beautiful to have Getty around other SMA kiddos. It is a very precious time for both parents and kids to hang out and relish in our common bonds.
This year has been a year of change for all of us. We moved to a new place — one that gives Getty space to grow and the accessibility to move around. After months that turned into years, Getty now has back up equipment for all of vital needs, which is more than comforting and a relief for us. Also, with the help of an amazing family, we also have been very fortunate to get a van that is safer for Getty and gives us more accessibility and peace of mind.
After a brief trial this past spring, Getty now has the Tobii eye gaze. This in itself has changed her world in so many ways. Soon, she will all be able to communicate with the world. We are also laying the groundwork for Getty to trial a powerchair.
So many things to be thankful for and so many things to look forward to.
GETTY OWL FOUNDATION
As a foundation, we have been wonderfully excited with this year's accomplishments. We have made great strides as an all volunteer foundation that does not pay for salaries or unnecessary administration. (Notably, not one penny of Foundation funds go toward Getty or our family.)
While it is difficult to balance caring for Getty and organizing events, we knew raising SMA awareness, helping affected families, and helping accelerate research for a treatment or cure was very important to us. One of the main points we hope gets across is that SMA can happen to anyone and if we can educate and support, then we have helped me part of the solution.
Hosting our 1st Annual Getty Owl Run/Walk was such an amazing experience. Over 900 participants, runners, and walkers took part on a brisk February morning, will be a memory we will always hold dearly to our hearts. The Run/Walk raised over $20,000. We already opened registration for our 2nd Annual. Hope you can join us.
In addition to assisting many SMA families, we are also proud to make a $10,000 grant to further the gene therapy program at Nationwide Children's Hospital. At this time, the gene therapy program offers genuine hope for a cure.
Our 2nd Annual Hoot the Grid Art Auction was a successful in-house and online showcase of beautiful artwork from our incredible SMA kiddos and their families.
As a family and as a foundation we have had three goals: (1) spread SMA awareness, (2) support affected families; and (3) be part of the solution to help cure SMA. We are very happy to accomplish all of these this year and in years to come.
We would like everyone to be a part of this effort and ask that you please consider Getty Owl Foundation for your year-end charitable contributions. Every penny counts and we could not do what we do without you!
Thank you!
One Comment
(+add yours?)
---