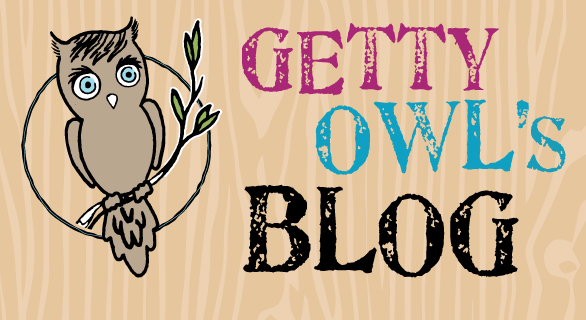 From Kate:
This past month has been really busy for our family. RSV season is pretty much over and so we have been trying our best to take advantage of the good weather and "safer" conditions. We made a couple of fun trips to Calistoga and an SMA picnic.
Calistoga
Our first destination was to Calistoga. It is a lazy town that has nice weather and a nice laid back feel. Mark and I do not drink wine, so while most would take full advantage of the wine country, as people should, we found a lot of enjoyment just hanging together. Snuggling, watching movies, eating in, and venturing out to check out the town was true fulfillment.
In true form we had to headed out to their town's museum. We found lots to see and lots of things Getty could see. I am still surprised how often most places do not accommodate people who cannot walk on their own, but we lucked out. No one was in the museum that morning and so we ended up getting the VIP treatment and learned about early Calistoga, which was right up Mark and my history alley.
For Getty, they had a handmade doll house that was "off the hook" for her. She loved seeing all the rooms. Each room was painted a different color and each room all the trimmings. Getty loved it.
We ventured out one night and had dinner. Brannan's Grill was so accommodating, which made for a very pleasant dinner. When we do go to a restaurant  we try and call ahead to see if there is enough room for Getty's' stroller, and if they have easy access in and out of the place if we need to make a quick exit out of the building. We also consider where we sit. We were hoping for a side table and they were terrific having a perfect table ready for us when we got there. So if you are ever in Calistoga, have dinner there — good people, good food.
This trip really gave us all a chance to regroup and reconnect. Life gets busy, life gets overwhelming, life is ever evolving and I am so thankful that Mark and I have really made a commitment to make these trips a reality. Getting out of the house, packing up the van, making sure that we have not forgotten anything, and planned for any and all worst case scenarios, is completely worth it.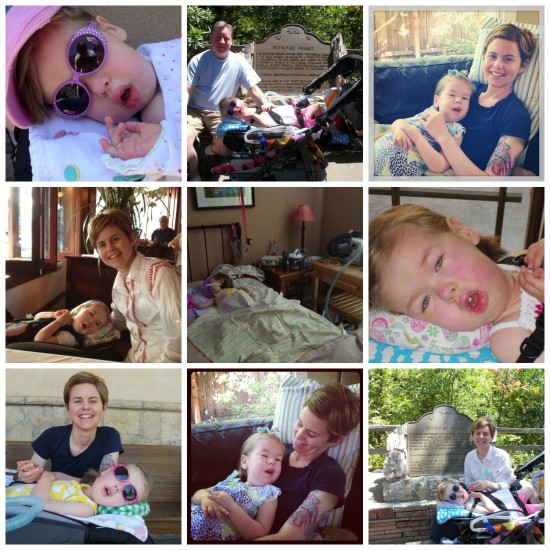 SMA Picnic
This past Sunday, we had a terrific time meeting up with some great SMA families. I would like to call it a play-date, but since play-dates aren't really in our vocabulary, this is the next best thing. We had a blast and we were so excited to meet some kiddos and their parents that we have only communicated via phone or Facebook.
The weather was terrific at Mickie Grove Park in Lodi. We would like to thank the Geopperts and Nana Teri for making this day happen. It is very hard to get together with other SMA families. We don't live right around the corner. Traveling and making time and arranging it around naps makes it overall difficult.
For me I could not wait to just be in the presence of fellow warrior dragon mamas. I also could not wait for Getty to meet, for the first time, Miss Cambria and Mr. Cash and hang out with her friend, Kaige. I love to watch the kids interact. I will say this, Charleston Goeppert is a charming and witty young man. Getty was smitten and could not take her eyes off of him. 🙂
It was great to spend time with Heather and Paris (Kaige's mom and sister), Danielle (Cambria's mom), and Nana Teri, Ashley and Cameron (Charleston's nana, mom, and dad).
Lunch was terrific and we had a great time at the zoo and just having time to hang out and relax.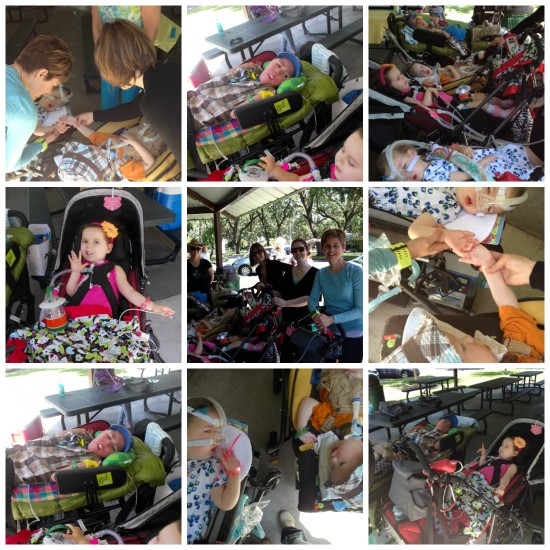 I will take a day spent with another SMA family any day of the week. It is an immediate comfort and understanding. We have all had our lives turned upside down. We are all living a new normal. And what I think it the most beautiful aspect of all of the families we spent the day with is that regardless of diagnosis, they are living. They love their kids so incredibly, they fight everyday to make sure each moment is embraced, and they see a beautiful  future for their children. It is a beautiful environment to be in the presence of and it sure fills you up to keep fighting the good fight.
RSV season is technically over after Memorial Day weekend, this weekend to be exact. As a family we are really looking forward to more play dates and more adventures this summer. The twinkle in Getty's eye gets even brighter, every time we head out for another trip.
So we are currently plotting our next adventure.
One Comment
(+add yours?)
---