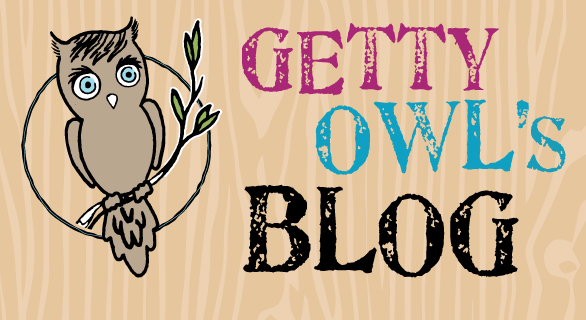 From Kate:
For many people, tattoos are very personal. Immense time and effort goes into just the right message, image, and/or symbolism to add to one's body. Perhaps in tribute, to honor, a message of hope, a way to celebrate, a way to grieve, a way to remember, a way to show love.
I have always been fascinated with tattoos. The question for me has always been why and what is the story behind a particular tattoo? More times than not, it is a story of triumph, an act of love, a memory to cherish, a way to show respect, a way to express non-verbally and permanently.
When Getty was dx I decided early on that I wanted to show my love for her and selfishly a way to keep her right next to me with a tattoo. The first owl tattoo is strategically on the inside of my arm, so it sits softly again my heart.  As she hits a new milestone of birthday's, I add another owl to my arm. It is my way of documenting her growth as a human being and documenting all of our memories together as a family.
In honor of SMA Awareness month, I wanted to do something different this year. I wanted to show the outside world a virtual wall of tattoos that show symbols of love.
I asked the SMA community to send me a picture of their tattoo(s) in honor of their children. Every single tattoo has a story. Every single tattoo is beautiful in their own way. Mothers, fathers, grandmothers, aunts, uncles, friends, brothers, sisters, etc. have all participated.
You see SMA does not just affect the immediate family. SMA affects everyone involved in all different kinds of ways. Sometimes in order to honor someone, this is the strongest way they know how to show that love.
I want to thank each and everyone who offered their picture(s). It was difficult putting this collage together. Looking at tattoos that are in commemoration of a loved one that has passed due to SMA was very hard to look at. They are all beautiful, and it is a reminder to me to make sure I take every single moment with Getty with such purpose, because no one can determine what life has in store.
Getty is three and a half now and I am currently working on what my fourth owl will be. I told her when I got my first owl that I will continue to receive tattoos of owls even when she is well into her 70's. That is a lot of owls folks. I will gladly take on the title of "Owl Lady" with pride.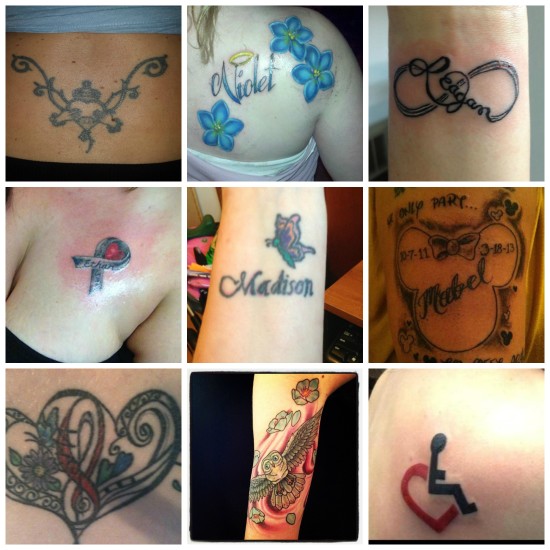 2 Comments
(+add yours?)
---