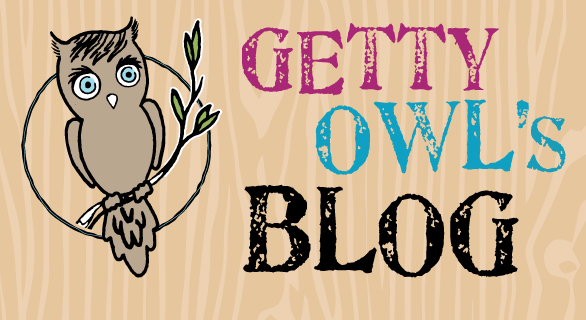 From Kate:
I was introduced to a very talented artist a few months ago by a fellow SMA friend and warrior. I often get cute pictures of owls or owl items to buy from friends on fb. I would be in debt to my ears if I bought every single item. They are all so cute and it is difficult to restrain, until I saw Marabeth Quin's paintings. They are beautiful and so colorful. Here is her website.
I was immediately drawn to a couple of her paintings for good reason, she paints owls. 🙂 Her inventory is gorgeous and I fell in love with several pieces. Many of them have quotes that resonated with me and well I fell in love with her work, truth be told.
I reached out to her to let her know what piece I wanted to buy and also tell her about Getty. I love talking about Getty. 🙂 In certain regards I felt kind of funny messaging her on fb, I am sure she gets all kinds of people messaging her and I was hoping she would see that perhaps my message was different. When she did respond, I was over the moon. She is such a kind soul and she was nice enough to read my message but also gifted the painting I was going to buy for Getty's room.
People are good and people are so giving. I want to thank Marabeth so much for being so thoughtful.
Here is a picture of the painting in Getty's room. I tried to put it in a place so that while she sleeps she can gaze at her two feathered friends.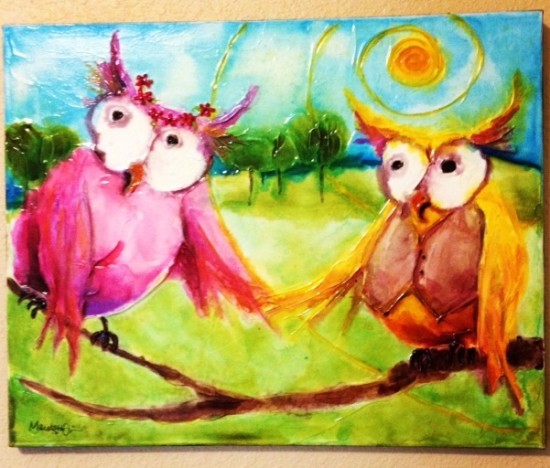 Marabeth did not stop there. She also sent us a print to be given away to a very lucky individual. So I am going to do a giveaway today. I will announce the winner on Sunday at 12 noon PT.
Here are the rules to the giveaway. It is really easy. I would like you to check out her website and "like" her fb page, Artist Marabeth Quin. She did not ask me to do this, I want to do this because I want people to see her beautiful paintings and prints. Marabeth is so gifted, I want the world to see her talent. After you have liked her page, come back here and leave a comment that you liked her page. I trust that all will honor my wishes to do the necessary steps in order to be in the running. I thank you all in advance. The winner will be chosen using random.org.
Easy Peezie.
Here is the beautiful print for the giveaway.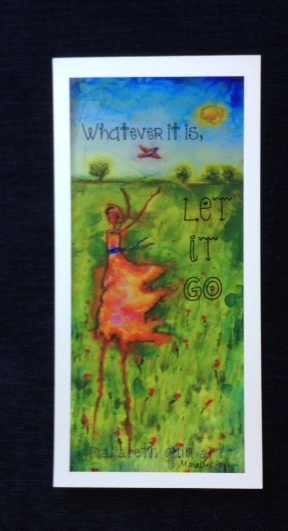 Beautiful isn't it. A fitting quote for us all I believe. Letting things go brings such peace in certain situations. Looking forward to giving this print away on Sunday. Good luck to all.
13 Comments
(+add yours?)
---