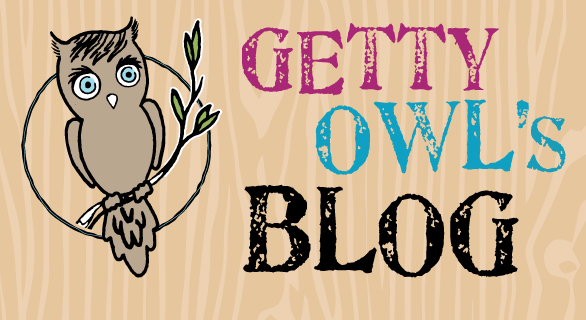 From Mark:
Gene Therapy human clinical trials are OPEN and recruiting participants!
Gene Therapy is a research program at Nationwide Children's Hospital, conducted by Dr. Brian Kaspar. The basic goal is to use a special virus to replace the ONE missing gene causing Spinal Muscular Atrophy (SMA), the #1 genetic killer of young children. Once in place, by a single injection, the new gene is expected to work just like the missing gene should work, completely wiping out SMA at the source.
A lot of questions need to be answered in this process regarding safety and efficacy. The only way to truly answer them is to try gene therapy on humans and take all precautions along the way. Some amazing SMA families will step up into this program and help move the entire SMA population closer to a cure.
 The trial is open to the following children:
SMA Type 1
Age nine months or younger at the day of injection
Bi-allec SMN1 gene mutations with 2 copies of SMN2
Onset of SMA before age 6 months
Hypotonia with delay in motor skills, poor head control, round shoulder posture, and hypermobility of joints
For exclusion criteria and more information – CLICK HERE.
Getty Owl Foundation has been a proud supporter and fundraiser for this program since Day One. Thank you for all of your support and contributions over the years. You are part of something great, and we all hope gene therapy is the answer to this cruel disorder.
Our work is not done, however, and we look forward to your continued support! Thank you!
Hoot hoot!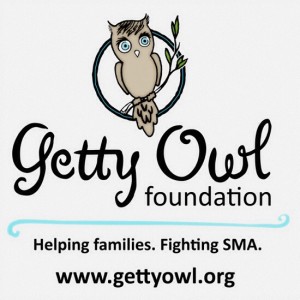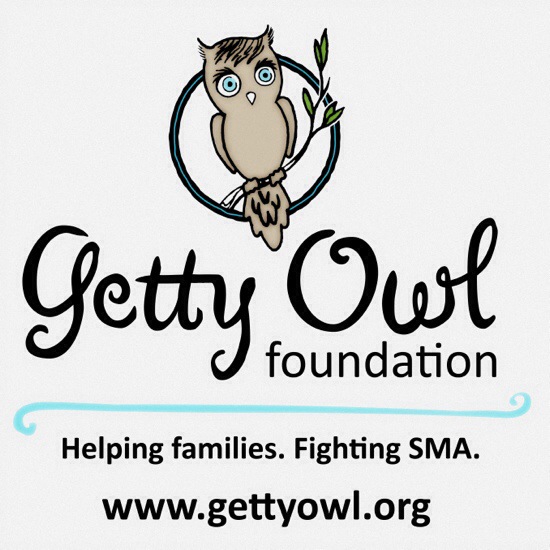 4 Comments
(+add yours?)
---