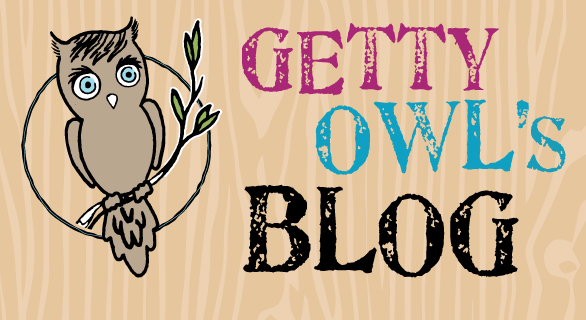 From Kate:
This past weekend has been a whirlwind of emotions. This past weekend was an incredible experience. This past weekend was magical. This past weekend made a difference.
The SF Marathon was this weekend. Our TEAM GETTY crew was nothing short of a whole bunch of amazing individuals that offered their love, support, and physical exertion to help spread awareness about SMA and raise funds to help affected families of SMA.
Ultimately being chosen as a charity partner for the SF Marathon, was certainly a huge highlight of this event. Getting the opportunity to have our logo on various media outlets was pure celebration. People were within arms reach of learning more about Spinal Muscular Atrophy. That made being selected so worth it. And then something happened that was even more unexpected.
After being chosen, our beautiful TEAM GETTY crew started to take shape. Friends, acquaintances, relative strangers started to sign up and became a mighty 20! 20 runners that were so excited about this opportunity. To run for Getty and the foundation, no it was more than that. It was a sense of camaraderie that made all of the difference. You were all running with all of our kids in mind. It was beautiful. I, we can't thank you enough.
Thank you to:
David
Tracy
Brad
Frank
Samantha
Jennifer
Ben
Christine
Morgan
Liz
Carley
Gina
Carl
Randy Kay
Brenda and Britney ( We love you guys and wish you could have been here. You were here in spirit.)
Krista
Chrissy
Omair
Thank you all for being present and offering your physical talent to make this such a fun and rewarding opportunity for Getty Owl Foundation. It was not an easy task. For those that ran the 1st half marathon, like I did, waking up at 4:30am to get in line to run by 6ish am was not pleasant. 🙂
Having a platform to spread awareness was an honor and the hope is that education and curiosity was accomplished. I even had a few people pace along side of me to ask about our shirt. BAM! "Take that SMA, you can't hide", I said in my head as I answered some questions. 🙂 It was pure joy to teach.
In the process, every TEAM GETTY runner raised funds for the foundation. I am happy and so humbled to announce that the team raised over $2,000. This money is already earmarked for the purchase of more bi-pap masks, pulse oximeters, and other needs we have for our equipment closet. Thank you!
Running a marathon or a half marathon is not an easy task. There is a lot of training involved before hand. I appreciate the work that each person put on individually to make this run happen. Thank you for your time and commitment.
Here are some pictures from the marathon. Some are incredibly breathtaking. Running over the bridge was such an amazing experience. Let's face it SF is beautiful, it is just a matter of braving the hills, to which we all did.  Thank you TEAM GETTY crew. You made memories that are so very special to our family and foundation.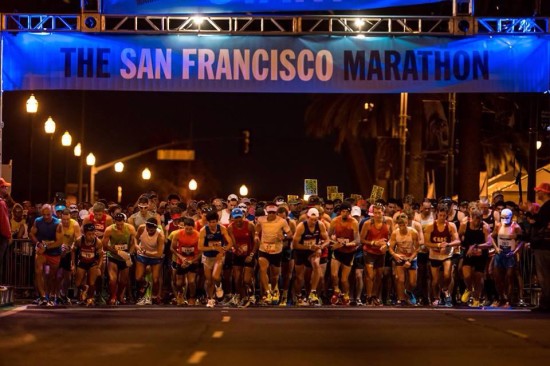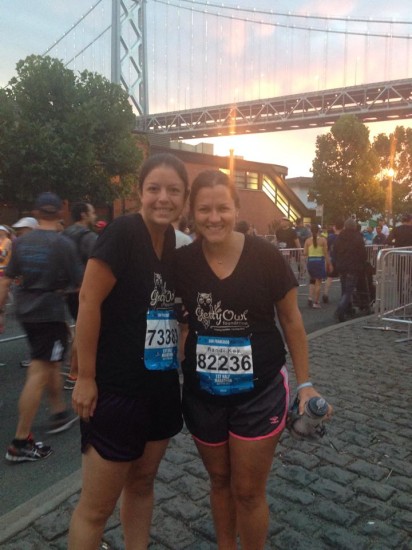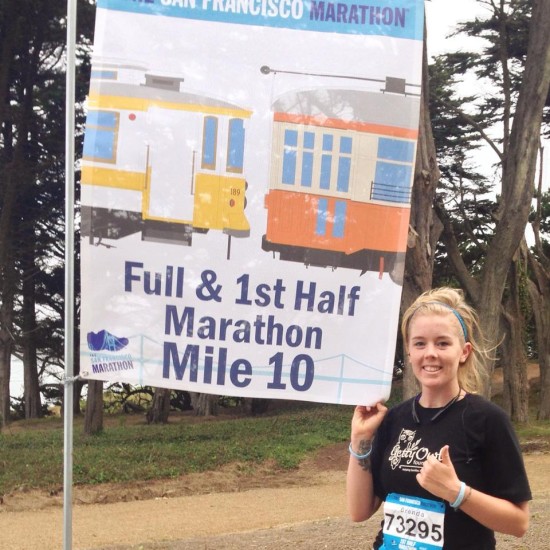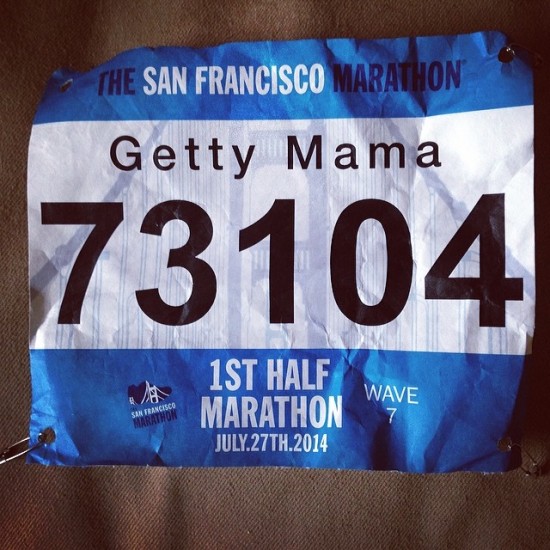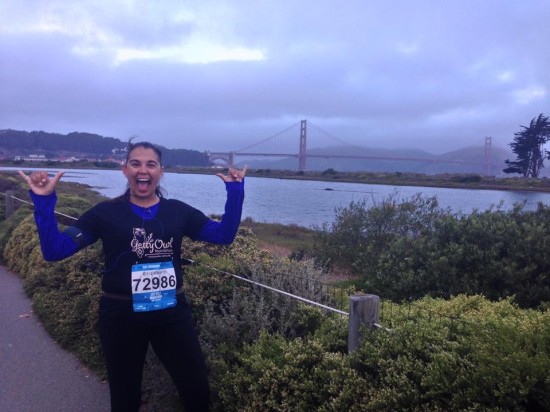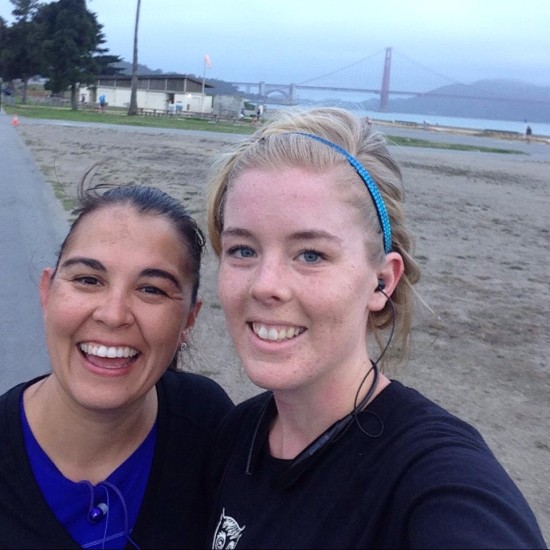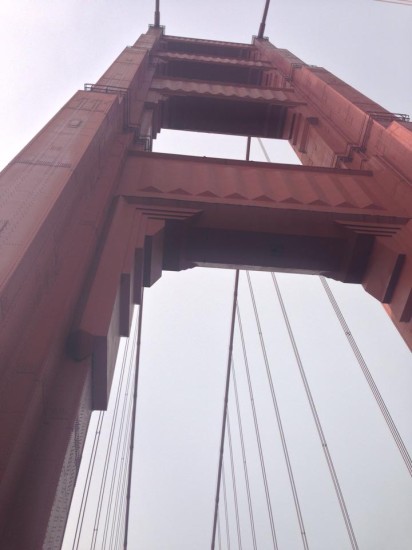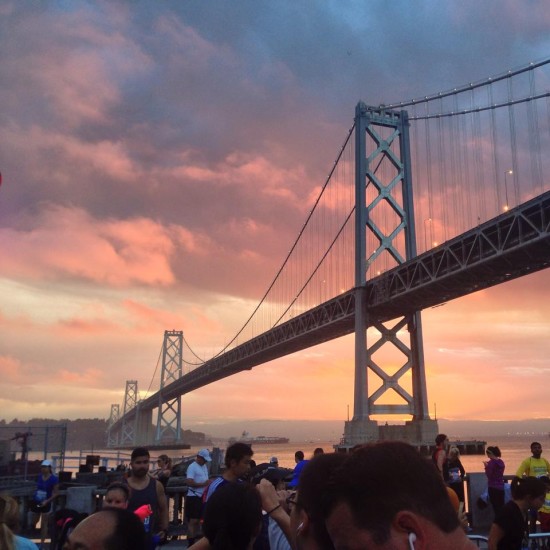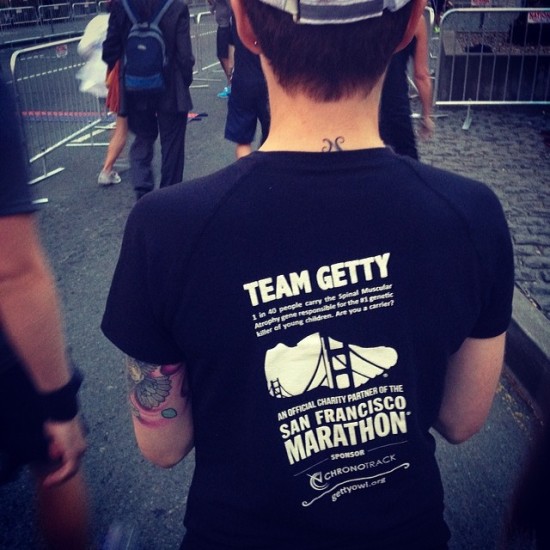 2 Comments
(+add yours?)
---