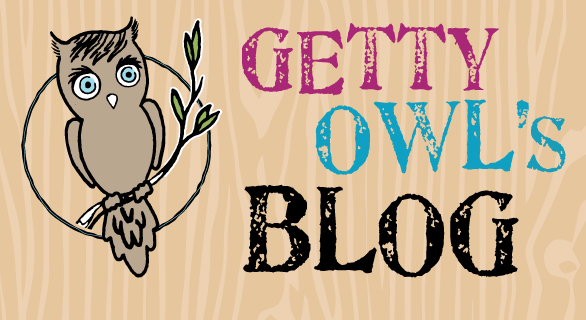 From Kate:
It has been pretty busy over here this past month. Lot of school, lots of adventuring, and just lots of stuff. I wanted to talk about Getty's trip to Apple Hill. I used to come here at least once a year with my family as a kid and I have been wanting to share that experience with Getty but have been so reluctant. The weather isn't good, or really the biggest reason is the elevation. Sacramento sits on, I think about 50ft elevation, nothing significant, but Apple Hill is 3,000ft. Mark and I have never taken Getty anywhere near 3,000ft, so I have always been very worried about that. Will she be uncomfortable? Will her ears hurt due to the increase in elevation? Will they naturally pop if they need to? Will she need oxygen if the air gets too thin? Will we go up there, just to turn around because she cannot tolerate the elevation?
All important things to think about. Well if you can see from the pictures, she was just fine. It was her mom once again that needed to just chill and let her experience life. 🙂 My mom, Angie and I found a great spot that had accessibility. That I number one. If it isn't paved, then we don't stop. So we found a great place that had an petting zoo, delicious goodies for us to eat, a beautiful view and trail to walk. They even had a hay maze wide enough for Getty to go into. This place was magical. The weather was just right, Getty was in a terrific mood. I could tell she thought this trip was awesome!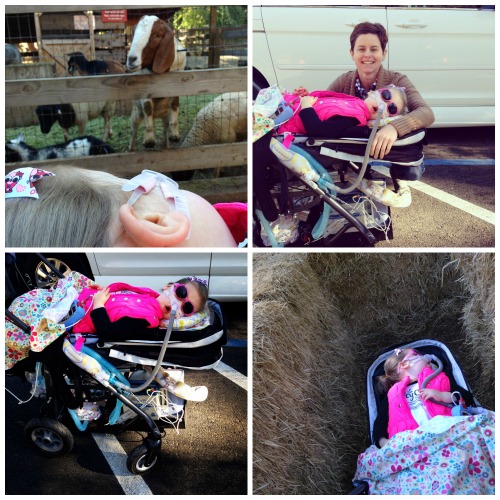 School is going great as well. Her VGo is awesome and it is giving her a chance to be a part of the classroom. She is literally a part of the class. They did a poem last week and she was the red leaf of the story. All the kids looked as she held her red leaf and waved it back and forth. The kids have been awesome this year. They all say good morning and good bye and in between they ask her questions and make her beautiful pieces of artwork. As the kids play with certain manipulatives, Getty is as well. She is learning math, problem solving, and social skills. We are so proud of her. On Halloween, the teacher asked that the kids dress wacky, so I put as many bows in her hair as I could. The kids thought that was pretty wacky.
A least one day a week we have been having "upright day" while at school. Getty is still tolerating being upright with the help of her bi-pap. She loves the perspective and the kids are always super excited when she is. It is so cute to watch one of the kids see Getty upright and then they have to announce to the entire class and 1) Getty is here!!!!!!! and 2) Getty is sitting up! Then the entire class rushes to the screen.
It has been hard to find time to get Getty into her power chair. School takes up a lot of her morning and then after her nap, we do a lot of book reading and playing, so getting her in the power chair time has really been difficult. But we did get her outside yesterday to play and she loved it. Navigating left and right was fabulous. She was stopping when we asked and she even watched her papa garden in the front yard.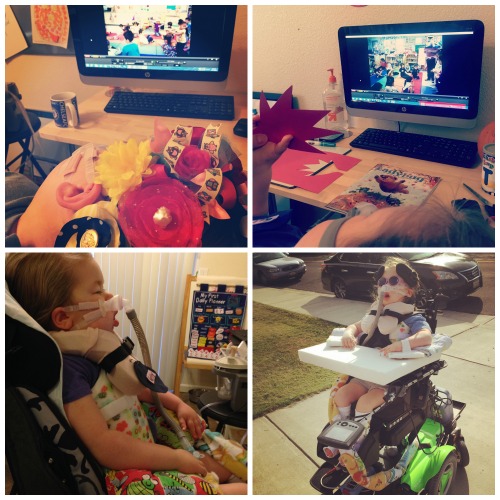 The weather is slowly changing and it always makes me nervous. Lockdown has happened, but not? The days are still warmer, so we are trying to get outside every chance we get. Getty keeps growing. It is amazing how much she has evolved in the past year. We are so proud of her. Such a little lady, yet also a fierce warrior.
3 Comments
(+add yours?)
---