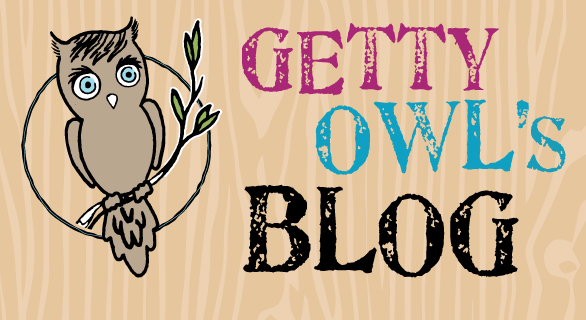 From Kate: 
First and foremost, lockdown is a very serious thing. Keeping Getty inside and away from public outings to keep her away from all kinds of germs and whatever is lurking, I truly believe has been our saving grace the past, almost five years. But as Getty gets older, we need to keep into consideration that she is almost five years old and we want her to experience certain things, and well certain things just happen to be during the worst part of the year. The time in which germs are bouncing about and a time that she could get sick. We are by no means careless, we are still absolutely vigilant in the germ department, but man, we did not want her to miss two really cool things. I mean two REALLY cool things.
Let me give you some kind of perspective. In Getty's first year of life, we left the house……..maybe four times and those were for doctor appointments. Her second and third have also been that infrequent. Illness is no joke over here and when you create a suitable wonderland in your house, it is easy to forget that there is an outside to be seen. I still have nightmares of when Getty was in the hospital at 14 months. I don't want Getty sick and I surely don't want to end up in the PICU. This is our normal. A common cold will turn into something bigger than we might not be able to handle and we try so hard to keep it at bay.
So yes, taking her to out twice during RSV/sick season is risky, but look at Getty's face and you can tell that this experience was so worth it.
A few Saturdays ago, we took Getty to a Winter Wonderland light show. This was the first time I had driven Getty solo. Yes I freaked out, but there was a certain kind of calm to driving her. It gave me some confidence to be able to take her out on my own again someday. The light show was amazing! We strolled around Cal Expo for about two hours and I don't think Getty made a peep the entire time. Her eye balls almost popped out of her head and she just seemed to be in an awesome trance of "OMG"! We were able take Getty really close to most of the exhibits. We needed to keep moving. Getty got rather fussy when we stopped to talk or gaze longer at some of the exhibits. I asked her whether she was having a good time and when we locked eyes, that was her way of saying, "indeed mom, now keep moving"!
This trip was on the rather safer side. It was a public event, but it was outside. We both felt a little more comfortable having Getty out for a good two hours and making sure she was safe. It was a hit to say the least. Getty cried as we took our leave. We knew her time at the park was memorable, but we really should have stayed longer. When we got home and got her ready for bed, she was chatty as all get out. We are so glad we took her.
Winter Wonderland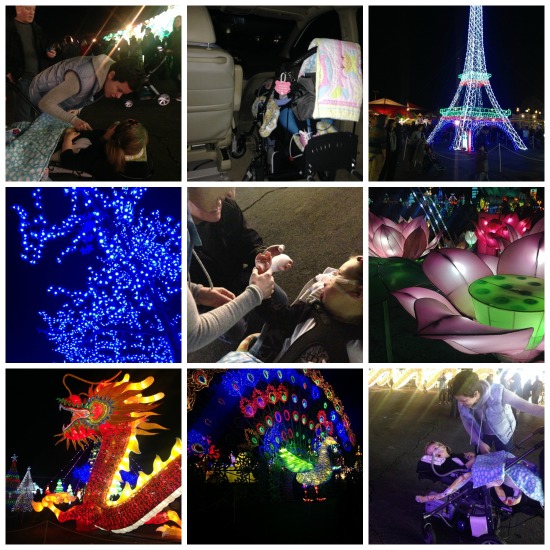 The Nutcracker, we have decided will be an annual tradition. We took Getty last year and she had a phenomenal time. When you put dancing and music together, you have one very happy kiddo. I found a beautiful holiday dress for the little lady to wear. I thought it would suit the occasion. Getty is very perceptive. If she senses anything different in the day or if I am nervous for any reason she will not nap. Even if she is tired, she will perk up because she knows something is coming. So everyone in the house could not talk about the upcoming Nutcracker for a few days. We could not talk about what day it would be or what time. She is such a sleuth. 🙂 We needed her to sleep because the performance was at 7pm and she needed a hardy slumber before the festivities began.
Well the Nutcracker did not disappoint. Getty loved it, the performance was amazing and everyone at the theater was so accommodating to our needs. Even though it was another public outing, this one was a closed building and while it gave us some uneasiness, the look on Getty's face the entire performance, reassured us that we were doing the right thing. This was something we needed to do. So we will continue to come to the Nutcracker every year and we will find just the right dress to celebrate the holidays and a special outing. It was so worth it. So incredibly worth it.
 The Nutcracker 

I know outings are few and far between, but when we have them, they are so special to us all. Making memories is what counts and I think living in the present is maybe one of the most important aspects of life. It would be easy for us to get into the routine of life and forget what is in front of us. It is easy to muddle days together and forget that special moments were shared. We try very hard to embrace all that is Getty. She is such an awesome kid. We are so lucky to be her parents. As she gets older we get to continue to learn from her and we get to understand her even better. Lately we are learning that she is pretty snarky. She will roll her eyes when I am too smothering. While that kills my heart, it helps me understand that she needs her space to grow leaps and bounds. She is also so incredibly smart. She likes routine and if we stray, well she lets us know immediately. 🙂
As the holidays grow closer we realize even more that we are so fortunate to have Getty happy and strong. She is a beacon of light that permeates throughout the house and inside each of our hearts. She is a force. She is one beautiful force of love.