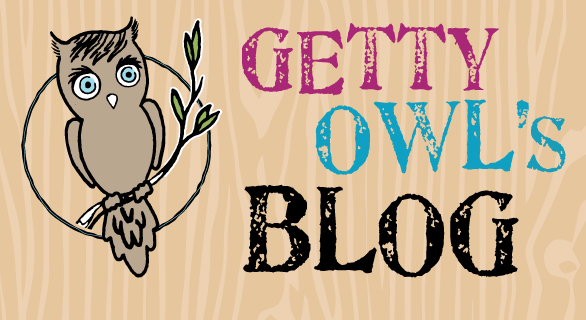 From Jadon's Hope Foundation and Getty Owl Foundation: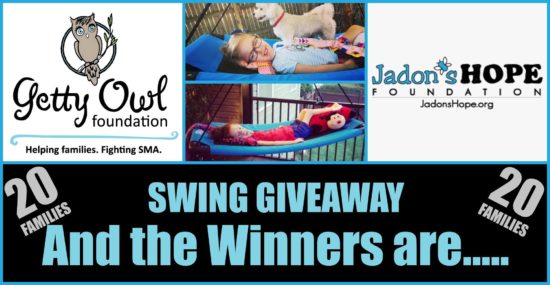 On behalf of our families and our foundations, we would like to thank everyone who participated in the Swing Giveaway. We are simply humbled by the response. Thank you all for taking the time to enter your child. Over 100 entires were collected. We then had the hard task of randomly choosing 12 recipients for the giveaway. After a little deliberation we decided that 12 was simply not enough, so we upped it to 20! We hope you enjoy your swings. Now go and create new memories and swing to your heart's content. 🙂
The following families have been randomly chosen as recipients of our Swing Giveaway:
All families listed will be contacted by either Jadon's Hope or Getty Owl this week. Congratulations and enjoy!
Alexa Felix
Aubriella Eggert
Ayden Trammell
Benjamin Grindle
Cheyenne Parra
Danielle Pruitt
Diego Mojarro
Elias Mezouar
Evan Breton
Hannah Price
Jackson Silva
Jacob Goodson
Lillian Schwarck
Madison Reed
Micah Hargrave
Ryder Davis
Scarlette Ricotta
Silas Apgar
Trevor Hinebaugh
Zachary West