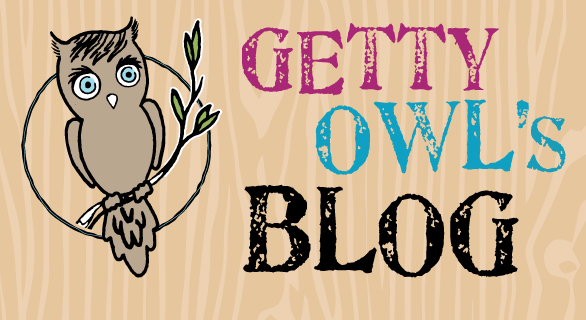 From Kate: I love this time of year for so many reasons. On a personal level I love how the seasons change here in Sacramento. Yes, I loathe the fact that winter is not kind and viruses linger everywhere and we always have to be vigilant, but it's still pretty outside. 🙂 Sometimes it is very hard to find the silver lining to our "normal" lives during the winter months, but holiday carols are nice and looking forward to Charlie Brown, The Grinch, Polar Express, and snuggling when the weather is colder sure makes for some great memories. Hopefully we will get the tree up soon to enjoy. 🙂 We hope Thanksgiving was a beautiful day for everyone. Another reason for excitement is what has now become an annual iPad giveaway for our SMA community. This year we will be giving away 10 iPads. We are just so thankful to have a platform to support SMA families. Thank you to our donors for supporting our efforts. We certainly could not do this without the confidence and support of all of you. Technology serves many purposes for our SMA community. Technology opens the door to independence, education, communication, entertainment, and socialization. So much learning in our environment comes from experience, but for an individual with SMA, their could be some barriers that might not allow for opportunities. iPads offer a chance to explore, communicate, and have a sense of independence that they might not otherwise get. So we want to help. 🙂 I know 10 iPads might not be a lot, but we hope to always double our number from the year prior. 🙂 This year we have some really special additions to our SMA Holiday Giveaway. Here is a picture.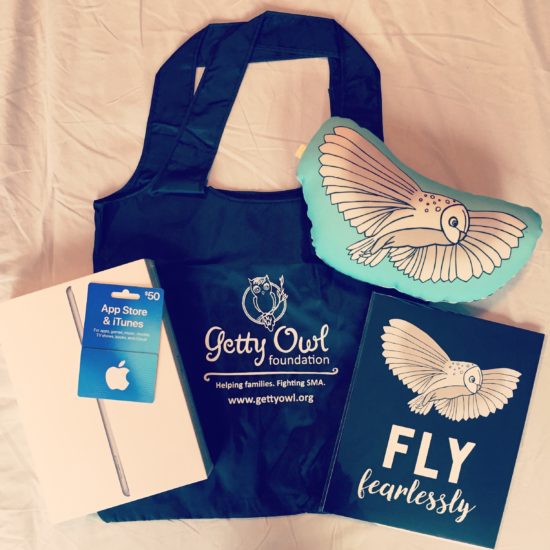 What's inside our iPad Packages? 9.5 inch iPad. $50 gift card to be used for iTunes in the App Store. The two adorable owls (pillow & print) have come to us from an amazing mother/daughter organization, called
Lionel's Place
. (More about them next week.) Last, a GOF reusable grocery bag. One awesome item that is not pictured comes from a local artist and GOF volunteer, Daisy Trotti. Her handmade crochet blankets are beautiful and perfect for the season. What a great giveaway, huh! 🙂 Details for the SMA Holiday Giveaway 2017: Getty Owl Foundation will be giving away
10 iPad Packages
. This giveaway is for people with Spinal Muscular Atrophy (SMA) only. While we are aware that many people could benefit from an iPad, Getty Owl Foundation's primary commitment is to individuals with SMA. *No purchase necessary. * One entry per individual. (Duplicate entries will be void.) *If you have any questions, please email me at hoot@gettyowl.org How do you enter? Super easy. Email us at hoot@gettyowl.org
Submit the following information:
Name
Age
Address
Type
Grade
Please attach a picture.
Entry Deadline: Now until December 3rd @ 6pm PT Giveaway Recipients Announced: Tuesday, December 5th @ 6pm PT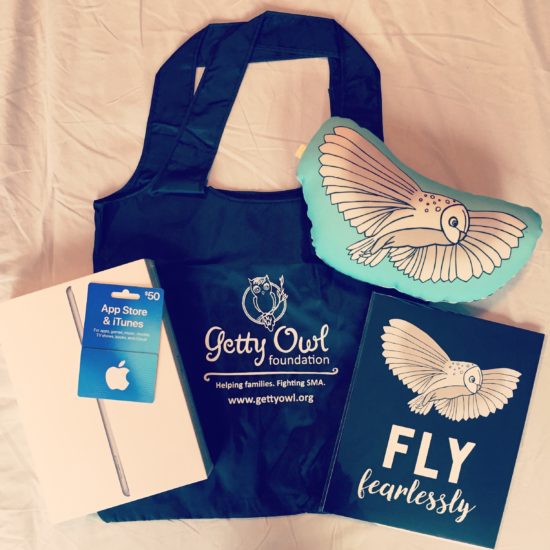 One Comment
(+add yours?)
---