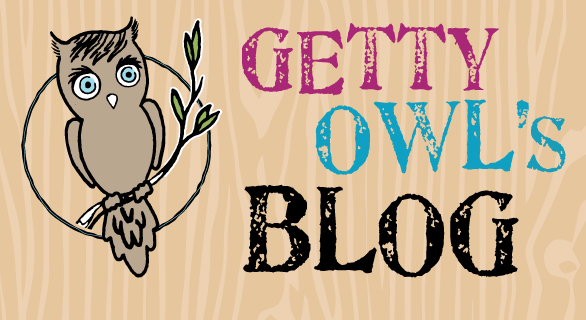 From Kate:
What a week it has been for our family. Mark is back in the swing of things with work and I am now two weeks back into school. We are finding that the regular stresses of work, add on top of that, the unconscious emotional pull, and it has really zapped our energy. By the time 8pm rolls around you can find us all ready for sleep.
I hadn't thought about the emotional toll the body goes through. I mean I knew I would have my moments throughout the day, but what I wasn't ready for was the constant and unwavering blanket of grief that seems to follow me throughout the day. It is like a shadow at all times of the day and it slowly zaps my energy. I am thinking of Getty, I am grieving her condition, I am thinking about Mark and wondering if he is feeling the same way, I am thinking about the future, I am thinking about the present, and all the while holding up my end of the bargain and trying to be the best teacher I can.  Exhausting is really the only word I can come up with to describe it. So the majority of this Labor Day weekend will be for sleep and snuggles.
Yesterday was Getty's barium swallow test. We weren't sure what to expect. We knew she would be given a series of x-rays to determine what her strength was, but we were not sure if we would be given information at that point or if we would have to wait until the 7th when we see all of the doctors.
Mark and I were a little frustrated with radiology. They didn't seem to know how to make Getty comfortable while also x-ray her. Because Getty can't hold her head up on her own for very long, it was difficult to feed her, hold her head, and do the x-ray. Mark and I saw that "their way" wasn't working, so we took charge and made sure Getty was as comfortable as possible. My Momma Bear instincts came out immediately and I swear if I wasn't a civilized person, I would have given that technician a piece of my mind.
Fortunately the speech therapist gave us the news immediately after the screening. She determined that Getty's swallowing was normal. Normal like a regular 5month year old. I can't tell you how incredible that sounded to our ears. She felt that we could start trying some solids. We are really excited to jump in with solids and give her some more variety aside from the usual formula.
Stacey came over for dinner and we gave some more discussion to a craft fair that will be coming up soon in Getty's honor. When we have all of the details figured out I will definitely pass the word along and if anyone in the Sacramento area would like to come and spend the day looking and buying some incredible crafts, know it will be for a great cause. Stacey thank you for your kind way of helping our family. You have been an absolute gift to us.
The picture I am attaching is a picture of Getty in her new official owl hat. Stacey knitted it with great care. Thank you so much, it is just precious.