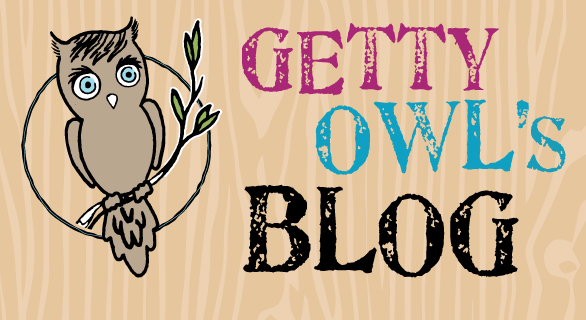 From Kate:
We frantically ran around the house this morning getting ready for Morgan's arrival. We were getting our pictures taken today and we couldn't wait to update our family album with more pictures of our little Getty. I picked out a couple of outfits for Getty. A white and blue gingham dress, check! One owl hat, check! And one pink tutu, check!
I washed Getty's face and brushed her ever thickening brown hair. She was ready to go. Morgan arrived and we were off making memories. We were able to take some family pictures outside. The rain had started trickling down this morning, so we were limited with outside pictures. With a couple of wardrobe changes, Getty was able to have several pictures with her ever growing owl collection. She was also able to have a few with Crunchy Lion.
Morgan's photography abilities are incredible. She has such a great way of capturing Getty's personality. Her blue eyes seem to transcend through the lens. Morgan we thank you for your time and the love we know you share of our little owl. We hope to get out to another one of your volleyball games. Congrats on your first win. That must feel incredible.
Last night we were able to connect with the McWilliams family. They graciously invited us over for dinner. We got to meet their beautiful children. They know the journey we are currently on. They too had children with SMA. The moment we met them I got this overwhelming feeling of comfort, kind of like being home. For me it has been very difficult to relate to people. Regular conversations take on a whole new meaning for me and I have kind of detracted from regular reality. It feels like being in a bubble. We were able to discuss that and it felt so nice to hear that I truly was not crazy, we are just certainly going through something that most people have no concept of, which in turn is hard for people to help and it is also hard for me to communicate.
Mark, Getty and I all enjoyed ourselves. Thank you so much for your hospitality and support.
While we were there last night, Getty sat in a bouncer. The bouncer had a mirror connected to it and it was clear that Getty was enjoying looking at herself. She smiled at the sweet reflection. That got me thinking. So this morning after Morgan left, I hightailed it to Target to make a purchase. I came back with a toy mirror that can stand while Getty lays down. I set it up and she just squealed in delight.  I wonder if she knows she is looking at herself or if she just thinks a friend came over to see her. Either way, she spoke to the image for hours today. It was so cute to listen to.
I love weekends because Getty and I can take long naps together. This afternoon we were able to take advantage of a lazy Sunday and grab some zzzzz's and some snuggles. Thanks for the cuddles Miss Getty.
One Comment
(+add yours?)
---