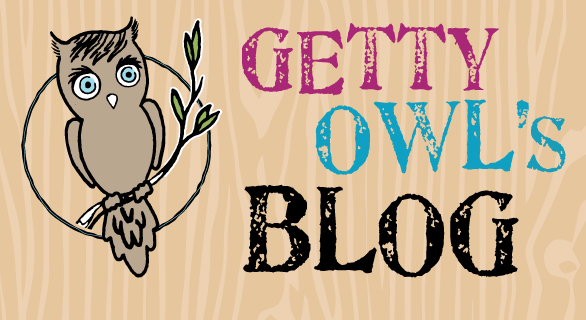 From Kate:
Last month we had the absolute pleasure of meeting and working with the Faix family. Sarah and Rob from Bit Of Whimsy Dolls chose Getty as their benefactor for the month of February. We were simply beside ourselves in delight. How nice of them to have picked Getty and to help raise much needed funds so we can afford to outfit our van with mobile power.
In the meantime, while the month of February was underway and the orders were coming in we really got to know the Faix's. They are such a nice family and so generous. Every month this year they choose a cause to donate funds from a particular sale of doll pattern. February was a sweet owl named Olivia.  This month they are donating 50% of the Koby Koala Pattern to the Australian Red Cross to help with flood and fire relief efforts.
I hope everyone reading continues to support such a great family and company. Getty now has three new friends, two owls named David and Fergie and one dolly named Devyn and I am sure if Grammy has anything to say about it, her circle of Bit of Whimsy Dolls will continue to grow.
Thank you Sarah and Rob for being so kind. Because of your gracious donation we were able to get everything necessary for the van so we can travel and have the appropriate power to all of Getty's machines. And with the weather getting better and hopefully RSV season coming to an end, traveling is our #1 priority.
So here is Sarah, Rob and kids!!!! Faix children, you've got some awesome parents!!! We love you guys!!!!!
One Comment
(+add yours?)
---