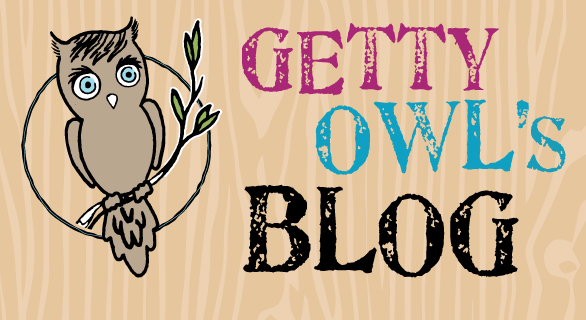 From Kate:
As I drove home from work one day in October I was having a conversation with Stacey and she was telling me about a band called The Damnwells and the lead singer Alex Dezen and how he was awesome and that her favorite song was from their band and then weirdly enough Getty's name popped into the conversation. In such a crazy turn of events, it turns out that Alex and his lovely wife Angela had been working on some songs for a lullaby album, but didn't have a name. Then I heard those three words and I just about drove off the Capital City Freeway in rush hour traffic. They wanted to call it "Lullabies for Getty". Read this post if you need a refresher on the story.
At that moment I realized that people were actually following our story. I wasn't just a mom devastated by a diagnosis in isolation. Getty and her story were affecting people and I instantly felt a sense of comfort knowing that there were angels among us finding creative ways to help our family and the cause.
I dove into The Damnwells, learned as much as I could, (They are awesome!) before ultimately meeting both Alex, Angela, and Morgan from The 818. I have said this before, but the moment we all starting talking, it felt like old friends had picked up a conversation from long ago. It just felt great to spend time with them and get to know them. All three are terrific human beings and to think that they were lending their talent to help us find a cure for SMA, well I just can't explain how incredible that feels. All I can say is that I am entirely grateful for their love and their compassion and their sense of purpose to help.
I got a chance to hear a few of the tracks early and all I did was weep. Each and every track made me think of Getty in some special way. When I originally thought of a lullaby I thought of old school songs that had a cow and an old man and something jumping over the moon. Um……these tracks are not like that. They are absolutely gorgeous songs with such beautiful meaning and could easily be played in other genres other than children's lullabies. Getty listens to the tracks before going to bed. I tell her that "Uncle Alex and Auntie Angela want to say goodnight" and then I hit play. Perhaps one day she will start to hum with the music.
Please take the time to sample each song. Simply gorgeous!
There were many people who made this album possible and I would be remiss if I did not mention them. Thank you to Alex Dezen, Angela Dezen and Morgan Shanahan! Thank you to the Honey Agency for all of your time and effort! Thank you to Stacey Ball who seems to know everyone and I love you! Thank you to The Damnwells, Neal Ostrovsky, Ryan Marshall, The Gaynor's, The Prendiz's, and Wes Kidd at Red Light Management.
So tomorrow (April 5th) the album will launch. Simply go here and purchase the album. Proceeds from the album will be going straight to the Getty Owl Foundation to help us find a cure for SMA. We would be so appreciative if you spread the word on this fantastic album! Let's send this album to the Billboards top 100. A girl can dream, can't she. 🙂
9 Comments
(+add yours?)
---