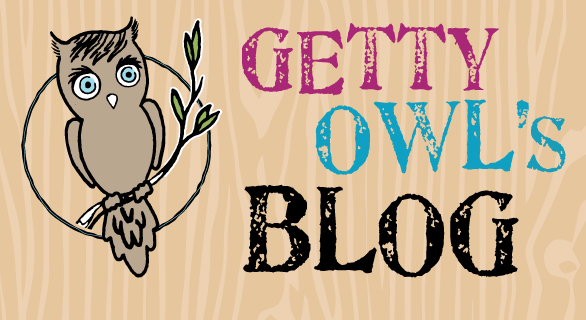 From Kate:
Tickets
I wanted to thank all those that left comments about their favorite teams and even better were your experiences all things baseball. Thank you for participating. I used random.org to choose the winner. Kathy you have won 4 tickets to the game. Congrats and I will send them your way asap. 🙂 One other announcement in regards to the River Cats Non-Profit Night on May 24th is that we sold the most tickets (130) which means we will have an information table at the game for the foundation and Mark WILL be throwing out the first pitch! Awesomeness!
Zoo
Mark and I have been waiting to take Getty to the zoo for some time. Well let's be honest, Mark and I have been looking forward to getting out of the house with Getty for a long time.  RSV season is basically over and I just wanted her to experience more than just the four walls of our house.
I hate that Getty's ability to handle sickness is weak, it scares me and I know we need to protect her as much as we can, but I am also sad that there are so many months in the year that she can't get outside and experience outdoor life. But you make do and we found all kinds of fun things to do inside.
The outdoor temperature this past week has been in the upper 70's. The weather is definitely getting warmer and safer for Getty. We had been talking about the zoo so much and thought today would be the best time to go. It's the beginning of the week, maybe not so populated, and not too hot.
We started getting things going about 10am. We packed the travel bag with all the essentials, worst case scenario items, and just-in-case things. Getty was up and about by 10:20 and we did her breathing exercises.
I think she thought something was up — she looked curious. I told her we were going to the zoo and that it was likely some of her owl friends were there. Then we hooted a few times to get in the mood. 🙂
We packed up the cough assist, suction, joey pump, pulse ox, and travel battery on her stroller and we were out the door by 11:30am. Everything fit perfectly in the van. Thank you, thank you Kiwanis Club. Every time we are able to go out as a family in the van I internally thank you all for being so generous.
We got to the Sacramento Zoo and found a place to park. We lifted the stroller out of the van and we were off to make some memories.
Just as we were about to push Getty forward up a slight hill near the zoo entrance, the lights on the pulse ox turned off. The battery was dead! Of all the preparations made ahead of time never once did it occur to us that the pulse ox would keel over.We also forgot to bring the plug for the pulse ox.
So now what? There is no way we could continue not knowing what her oxygen levels were. I thought originally I should be freaking out. We depend on that machine to give us a second-by-second oxygen and heart rate reading and now we know nothing. We just kind of sat there for a second and tried to figure out what to do next.
The three of us, Mark, Angie, and I, decided that Mark will go back to the house, get the cord, and we would be good because we could plug the pulse ox into the portable battery on her stroller. Getty's sats were fine before the mishap, so we felt comfortable knowing that in the small amount of time he would be gone, she should be fine.We also had the suction and cough assist ready to go in case Getty appeared to be in need.
So we took Getty around some of the park outside the zoo and stopped to suction often just to be safe. I also stopped to put my ear to her chest just to see if she has any rattling and all was good. In fact halfway through our walk, our little owl fell right to sleep, and of course she had her comb. This comb is starting to go everywhere with us now.
Getty needed to eat, so we got the Joey pump ready to go and, while she slept, we were able to feed her. At one point I wanted to check to see if she was almost done eating so I bent down to look at the pump interface and I must have somehow pulled out her tube, letting formula pour out everywhere. 🙁
We fixed it and all was good. I started thinking of all the things that are going wrong and wondering whether to close up shop and try again another day. I was highly considering it. 🙂 We were only about 200 yards away from the zoo, yet we just couldn't get in the darn place.
Mark returned within twenty minutes. I don't want to know how fast he was driving. We plugged in the pulse ox and we were ready to go. Getty woke up as well and she smiled with delight. Perhaps she knew this had all happened and she thoughtfully took a nap to refuel for the zoo. Smart girl!
We walked into the zoo and it was just awesome. Trees everywhere, exhibits everywhere, sounds of all kinds of animals surrounded us. We were finally in the right place. We looked over the map to find the best route and then we were off.
Getty was having a great time. She was concentrating on everything she saw. We joked that maybe she thought we were on our usual walk to the regular park and if she was going to expect to see her new animal friends every day. Boy, we would be in trouble. 🙂 Getty and Daddy got a few very special moments in as well.
We were having a great time. One of our last destinations was to find Getty's BFFs. We knew they had owls here, it was just a matter of finding them … and we certainly did.
These two little guys were very fun to watch. The one that has his head turned was so not in the mood to talk to us. But the big eyed owl was very hooty chatty. He was very curious about our obvious interest in him. We all talked to him, and Getty got a chance to discuss all things owly. If you listen really close, Getty hoots a few times.
[youtube=http://www.youtube.com/watch?v=TMG0zkAzYSE]
There was one other owl exhibit. Angie took some incredible pictures of the Burrowing Owl. I only got one of them so I will post the picture of the baby owl later. Aside from Getty, I don't think I have every seen a cuter being than a baby Burrowing owl.
So the the day was amazing. I found myself so giddy for Getty and for our family to have such a special day out. I was worried about how this would all play out. I just wanted things to go well to the point we felt comfortable and then confident for the next time and the next time. It was fantastic and we are now looking forward to the next adventure. Angie got some great family pictures of us all together and I will update as soon as I get them.
But for now I think this these pictures say it all. Our little owl had a great time and I know she is ready for the next outing.
10 Comments
(+add yours?)
---