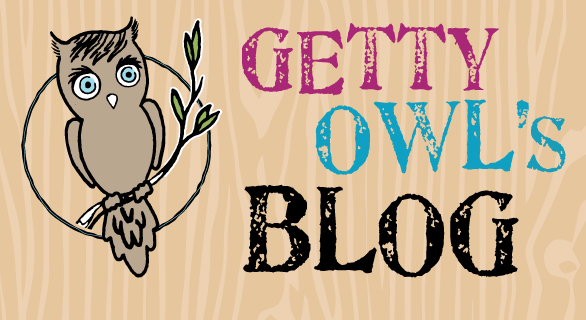 From Kate:
I love updating on our auction in the morning, because it usually means that something just sold……and it has. Here are our results so far:
Abstract Minnie: $102.00
Blizzard: $50.00
Desert Flowers: $51.00
Gallant Strength: $50.00
Nest of Life: $75.00
Butterflies in Flight: $76.00
Rainbow Flight: $61.00
HERO: $197.50
Thank you all for participating. Some of you have already been mailed your precious pieces. It would be great to see where you put them in your home. If you wouldn't mind I would love to see them and show them. 🙂 Email us hoot@gettyowl.org
Okay so the weekend is upon us. I have decided to add, instead of our usual two, to do a "Let it Roll Weekend" amount of six. You will still have the full 24 hours to look and bid, but now you have more to choose from. Enjoy!
Our ninth piece comes from a sweet lady named Malena. This 17x13x1 beautifully framed watercolor came custom made for this artist. Thank you for all of your hard work.We named it just for her, Malena's Garden.
Out tenth piece comes from a dynamic duo. Miss Brielle and Brooke helped create this 20x16x1 beautiful unframed canvas. We called it Hands of the Future.
Our eleventh piece comes from Miss Danielle. Her framed computer generated piece of art is the coolest! This 9.5x8x1 creation is perfect for a child's room, office, or living room. We named it Rainbow Worms for a reason. 🙂 Isn't that the coolest?
The twelfth piece of our auction comes from Miss Avery. She created a 14x11x1 unframed canvas in honor of her twin sister, Angel Zane. This piece would brighten anyone's room. Colorfully decorated with finger paints and sweet cherished pictures of her sissy. We called it Twin Love.
The thirteenth piece was created by Miss Madison. This beautiful framed computer generated star with wings will add such charm to any room. It is just the right size 11x9x1 to go on any shelf, mantel, or coffee table. Perfect for the upcoming holidays, an addition to any child's room, or office. Thank you Madison for creating such a special piece. We named it Star Angel.
In keeping with the holiday theme, our fifteenth piece comes from Miss Rebecca who created this very cute image of some ice skating snowmen. This framed 9.5x8x1 piece would be perfect for a mantle during the holidays. We called it simply Snowmen.
So here are all the pieces for you to peruse. Thank you for stopping in and helping us make some money for gene therapy. We really appreciate the support. Now get bidding. 🙂