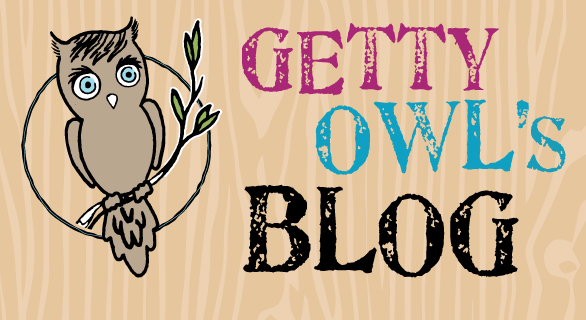 From Kate:
I was just going about my merry way this morning when I realized that today is technically the last day of August. This month has just flown by. I had originally thought that I had until Friday to sell the art but no!
As August draws to a close I have been reflecting on SMA Awareness Month and I can't help but smile. I know that SMA isn't necessarily a household word but I can't help but hope that it will someday. I feel like as community our SMA families do the best they can to get the word out and then really it is up to the individual to take that knowledge and do something with it. Perhaps a discussion about SMA carrier testing with a genetic counselor will take place now. Perhaps a couple thinking about starting a family will have a conversation about checking to see if they are carriers. Or maybe a couple that already have children, but are motivated to know for sure if they are passing along this recessive gene. I know a couple of grandmothers are getting tested in the very near future, and their reason? I mean they are done having kids, why would they care? The answer is simple: So they can give that bit of information to their children's children. I say bravo.
So now what? Well for many of us, SMA is a reality and it is a daily struggle to fight a monster that is unrelenting. I would argue that SMA is everyday for us. And perhaps this month has given others a glimpse into what SMA looks like and how we all so desperately want and need a cure for all of our angels and warriors. They deserve nothing but the best. I hope that with this month there has also been a feeling of hopefulness and understanding about how much we love our children and how we really aren't that much different from anyone else. Our daily routine might look different and how we get to point A to point B might seem different, but at the very core, we will do anything for our kids, we want what is best for our kids, and we want them to thrive just like your kids.
Getty astonishes me every single day. Her will is simply made for the record books. She greets us everyday with a smile and I know that she is ready to learn something new and experience life.
So SMA Awareness Month isn't just about carrier testing and basic knowledge but it is also a call to participate. Getty and all of her friends deserve to live long and wonderful lives. I know that there are scientists right now trying to find ways to find that missing link. My hope is that with enough resources these scientists can feel the freedom to explore and find a lasting solution for SMA. So when I say all the money raised from the SMA Art Auction is 100% going to research via Getty Owl Foundation, well that is because it is. Every single dime. Gene Therapy is just one avenue of treatment in the whole fight to end SMA. We believe in the program and we believe good will come of it. So for those that have purchased art, I thank you so much for helping and supporting. I want to thank all of the families that have participated in the SMA Art Auction. It was such a labor of love to show the pieces and frame them.
For those that would still like to buy art, well you are in luck, because I have some for you to buy. 🙂 I call today Wednesday Blowout! All of these pieces are just as amazing as the previous ones. I hope you take a look at each piece and bid.
Quick Update: Yesterday daddy came home with Richie Tenenbaum. Getty was so happy. Here is a picture from last night before we went to bed. Cooper likes him too. 🙂
WEDNESDAY BLOWOUT!!!!!!!
Our first piece this morning comes from a beautiful little lady named Gwendolyn. This framed 17x21x1 fingerpainting is beautifully decorated in pastels. Perfect piece to add some calm in any room. We named it Springtime. Thanks G!
Our second piece named Alphabet Soup was created with love and care by a little boy named Alonzo. This framed 17x13x1 piece is decorated with vibrant colors. A great addition to a child's room or office.
Our third piece comes from Brenda, mother of Angel Bella and Bradley. We called this piece Frogs for a reason. It is a unframed beautiful 8x10x1 canvas that would be a perfect addition to a child's room and/or frog enthusiast.
Our fourth piece of the day comes from a sweet little boy named Ford. He created this masterpiece. This framed 17x13x1 creation has such a simple elegance to it. We named it Celebration.
Our fifth piece was created by the loving hands of Miss Micah. This beautiful tree is sure to warm any room in your home. This framed 17x21x1 is simply breathtaking and cozy at the same time. It is named, Tree of Love.
Last, but certainly not least, comes again from the dynamic duo of Brielle and Brooke. This creation we named Miss Butterfly is just too cute. This unframed 20x16x1 canvas has a beautiful illustration of a vibrant butterfly in flight.
2 Comments
(+add yours?)
---