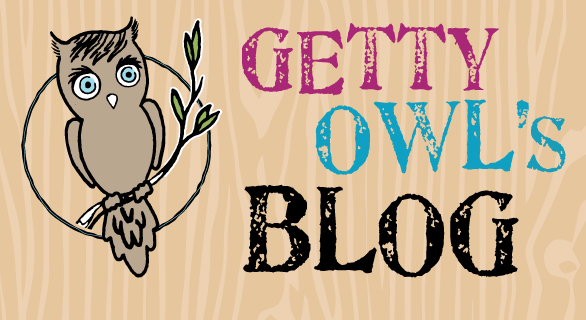 From Kate:
Okay I took some liberties from some lyrics from The Knack's song, My Sharona. Fellas I hope you don't mind. We have terrific news……..Getty was approved for the Tobii eye gaze system!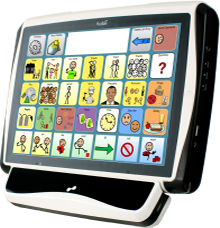 Yi Woo!
The possibilities for communication and learning are endless now for Getty. Obviously this is not the only means to which she will learn, but boy this is going to help immensely.
It has not been an easy road to obtain this piece of machinery. So in particular order I would like to thank a few organizations that made this happen. We would like to thank Kaiser for denying her immediately. You were swift to tell us that there was no way Getty would even be able to calibrate it at her age. (when she trialed it at the age of 2, she calibrated it and accessed the system immediately and rocked it!) But that is beside the point.:)
Our biggest thanks goes to both Yolo County Office of Education and CCS Yolo County. Ladies you all knew Getty had the capability and you also knew that treating Getty as an individual human being and not as a number is the right way to care for a child. I know you all love her as your own and I think that made all of the difference. The bottom line is, what is best for a child? You all collaborated so well and in certain respects, made me feel so at ease as a mother. I knew "it" was being taken care of and that I could trust it would get done. I can't thank you all enough.
Spinal Muscular Atrophy robs a person of their muscles, faster or slower depending on the type. Getty is type 1 and she has little to no strength in her extremities. She lacks the ability to  independently care for herself or explore on her own without some kind of assistance. The other thing to remember about SMA is that cognitively, Getty is not impaired. She knows exactly what is going on, but until this point, lacks a way to express herself verbally. We cannot wait to get going on this system and can I say a little scared. She might just tell me what she thinks of me. 🙂
Think of all the very simple activities a 31 month old child can do on their own. They can explore their environment and from those simple activities they are learning independently. Emotions or medical needs perhaps can be expressed as well. Getty learns from what we teach her. She can choose between two or more things we choose for her. And even though she is learning about her environment, it is still with the aide of another. Medically can be a very scary thing as well. I would give anything for Getty to be able to tell me if her tummy is hurting or she needs something immediately. I know this system is not the golden ticket to every scenario, but I can tell you that for an SMA family a high HR can mean a whole bunch of things. Perhaps the Tobii could help narrow the medical possibilities. We will see.
There are nights that I choose to two books to read to her and she gazes at the one she wants to hear first, but there is always a lingering feeling in my gut that wonders, is she picking just to pick? Did I even pick two books she even likes? We needed this system so she could have the time to be intellectually independent and stimulated in a way perhaps Mark, her teachers, and myself aren't quite giving her.
Medically, take last night for instance. Getty's HR was elevated. She was whimpering. I repositioned her immediately, that didn't fix it. I checked her temperature, that didn't fix it. I changed her diaper, I would whimper if it mine was damp. 🙂 That didn't fix it. I touched every part of her body to see if something hurt, that didn't fix it. I knew she had already pooped, so we were good there. Tummy was not distended. Checked her bi-apap mask that she wears when she sleeps, no leaks. Then I put on a glove and started to rub her emerging molars. She cooed and immediately feel back to sleep as I laid by her side rubbing them till I fell asleep. Could I have turned on the Tobii system at that moment to see if she could tell me what was hurting? I am hoping it becomes a helpful hand in situations like that.
So a huge sighhhhhhh of relief and also so much excitement. It will be here soon and we cannot wait to update on her progress.
Everybody now ………..M M M My Tobii! 🙂
4 Comments
(+add yours?)
---