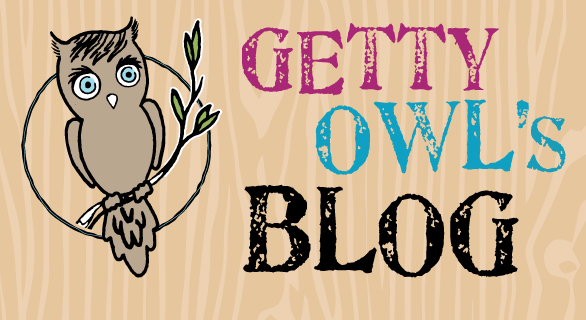 From Kate:
First and foremost we would like to thank all of our contestants. We hope everyone had a great Halloween. The weather was a little shaky over here, so Getty didn't go out to prowl the neighborhood. Hopefully next year.
We had so many contestants and it was so hard to choose the top 3. Excruciating to be honest. I get so excited for this contest and then when we actually have all of the pictures in front of us, we all just cave in and can't make a decision because of the overall cuteness and creativity of them all.
Over 40 of you sweet peas entered and we thank you for taking the time and participating. We hope you can join us next year.
Here are the contestants: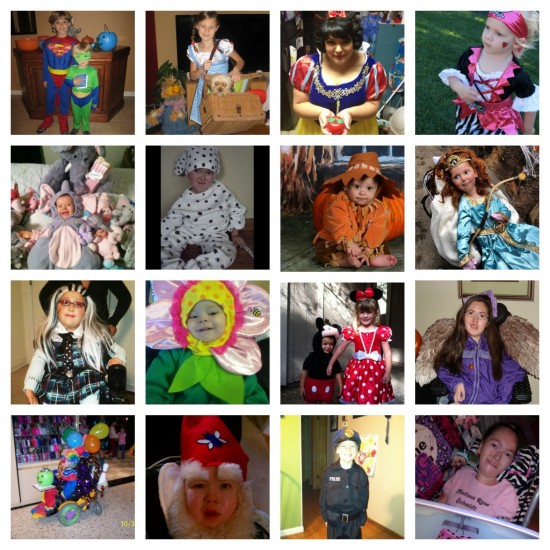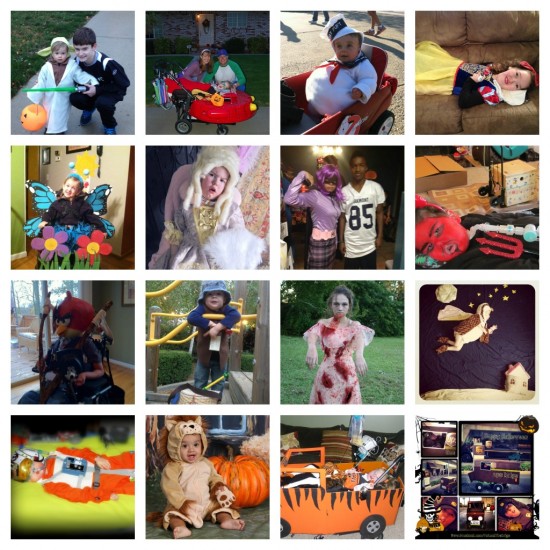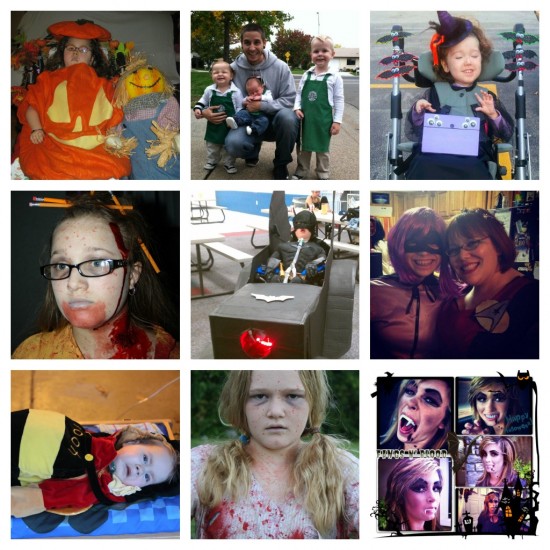 UPDATE: Major fail by this mama. I missed a few kiddos. I am very sorry for the unintended  omission.You guys are all so cute, so sorry for leaving you out, didn't mean to.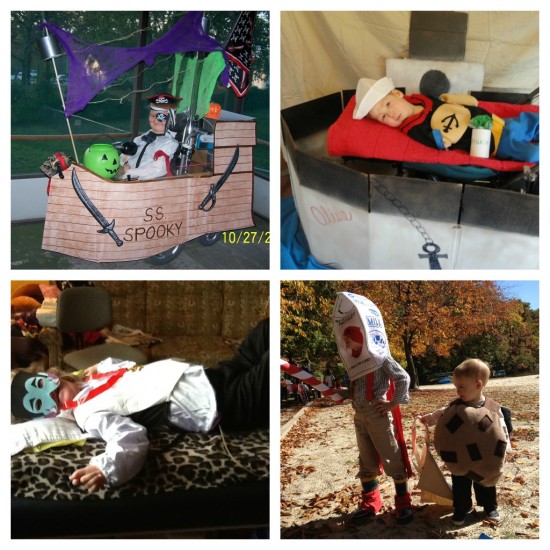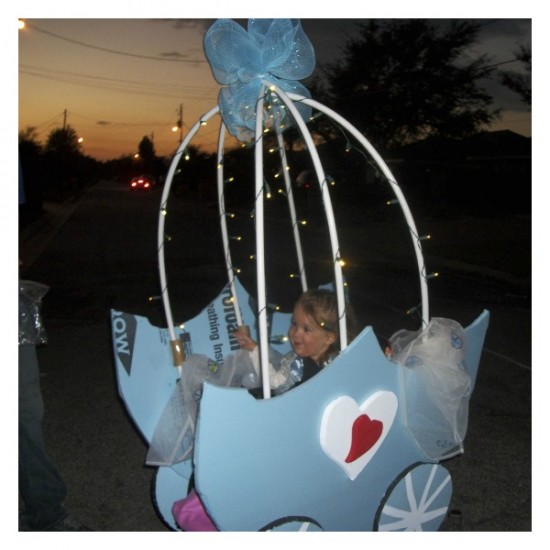 Believe me when I say, this was not easy. All 6 board members chose their top 5 and then we went from there. So without further ado…..here are the chosen costumes.
Kaige receives #1 place with his UPS driver and van costume. Way to go Kaige you will receive a $100 Barnes n Noble Gift Card.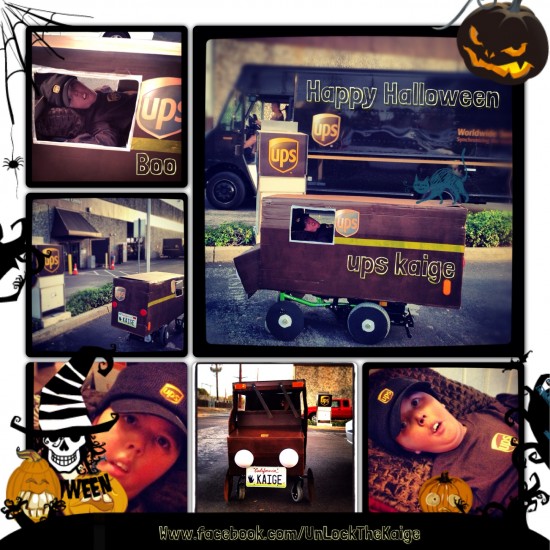 2nd place recipient goes to Stay Puft Marshmallow. Little one you win a $50 iTunes Gift Card.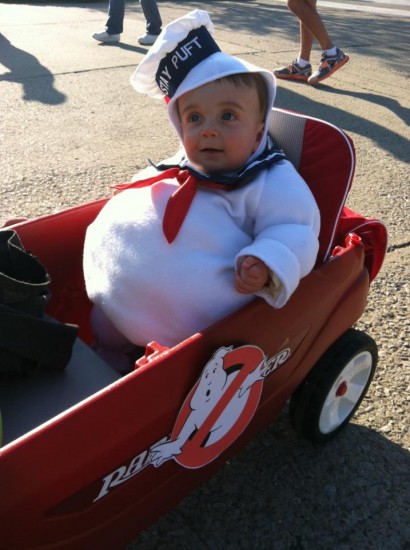 3rd place goes to Nick, and his rendition of an Angry Bird. You my friend earn a $25 iTunes Gift Card.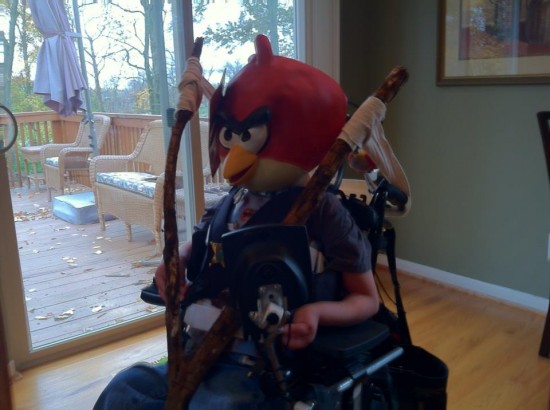 Halloween is a very fun holiday for us. As I have said in the past, even though we nicknamed Getty, our little owl, I truly tried to find something else for her to wear this year. But when I saw this costume I knew it was the one. I added a handmade cape made from an SMA grammy and we were ready to go. So here is our little super hero off to make the world a better place, before bedtime.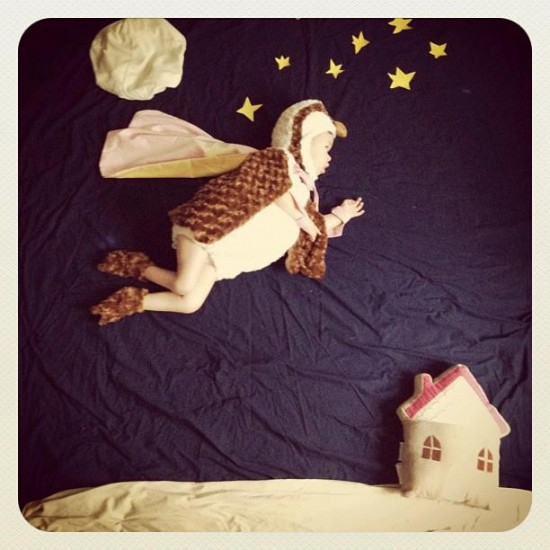 Happy Halloween everyone!
One Comment
(+add yours?)
---